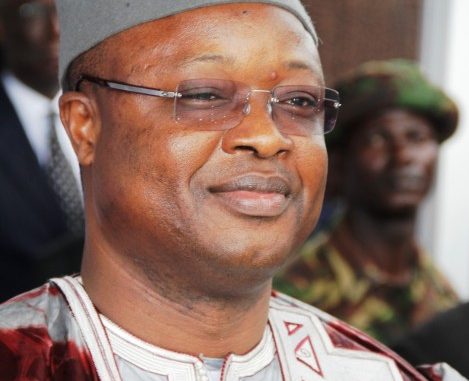 By Mahmoud Tim Kargbo :
The Hon. Vice President of Sierra Leone, Alhaji Chief Sahr Sam -Sumana hardly speaks openly, but when he does, he is always fully of special praises and admiration for his boss, His Excellency The President, Dr. Ernest Bai Koroma. Here is his address to the youth of Sierra Leone during the World Youth Day: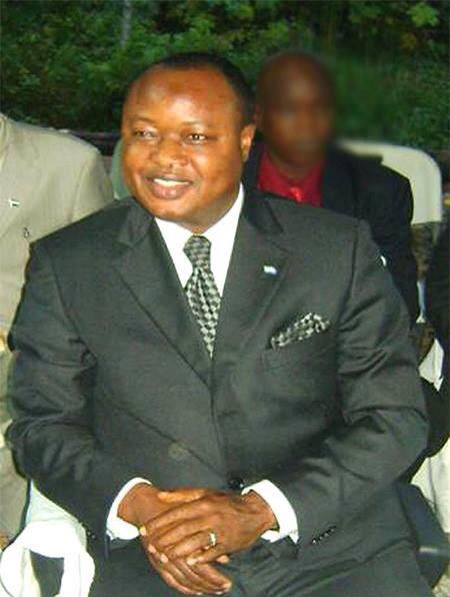 These are worrying times for all Sierra Leoneans, as our country is currently going through hard times. The Ebola epidemic has wrecked all economic activities in our country and it continues to threaten our existence as a peaceful nation. Again, our youth are in the center of it all. But I am confident that in the midst of all this turbulent uncertainty we will continue to give the standard support to our President and the Government to put the current epidemic to an end. I am  deeply grateful for each of these youth who believed In The President and join his call to fight the Ebola virus out of our country.
As we celebrate the World Youth Day, we all know that our President firmly believes that caring adults matter in young people's lives. Children and teens In all circumstances and from all backgrounds need strong relationships with parenting adults, mentors, teachers and friends. That's why the President is setting up the required institutions that will enhance the conditions of the youth in our country. President Koroma understands that too many young people grow up with few, fickle, or frayed relationships. Even though we know relationships really matter. We have seen past Governments put so much energy into ensuring that our schools and programms are rigorous and relevant that we neglect the relationships with our youth. They asked students to care about school when they are not sure they care about them. They got so caught up in understanding their causes and projects that they  took  no time to get to know the young people who are their partners in the work.They were so eager to be heard that they failed to listen. They spent a  lot of time deconstructing what  had got in the way of positive, motivating and nurturing relationships between young people and adults.
President Koroma sat and proposed another factor that may have got in the way: caring and relationships are nebulous  words. What are we really talking about? Do we have a real understanding of what we mean and what it looks like? If we did, we
might all be able to make these important relationships a more intentional part of our lives as responsible people in central positions of trust. That is  why we keep on seeing the President embracing youth in different sectors of our economic activities. He must be a unique strategist.
For many years, we in The APC Government of Dr. Ernest Bai Koroma, have been  part of the chorus highlighting the importance and power of caring relationships for our youth in Sierra Leone. The President continues  to set up new initiatives aimed at deepening and broadening our understanding of the element of relationships with our youth that really make a difference in propelling our young people on a path toward success and thriving. The President often refers to this as interaction developmental relationships because they help young people grow. The President believes that  expressing care for our youth is more active than being caring. Our young people need us to show them that we are  paying attention to their vulnerable plights; we need to invest in them wisely and even sacrifice for them. This is the concept and philosophy of His Excellency Dr. Ernest Bai Koroma towards our youth in Sierra Leone. But it goes beyond care. They also need us to support them in working towards their goals and aspirations as currently exhibited by The President. That is  why he is a good role model because he continues to advocate for our youth for the things they need. The President understands that our young people also need us to challenge and push them to grow. They need us to inspire them and hold them accountable. Sometimes that may feel more like a kick in the pants than a caring gesture, but it all fits together in the mix of care and challenge that are essential in healthy relationships for our youth.
The President firmly believe we must share power with our young people, giving them increasing autonomy and responsibility as they grow up. That why he give our youth voice, negotiate and collaborate with them in our relationships. Indeed, most of our youth in Sierra Leone would say they've been changed in both small and large ways through their relationships with His Excellency Dr. Ernest Bai Koroma.
The President always says to people in central positions of trust that in our relationships with our youth, they need us to expand their horizons. We must help them to explore and connect with new people, places and ideas. We need to help them work through the barriers they encounter along the way. This is part of our job as caring adults to open windows and doors through which our young people can discover who they are and where they fit in the world.