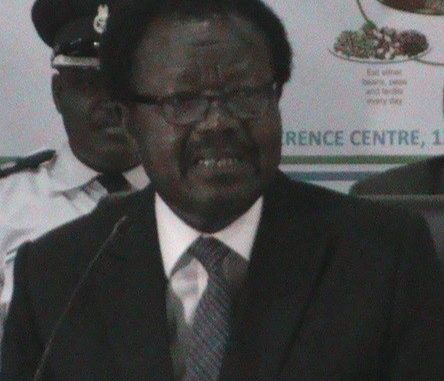 By Jonathan Abass Kamara
Freetown, Dec. 13, 016 (MOHS) – Vice President Hon. Dr. Victor Bockarie Foh has expressed the need to diversify nutrition against the occurrence of diseases.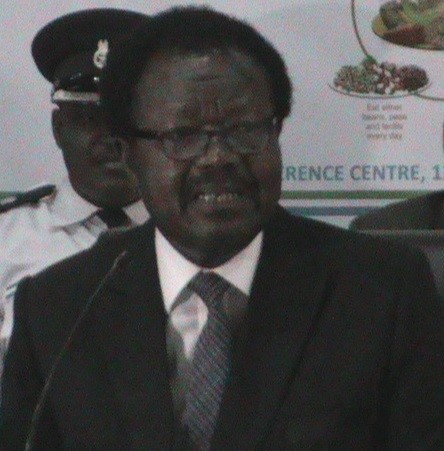 Vice President Hon. Dr. Victor Bockarie Foh
Speaking at the official launching of the "Sierra Leone Food Based Dietary Guidelines for Healthy Eating" at the Miatta Conference Centre in Freetown, Dr. Foh said government has prioritized nutrition and food as a flagship project in the President's Recovery Priorities, and reiterated that Sierra Leoneans should adopt a healthy eating habit noting that all the recommended foods in the Guidelines are readily available. He said as a government they remain firmly committed to nutrition and food security and that malnutrition deficiency in mothers, pregnant women and children are also a concern.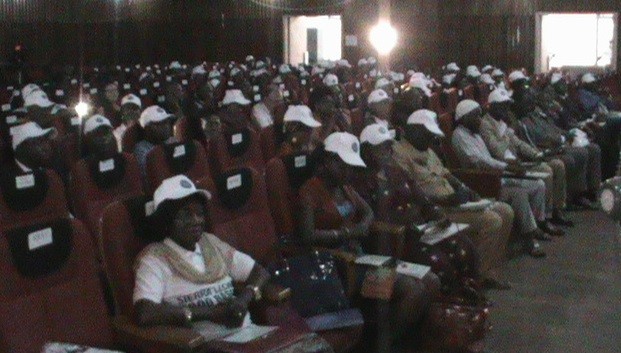 Cross section of the audience
The Vice President lauded President Koroma and the government for the commitment in scaling up nutrition since 2007, and expressed gratitude and appreciation to FAO for the development of the Guidelines tool, and the German Government for the financial support to the Small Holders Commercialization Programme in the Agriculture Sector.
He noted the participation of civil society, the Health and Agriculture Ministries and congratulated all for the successful launching of the programme.
The First Lady, Madam Sia Nyama Koroma described health as wealth, and pledged her commitment to what she referred to as a significant tool of economic growth and national development.