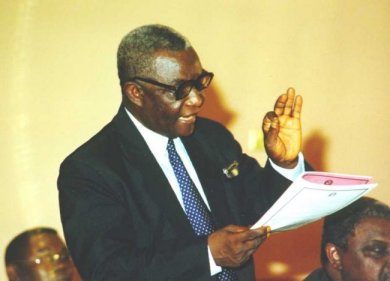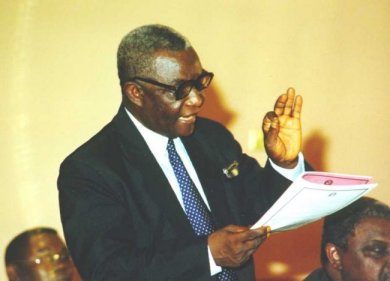 Wednesday September 14, 2005
The Vice-President, Mr. Solomon Berewa,  has told  COCORIOKO that his last victory in the SLPP Leadership and Presidential votes was fair and genuine . Mr. Berewa, who as a result of the last votes  became   the new SLPP Leader and Presidential candidate for the 2007 General Elections,  made the clarification  during an exclusive interview with this newspaper last night.
Talking calmly, confidently  and assertively, the Vice-President said that the election was observed by international monitors and foreign diplomats and none of them complained that the votes were unfairly conducted. 
Mr. Berewa was asked  by COCORIOKO Editor, Wilfred Leeroy Kabs-Kanu , what message he had for the numerous Sierra Leoneans in the diaspora and online , many of whom received reports that the votes were unfair. Responding with candor, Berewa said  that his message to them was that if they really want to know the truth, they should enquire from those who were present at the hall.
Insisting that the  votes were free and fair, Mr. Berewa admonished Sierra Leoneans in the diaspora not to be taken in easily by some of the reports that emanate from inside the country.  The V-P averred that if Sierra Leoneans in the diaspora  loved their country, they should always go all out to ascertain the truth or falsity of the information they receive from the country.
Mr. Berewa noted that people will always complain when they lose. He renewed his call to his opponents at the last SLPP Delegates Convention  elections to put the past behind them and unite with him so that they could all work together for the betterment of the party and the nation.
Asked earlier by COCORIOKO how he felt about his victory, Mr. Berewa , in an apparent quest to be modest, said that it was not a victory for him alone  , but for the whole nation , asserting that the delegates voted for the candidate they considered competent to run the country  well  after the expiration of the term of office of President Ahmad Tejan Kabbah.