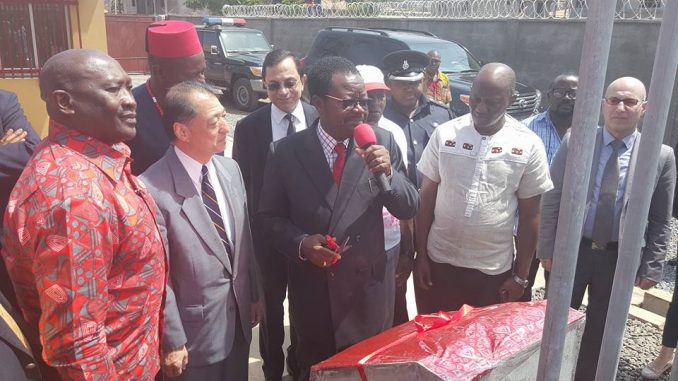 The Honourable Vice President, Victor Bockarie Foh has said, the commissioning of a 15MVA 33/11KVP Primary Substation in Goderich marked another milestone in government's untiring efforts to improving access to dependable electricity in Sierra Leone and in particular the Western Area.
Vice President Victor Bockarie Foh spoke on Friday 23rd February, 2018 whilst delivering the keynote address at the Commissioning Ceremony of the 15MVA 33/11KV Transmission Line from Wilberforce to Goderich and Construction of Primary Substations at Goderich.
According to Vice President Foh, when the government of President Ernest Bai Koroma came to power in 2007, Sierra Leone was engulfed by darkness earning our capital city, Freetown the notoriety of being the darkest city on earth.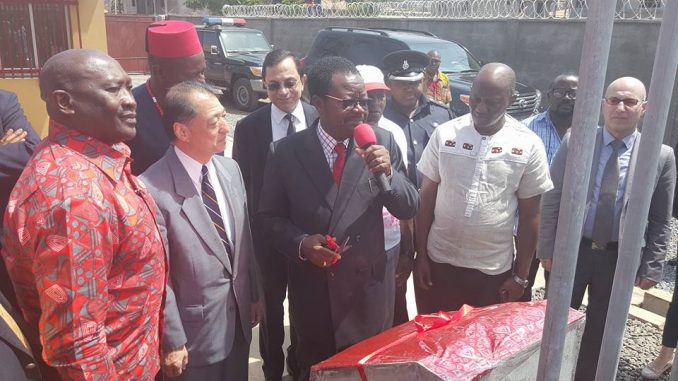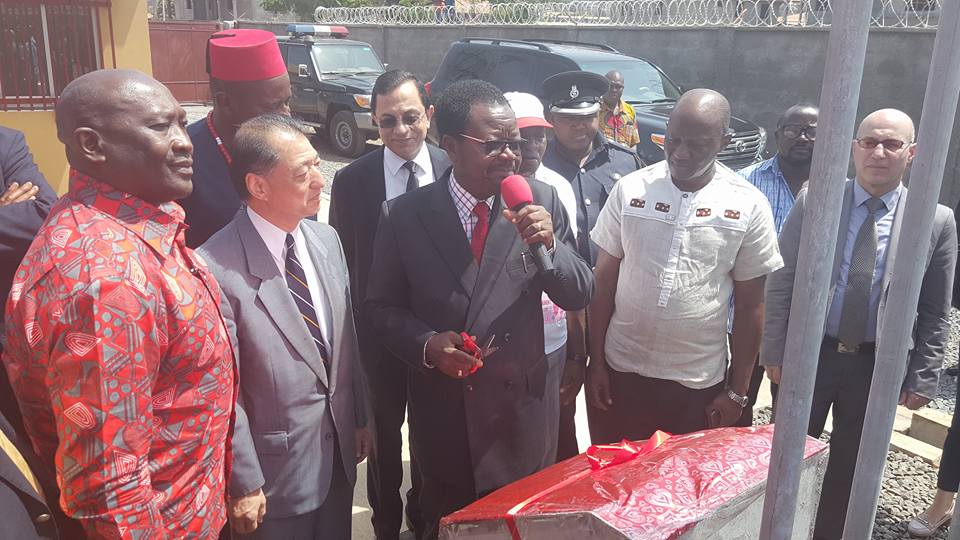 Vice President Foh furthered, that once elected, the All People's Congress (APC) under the astute and compassionate leadership of President Ernest Bai Koroma decided to deal decisively with such underdevelopment challenge . Within 90 days, VP. Foh went on, the APC government accomplished what the previous government could not do in all of their 11 years in power.
VP. Foh reiterated that the APC government completed the Bumbuna Hydro Project Phase 1 and switched on the lights in Freetown. Since then, he averred, the APC government has lit up several towns and smaller communities using the innovative mix of thermal, hydro and solar technologies.
He informed the audience, that from the unimaginative 5 megawatts in Freetown and from that lazy, shameful 10 megawatts country-wide, the government of President Ernest Bai Koroma ensured over 282 megawatts nationwide.
From the solar village at Newton, VP. Foh asserted, to the mini grids in over 50 communities, to hydros in Charlotte, in Makali, in Bankasoka, to the improvement of Dodo and BKPS for Bo and Kenema, the thermal plants in Kono, Magburaka, Lungi, Lunsar, the Solar Plant in Segbwema, the upcoming 50mw solar plant at Makoth, and the addition of a Power Ship, the APC government has achieved about 90% of our energy sector plan including generation and distribution.
He commended the Japanese Government for having stood with Sierra Leone during bad times and in good times, referring to them as the country's dear friends.
He informed the audience that the Goderich's 15MVA 33/11KVP Primary Substation was made possible with funds provided by the Government of Japan through the Japan International Corporation Agency (JICA). This project, he stated, is designed to help the country improve on power service delivery in Freetown and its environs, and it is for good measure.
Concluding, Vice President Victor Bockarie Foh appealed to the community people to own the project and ensure maintenance and safety of the infrastructure.
Also speaking at the Commissioning Ceremony were the Project Coordinator of JICA, the Japanese Ambassador to Sierra Leone and the Minister of Energy. The event was Chaired by the Deputy Minister of Information and Communication, Hon. Cornelius Devaux.
©PR/Social Media Coordinator
Office of the Vice President