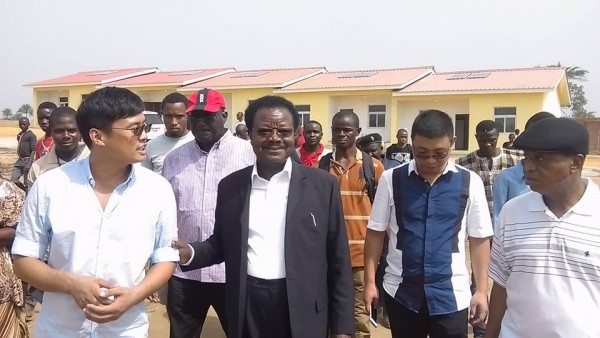 Upon his return from the northern city of Makeni, where he has been involved in series of official functions for the past four (4) days, the Hon. Vice President Dr. Victor Bockarie Foh made a brief stop over at the Mile 6 relocation site.
The Hon. VP was again received by the Chinese contractors who took him on a conducted tour of the construction work done so far.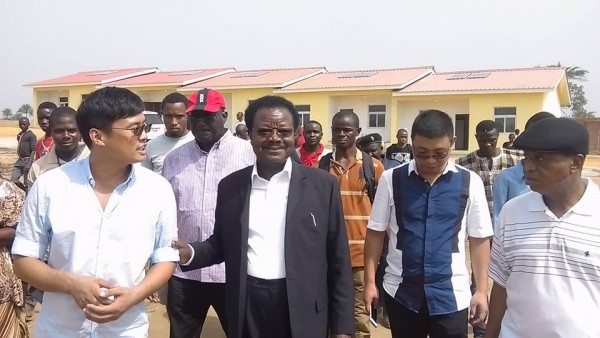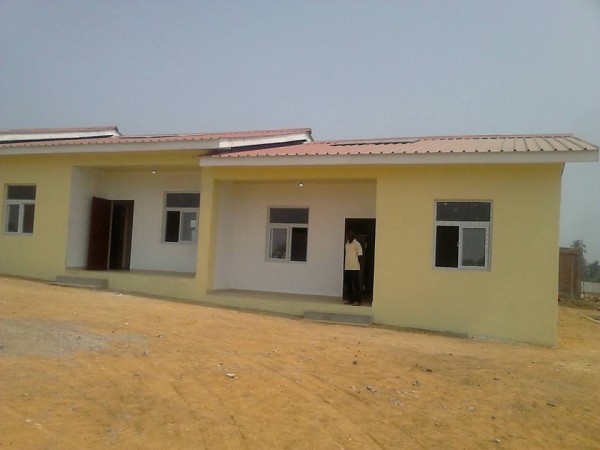 The Guoji Construction Company has in two weeks, put together a five (5) apartment block building which is serving as a "showpiece" to aide their Bid for the construction of a government sponsored relocation site for flood victims, slum dwellers & low income earners.
VP. Foh was visibly impressed with the work done so far by the Guoji Construction Company.
What caught the attention of the VP most, was the installation of solar panels to power each apartment & the decency of the toilet facilities, which can match up to any high standards.
Stay tuned for more on the activities of the Hon. VP.
©PR Unit (VP's Office)