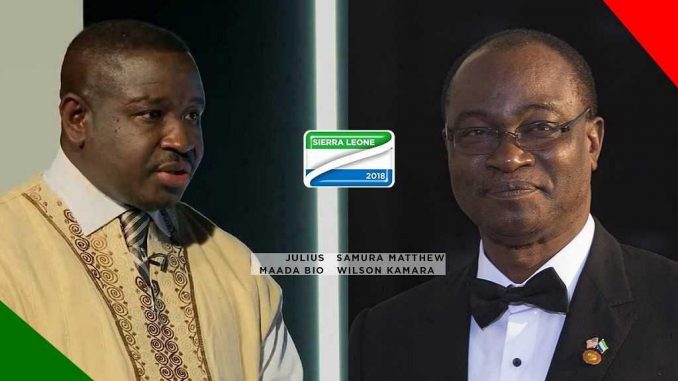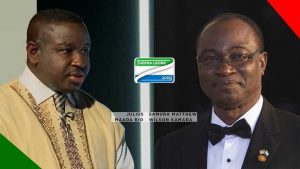 Aroun Rashid Deen
New York
March 19, 2018
The leadership of the two political parties in Sierra Leone whose candidates will be competing in the March 27, 2018, presidential run-off election, the ruling All Peoples Congress and the opposition Sierra Leone Peoples Party, must take immediate and sustained steps to halt any form of violence that is likely to overshadow the run-off. Already, some supporters of both sides have started causing skirmishes and violently attacking persons they deem their parties' enemies.
It is important that both the SLPP and the APC do more than merely uttering words of appeals to their supporters against involving in lawlessness. It will be helpful if leading figures in both parties come together and set up a violence-free election task force that should also include leading representatives of all the other political parties, law enforcement, and civil society groups.
Already, some civil society groups in the country have taken the lead, warning against the use of inciting and provocative languages, and of the dangers of resorting to violence, before, during, and after the run-off.
The Sierra Leone Association of Journalists issues a press release, Friday, saying it is "deeply concerned about the increase in hate speech and tribal slants creeping into the conversation on the elections ahead of the run-off."
The national press body says it views the current trend of political discourse as ugly for the country's budding democracy. SLAJ cautions politicians and their supporters to focus on what it calls issue-based discourse, rather than resorting to provocative comments meant to disparage others' tribal identities.
Campaign for Human Rights and Development International, also on Friday, cautions that the just concluded multi-tier election has opened "new battlefronts between the main political parties" competing in the run-off.
Campaign for Human Rights and Development International says there has been what it describes as brazen disregard of the rule of law, barefaced threats, and political intimidation, breaches of the national constitution and other domestic and international laws.
The group also calls on political leaders and their parties to show tolerance to avoid undermining the integrity of the electoral process.
Video clips of bloodied victims of violence and audios of sentiments expressing tribal hatred and prejudices started appearing on social networks less than a week after the results of the first rounds of voting were announced.
Both Samura Kamara and Julius Maada Bio, the presidential candidates of the APC and the SLPP, must immediately come out strong against all forms of intimidation, violence, and lawlessness.
The police ought to take the lead at this crucial moment to protect life and property, while at the same time respecting the rights of citizens.
The Independent Media Commission, too, needs to rein in on those lawless political party propagandists who are inciting hatred in the name of journalism. The commission must at least call them out if shutting down their outlets is impossible.