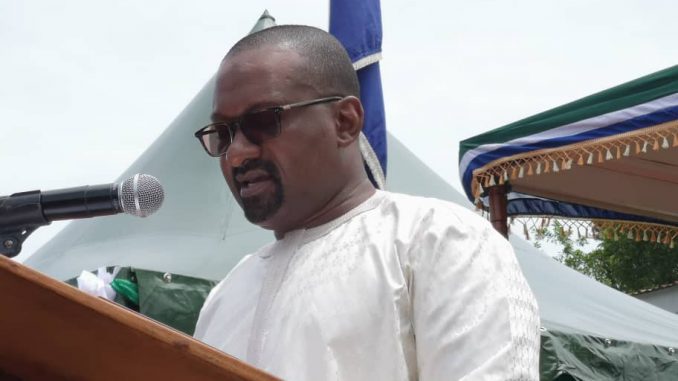 By Lansana Fofanah
The Honorable Vice President of the Republic of Sierra Leone, Dr. Mohamed Juldeh Jalloh over the weekend visited the people of Sahn Malen in the Pujehun District to address the long-standing discord between SOCFIN Agricultural Company and some purported aggrieved land owning families.

His visit was seen by many as a demonstration of President Julius Maada Bio's government commitment to provide security for foreign direct investments and provide a lasting solution to the endless stand-off between SOCFIN and some community people in the Malen Chiefdom.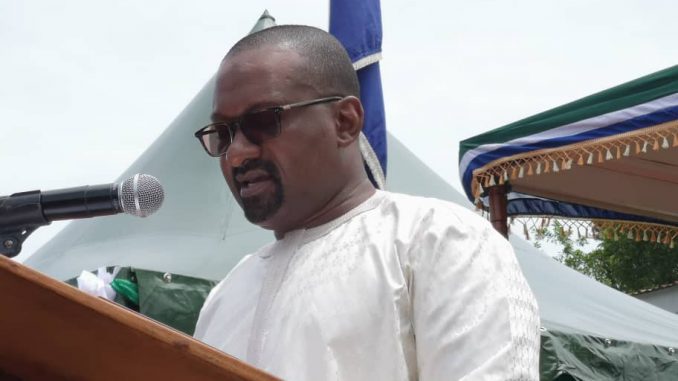 Immediately President Bio was informed about the land disagreement between the Company and the people of Sahn Malen, he instructed Council of Paramount Chiefs to investigate the grievances of the people and report to him. This led the second gentleman of the country to meet with stakeholders to lay the matter to rest.
Dr. Juldeh Jalloh and his team had a closed door meeting with the Paramount Chief and sub-Chiefs and also with the Independent Member of Parliament, Shiaka Sama and MALOA.

In addressing the people, the VP called the relationship between government and investors as a marriage which must be sustained by everyone.
He called on the people to protect the properties of SOCFIN as any attack on them will deter other investors from coming to Sierra Leone and that SOCFIN is contributing to the economic growth of the country.

Dr. Juldeh Jalloh urged the people of Malen Chiefdom to meet with the committee that has been set up whenever they feel aggrieved instead of resorting to violence.
Philip Tonks, the Country Manager of SOCFIN commended the timely intervention of the government as they have fully resumed operations without any hindrance.