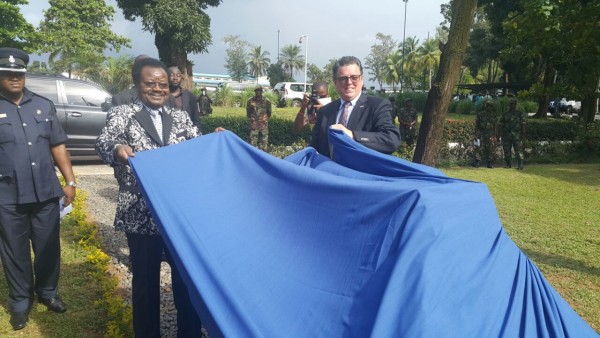 BY: JULIUS BAMBAY KAMARA
The Hon. Vice President, Ambassador Dr. Victor Bockarie Foh on Friday 7th October, 2016 unveiled the new United Nations Monument at the Radisson Blu Mammy Yoko Hotel.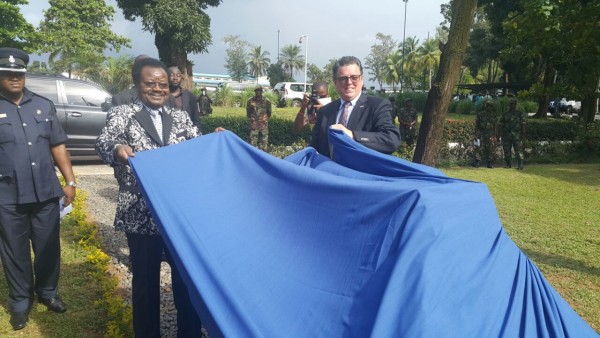 The white memorial stone which was laid by the UN in the early 2000's, was raised by Radisson Blu Mammy Yoko Hotel and honors the memory of the UN Peace – Keepers and all the fallen soldiers during the war.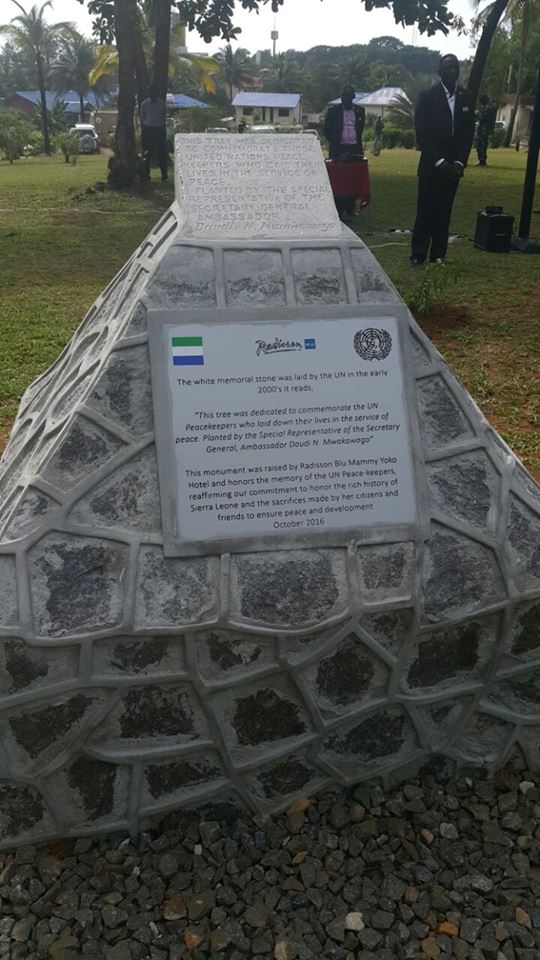 The unveiling which was chaired by Radisson Blu's PR and Social Media Coordinator, Madam Serry is to remind Sierra Leoneans of our grey past which stretched over ten (10) years of bloodshed, from 1991 – 2002. Mammy Yoko Hotel, now Radisson Blu presents a tale of two hotels. The battle that was fought in this hotel on 2nd June, 1997 between the Junta Forces and the ECOMOG Intervention Force; Mammy Yoko was like Hotel Rwanda, a scene of carnage and untold destruction. Quite a good number of people were trapped in the mayhem. Interestingly in 2000, the same Mammy Yoko Hotel became host and Headquarters of UNAMSIL, the peace – keeping force that brought peace to our beloved country Sierra Leone.
The hoisting of the Sierra Leone and the United Nations flags and the planting of two (2) trees by the Hon. VP and the General Manager of the Hotel, Johan Klang climaxed the ceremony, which have as Guest Speakers the Chief of Defence Staff, Lt. General John Milton and the Hon. Minister of Tourism, Sidie Yayah Tunis.