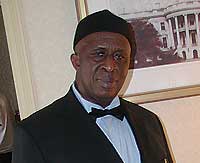 We are about to face a travesty of political perversity . The SLPP are once again applying their insane campaign tactics to fulfill their innate desire to cling on to power by all means necessary . They will never learn from their wrong doings that caused them the 1967 elections . That the political , social and economic problems of Sierra Leone stemmed from their inane desire to grab power by unlawful means .
One thing that is not fully addressed is the flaunting of the Sierra Leone constitution  with impunity by Vice President Solomon E . Berewa . As Vice President  he is not qualified to be a paliamentarian and therefore should not be leader of his political party ,because he was appointed as vice president by President Tejan Kabbah and he is serving at his pleasure and could be removed even at this point in time . Why do you think parliamentarians who are appointed as ministers or Ambassadors lost their seats in parliament which will be filled through a Bye-Election ?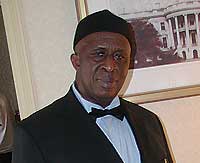 Now rumours are floating around that the president is critically ill . In fact , last week it was said that the president was dead . Should the president die at anytime this moment the vice president would want to act as president . Knowing Solo B . for his innate lust for power and wanting to be called Mr. President Berewa so badly that he would not even wait for the burial  of pa Kabbah . he will suspend the elections by presidential decree and install himself life president . Then he will ban all political parties and slaughter all his opponents like he did to the 24 young and vibrant soldiers when he was Attorney General .
Where in the Sierra Leone constitution is it stated that the vice president of a ruling party is automatically the standard bearer of that party at the end of their term ? I crave somebody's indulgence to tell me which section it was written .
Many political pundits  including colledge political professors have dilly dallied about this breach of the constitution by vice president Solomon E . Berewa . They could not come up with the truth even when they knew very well that the law had been breached by Mr. Berewa . For reasons best known to  Mr. Charles Margai and Lawyer Ansu Lansana , they desided not to pursue the matter when their protest letter to the National Political Parties Commission was repugnantly turned down . However , one thing they failed to understand is that Death could strike anyone at any time . And that the easiest way to create disorderliness is when good people see wrong doing and they could not stop it . That is a reciepe for dissaster .
Oh my people , Sierra Leone does not want any more political upheaval ,neither a Dictator . I don't give a damn whether you are a benevolent dictator or a Robert Mugabe Type dictator . Let every Sierra Leonean understand that there is a break of the worst civil war looming in the air if they do not raise their voices in order io arrest it in the bud . Just think about it . Should President Kabbah died at this point in time , and Vice President Solomon E . Berewa acted as President in the intrim period , do you think he will conduct a free and fair elections ?
This is the reason he should have resigned his position as vice president to allow the nomination of a new vice president who could have overseen the elections in a more meaningful way . Moreso , it could have allowed a level playing ground for all political parties . As it is now obtaining , the abuse of power that was intended to be eradicated by the  authors of the constitution is now seen to be misused by this man called Solomon Berewa . We shall be in deep salty waters should the president die any time before elections . May  THE GOOD GOD spare us from this Evil , and give our President a speedy recovery  .    AMEEN .
The struggle continues  unabated .
Med   Aziz  Nabe
President
All Peoples' Congress
New Jersey Chapter .