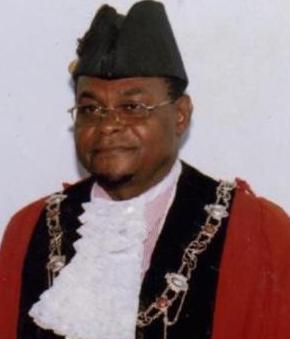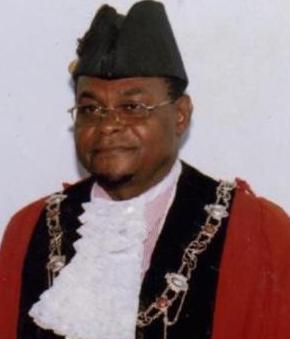 Tuesday July 6, 2004
By Sampson Cole from Freetown
The new Mayor The newly elected Mayor of the Municipality,
Councillor Winstanley Bankole-Johnson yesterday
stressed in his inaugural address that the task ahead
of the legally reconstituted Freetown City Council is
a gigantic one, and not in competition with the
central Government.
Mayor Bankole Johnson emphasised
that Local Council is a part of and complimentary to
the central Government. He therefore stressed, "in
short, Local Councils are empowered to cascade central
Government's development plan to grass-root levels."
The Mayor said "we would expect full support and
co-operation from the Government in pursuit of our
objectives in so far as they do not contravene the
National Constitution and the Local Government Act
2004."
On his part and that of Councillors they
pledged to work assiduously with Government
hand-in-glove to facilitate delivery of services
throughout this municipality. Mayor Bankole Johnson
further maintained, "but with all eyes on us, we will
not hesitate to sound the alarm bells at the slightest
warning signals of deliberate attempts to derail our
progress."
Speaking on the absent of anyone to
formally handover the administration of the council to
him, he noted "the poor state of council's finances
with staff remaining unpaid for months on end, makes
it imperative for my administration to do a
comprehensive ?takeover' exercise. An exercise devoid
of malicious witch hunting, but geared towards
abrogating all bogus leases over parks, schools and
cemeteries so that communities can once more have
unfettered access to the limited amenities originally
intended for their use and benefit."
He thereforecalled on staff members and past administrators who
initiated those transactions for personal gains to
commence voluntary abrogation or naturally expect to
fall of the cliff. Mayor Bankole Johnson stressed,
"it's now common knowledge that it is those who
defraud the state most are the very ones crying the
Government down. We will expose all of them." He
maintained, "there is so much work to do that we
cannot afford to be distracted by endless Commissions
of Inquires," adding,  "major discrepancies where they
are identified will be documented for the appropriate
authorities.
We believe the legal remedies in place
are adequate to provide redress." The Mayor spoke
about the urgent need to transform the City Council
into a fully functional business entity comprising
several departments and committees that will be able
to hold its own in terms of providing sustainable
development programmes.
The newly elected Mayor
further said, "consideration will therefore be given
to harnessing our existing traditional revenue of city
rates and other dues to enable them break even for a
start." In this regard, he said, "all those in arrears
or simply have not been paying at all even though they
have house addresses and street names (including
Government offices) should voluntarily troop to
Council offices to do so."
He therefore called on
Government to honour their light, telephone and water
rates. "I see no valid reason why they should not
honour Council's levies for their respective Ministry
buildings."  Mayor Bankole-Johnson maintained, "and
for all you know by the time everyone pays up and with
proper accountability and efficient management of
resources, we might not even need to revise city rates
upwards or seek further external donor support."
Hetherefore called on the citizens of the Municipality
saying, "it's a common knowledge that some of you have
been deliberately withholding your obligations because
there was no legally constituted Local Government. We
are here now so you can come."  The 53 year-old Mayor
was nominated by Council Foday Kaloko and elected
unopposed, and duly declared winner at exactly 12
midday. The Mayor elect then nominated Foday Kaloko as
his Deputy.
Both were declared duly elected by the
Commissioner for the Western Area, Freddie Bright.
Accompanied by the Chief Administrator of the City
Council, Ms. Sarah A. A. Lewis, the new elected Mayor
and Deputy were escorted out of the hall and decorated
in the Mayor regalia and chain respectively and drove
through the City in an open air car.