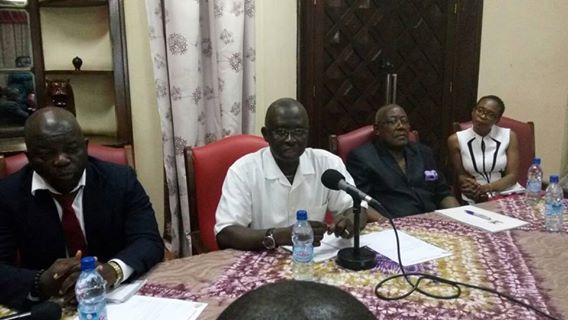 By State House Communication Unit
The State House Chief of Staff Mr Saidu Conton Sesay has said that the social service and human development sectors have to deliver on their mandate and strive towards making a difference in their various institutions. He made this statement during the sector performance briefing on social services and human development briefing at State House on Tuesday 7 June 2016. The social services and human development sector is one of the five sector clusters created by the Performance Management and Service Delivery Directorate in the Office of the Chief of Staff to enhance collaborative performance, improve synergy, reduce overlaps and wastages in government. The briefing was held to provide updates on the work of the sectors since the sector approach to performance contracting was introduced in government in 2015.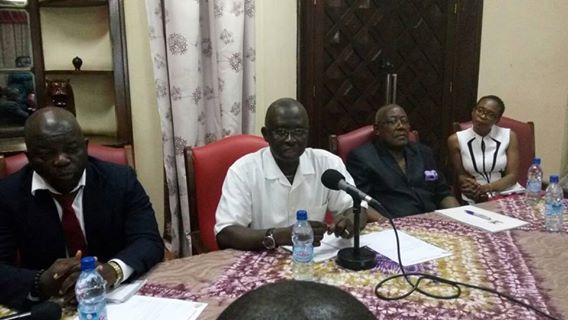 Making a statement, the Chief of staff said that the cluster sector approach will enhance peer support, feedback, self-criticism and collaboration that will significantly help in service delivery and in resolving issues. He accentuated the need to enhance efforts on service delivery and urged the various sectors to come together and deliver on their various mandates. "As heads of institutions, we have to deliver on our mandate and work towards delivering common goals, there is no two way about it," he stressed.
While recognizing challenges faced by these institutions, Mr Sesay pointed out that Ministries, Departments and Agencies (MDAs) must be able to deliver, resolve and evaluate on their performances without recourse to the president. He said there was no need for some issues to come to State House and charged that heads of those institutions must be able to demonstrate leadership in amicably resolving those issues as most could have been solved without coming to State House.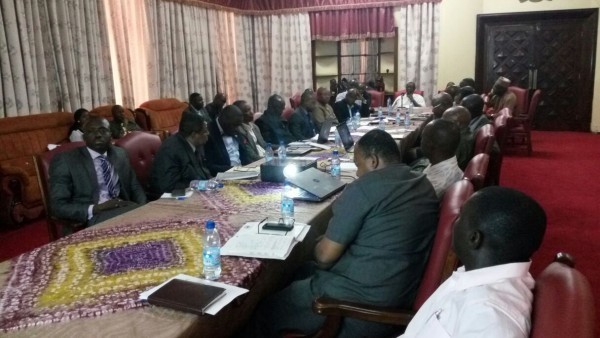 The human development and social services sector include all state owned enterprises on contract with the president that provides services towards human development, which mostly is either paid for at cost recovery prices by the public or not paid for at all. The other sectors include growth, infrastructure and energy, governance, justice and security and public administration.
The Senior Director of the Strategy and Policy Unit, (SPU) Professor Victor Strasser-King suggested that challenges of policy should be channelled to the SPU so that those sectors would be provided with the assistance needed.
The briefing was also attended by Advisers to the president, staffers of the Performance Management and Service Delivery (PMSD) and the Director of Administration and Finance in the Office of the Chief of Staff.