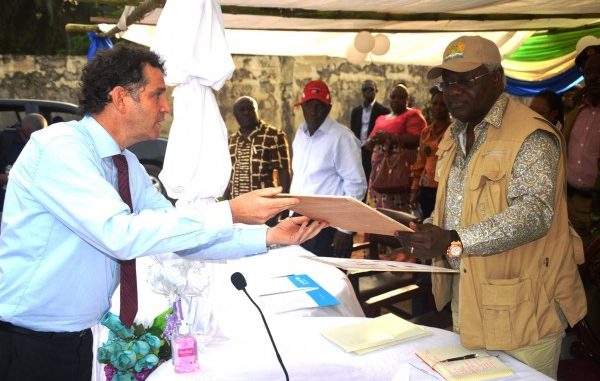 By State House Communications Unit
President Ernest Bai Koroma over the past few days had been preoccupied with mobilizing community involvement especially in the Western Area, engaging traditional and religious leaders, heads of cultural societies and other stakeholders to take personal responsibility in the fight to eradicate Ebola.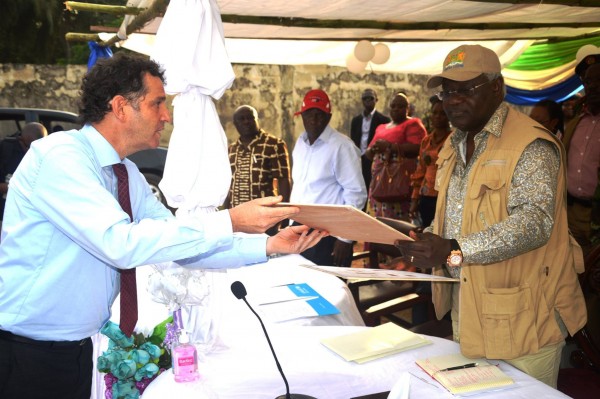 At several Town Hall meetings in the Western Area, the president urged Sierra Leoneans to change their attitudes and avoid practices that have the tendency to accelerate the rate of new infections. As a way of containing the virus, President Koroma noted that government will concentrate in the region by implementing "Operation Western Area Surge" which will encourage people to come forward if they have a fever or other symptoms of Ebola and to call the toll free number of 117 for help especially at an early stage.
The president also entreated every citizen to be extremely vigilant and expressed a sense of urgency to arrive at zero new cases while urging village heads, councilors, MPs, traditional and religious leaders to be fully committed and involved in the process. He underscored the significance of behavioural change and compliance with the measures put in place by the Ministry of Health and Sanitation. President Koroma emphasized that the only way to end Ebola is through discipline, saying "If we all go into it with high determination, we will defeat Ebola together. We have to make the supreme sacrifice to end Ebola and it is our actions that will eradicate it."
President Koroma further reminded the people of Western Area that the State of Emergency was still in force and warned against any person standing in the way of the exercise. "Translate the messages into action" he urged. According to him, government has strengthened its capacity to address the outbreak and cautioned Ebola workers to be committed and sincere in their national service to end the outbreak. He also urged that this is the prime time to showcase national affection, patriotism, and join collectively to help break the chain of transmission rather that use the outbreak at the expense of the nation.
At the Koya Rural District, UNICEF Country Representative Mr. Roeland Monasch handed over the plan of the newly constructed Community Care Centre for the treatment of Ebola patients. Welt Hunger Hilfe also presented a key to an equipped ambulance to aid the services of the Ebola response in Koya.
In all the constituencies the president visited, the Members of Parliament expressed support and urged their various constituents to abide by the medical precautions and comply with the bye-laws to speedily defeat the virus.
The president visited Tokeh, Tombo, Waterloo, Koya, Grafton, Attouga Mini Stadium, Parade Grounds, National Stadium and Aberdeen Community Field.