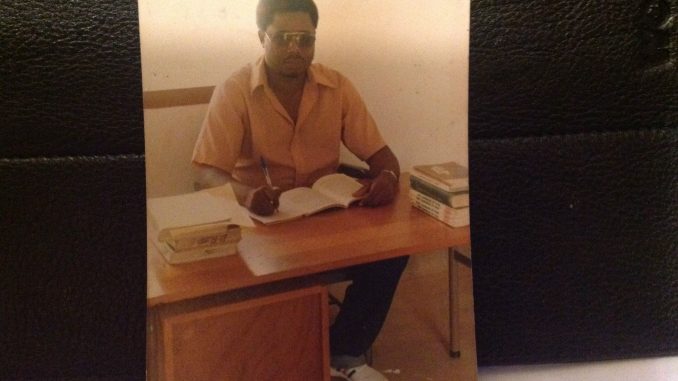 By KABS KANU :
After the recent deaths of members of our 1970s brigade at FBC —Reginald Pobee, Ernest Cummings and Crispin Gray, among hordes that have left us –I think it is high time we the surviving members began thinking about writing books to have on record the memorable time we had up Mount Olympus.
We attended FBC during a most remarkable epoch -The Harry Sawyer era , the rise of student political activism, the birth of clubs like the Auradicals and the Cyclades , which have stood the test of time; the Njai-Bah and Hindolo Trye era when we brought confrontation with the archaic college administration and the authorities downtown for the first time; Somebody must have on record the Eldred Jones– Doc. P – Dan Diddo moments. Whether you were their favorite students or not, there is always something interesting to write.
Also we enjoyed the best moment of campus life at FBC;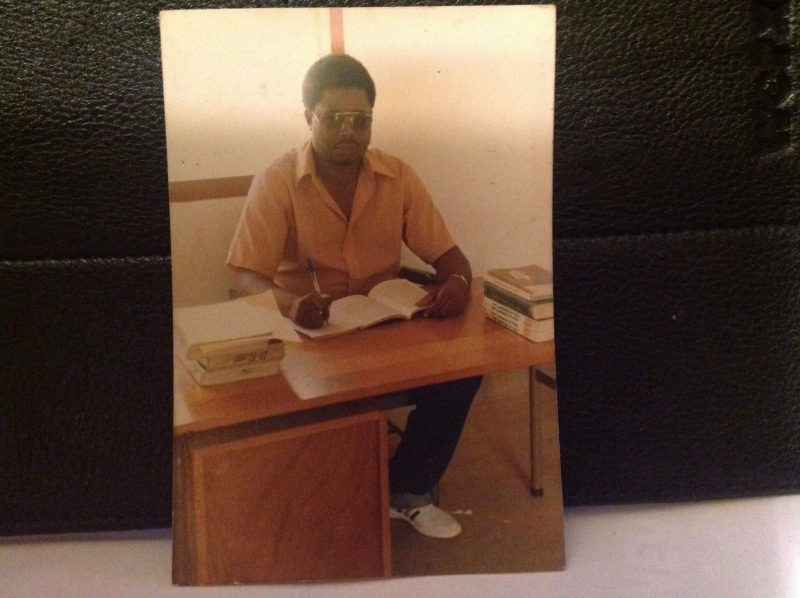 How can we fail to give an account of the difficult, but enjoyable Tea Club initiation ceremonies,the glory nights at the Adjai Crowther Amphitheatre, the freshers' dances where we used to float like butterflies to be ridiculed later by AUREOL TIMES, the excitement when the Super Combo Kings or Purple Haze had to perform on the campus ; campus journalism and Chuks Press; crab shooting at Lati Hyde, the Lovers' Den, now called Boss Tick , the official dinners, Mammy Betts and the coke and buttered bread and boiled eggs , Mammy Green and the delicious cassava leaves and potato leaves in the dinning halls; Best Lamin, the legendary fight between T.E.A. Campbell and Reginald Pobee ; the electricity demonstration at S.I's office where our revolutionary leader ,Njai-Bah trembled like a leaf until Alusine Kamara ( TOUJOURS ) saved the day by wresting the microphone from him and telling the VP that if light was not restored on campus, we would not return there , etc. etc ?
If we succeed in writing books on the campus politics ,academic and social life of those days, we would have left future generations with a wealth of knowledge about the good, old days of the Athens of West Africa.
Significantly, our 1970s brigade has produced a whole President of Sierra Leone and from the top party cadres of both the SLPP and APC down to some ministers, ambassadors, diplomats, journalists , public officials etc , we all went through those glorious and tumultuous days at FBC. People would be interested in reading what we did as teens up there. Ambassador Stevens was my flat mate at Block A , only three rooms apart. Would you not be interested in knowing our social life as teens ? Would it not interest you to know how I used to go to the S.U. Building to disturb Ambassadors Osman Yansaneh and Ibrahim Sourie who were Students Union Secretary General and Social Secretary respectively for ancient copies of the Aureol Times ? Would it not interest you to know how I used to attack their government on Chuks Press ? Would it not interest you how we the radical students used to fare with Logus for his fanatical APC party activitiies on campus ? Logus had always been a flaming APC foot soldier, even when we were teens in college and anti-government zealots always gunned for him, but Logus' spirit was relentless . Logus, nar patient man to this day. What about the way we –Ambassador Bangalie, Sulay Daramy , Kanji Daramy , John Benjamin, John Karimu etc–used to provoke one another as students ? These are all very interesting stories to write.
MEANWHILE , ENJOY SOME OF MY FBC STUDENT PHOTOS. THAT WAS WHAT I LOOKED LIKE ABOUT 50 YEARS AGO. ENJOY MY ALAN BUCKY PLATFORM SHOES AND COLISEE POLLO WITHOUT WHICH YOU WERE NOBODY IN THOSE DAYS