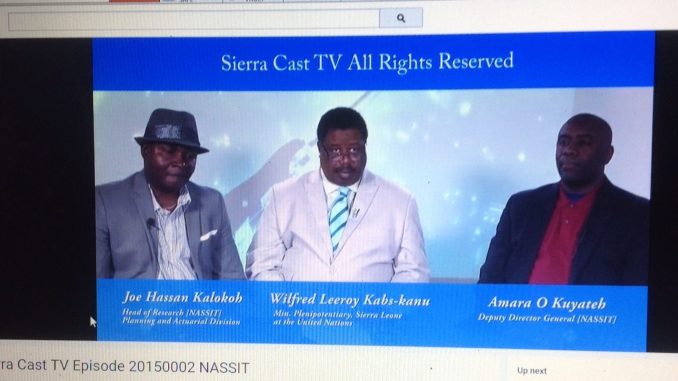 Two top journalists Cocorioko Publisher  Kabs Kanu  and free lancer Hamjat Jallomy Bah are collaborating to run a new TV station in Somerset, New Jersey, called the SIERRA CAST/ COCORIOKO TV .
The aim of the online TV station is to disseminate information of national and international interest to the international world.
We will also  be interviewing Sierra Leoneans on matters of supreme interest to our nation  .
Whenever President Ernest Koroma, ministers of the government and public officials come to the U.S, we now have our own TV station that will interview them and circulate their views throughout the world. This will help to rebrand Sierra Leone and counter negative perceptions and false reports about our President, officials and country. We will also interview other officials with a view to setting straight important matters affecting our nation. 
Additionally, the TV will promote  Sierra Leone-based community events in the U.S, especially New Jersey. We will interview Sierra Leoneans  who are making a difference in their communities. We will also feature credible  religious personalities in the community.
This will be a new dawn in mass communications in the Sierra Leone diaspora.
We will bring you more details about the SIERRACAST/COCORIOKO TV .
MEANWHILE, watch our first production–An interview conducted by Cocorioko Publisher Kabs Kanu–with NASSIT and HFC officials who just conducted an outreach in the U.S. This video will be played in Sierra Leone on the SLBC .