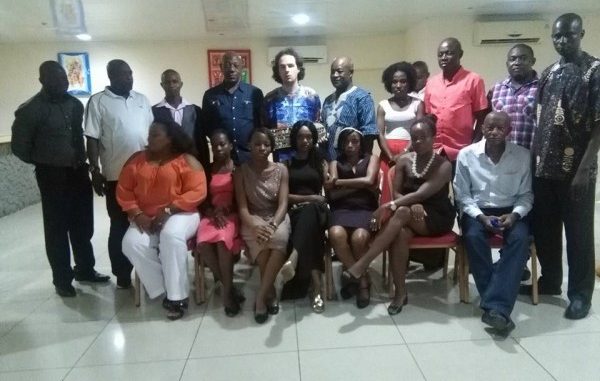 By KABS KANU :
JUNIOR JOHN'S DEATH NEWS gave me a knock-out blow last night and I slept like sleep was going out of style. Just woke up to do some work.
The reason that the news hit me so hard was that it brought to mind once again and in one fell swoop all the members of our press gang of the mid-1970s and 1980s who have also left this world for the Land of No Return—-John Kolossa Kargbo, Conrad Roy, Kabba Kargbo, Roy Stevens, Sam Metzger (In the order they died ). Life is worthless.
I remember those rainy weekends at the Kingtom Association Grounds when we would go watch league soccer and after the game rush home to file our reports. We Yone came out the next day, Sunday and JK had to beat the deadline . We had only one type-writer . JK, with his faithful understudy Junior John by him would be punching the type-writer like mad. I had never met a faster typist with one finger . I had until Monday to file my report for The Tablet , but in those days, we wrote many revised copies —Those of us who wrote by hand and submitted our reports to the media house to be typed by the secretary or the Editor himself.
Jay Willie, the present IMC Commissioner would be there too. When he worked for the Daily Mail, he had to file his report too. Then, there was a great buddy of their's called AJASCO of Pike Street, who is still alive. He was there to just provide the jokes that made work lighter. Another humorous person who joined the gang later was Abdul Aziz Dyfan . There was always something to joke about. In those days, friendships were much sweeter and plenty of fun. People were not suspicious of each other like in today's world.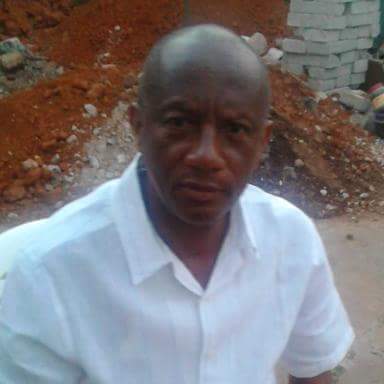 Journalists always had healthy fun to share , especially about their Editors. Conrad joked about his Editor, Rowland Martin while there was always something exciting to joke about MEZZO. As Correspondent, I hand-delivered my articles to him. He would praise if there were no mistakes but would reject an article outright if there was a spelling error he did not expect from you. One day, he refused to take my article and walked me out of his office for entering sucking an orange. On a bad day, MEZZO would refuse to receive you if you entered his office with your shirt over your trousers. That was the kind of man under whom Junior received his training. That was why he was so disciplined or was always smartly dressed. MEZZO was both a fun person to be with 'when e don pap' but school-masterish if you met him on his moody days.
PRESS MEN live on the edge. We were all palampos so we will send for and "back" Mammy Marie Rahman's Cookery next door. My fiancee, Tigi , would also cook and bring it. The guys liked her cooking because she can cook some of the best cassava leaves and peteteh lif soups. JK loved a cold beer after the frenzy and Mammy Marie had a bar too. The guys would leave for the We Yone office where grouchy MEZZO would be waiting but we would meet later on dead in the night at Victoria , Isabella and Tropicana.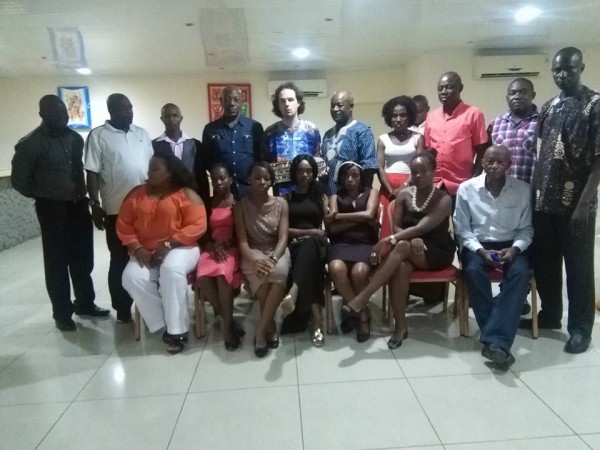 JUST A DAY BEFORE HE DIED SUDDENLY: JUNIOR JOHN ( FIRST FROM RIGHT ( SITTING AND IN WHITE SHIRT )  WITH AWOKO STAFF
DONALD DURING of the SLBS joined the breed later at Bass Street. I cannot remember seeing Ahmed Sesay ( SUPERFLY) frequently at Bass Street in those days but through JK's drama work, he became a sidekick of their's too.
We Yone would come out mid-afternoon on Sunday and we would all rush to get a copy from a passing vendor on our way to the field to watch the Sunday match. The first page we would turn to was the Sports page to read JK;s input while we were walking. No press van in those days. We Yone had one , but Arika Awuta-Coker ( Before he moved over to the Daily Mail ) or MEZZO used it.
I loved the way we all got along well.
Junior , a much-younger guy among us –But I think of the same age bracket as Conrad –was admirable for his humility and ability to get along with others . I cannot remember any moment when Junior was disrespectful to anyone.
I wish to extend my deepest condolence to his family , friends and workmates, especially Kelvin Lewis , who must be going through a tough time presently coping with this great loss.
May Junior rest in peace like the other titans who had gone before him.