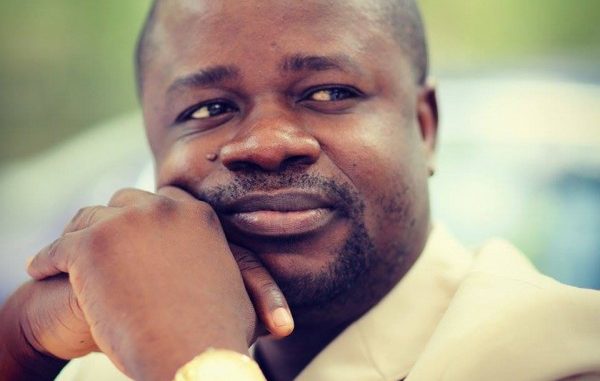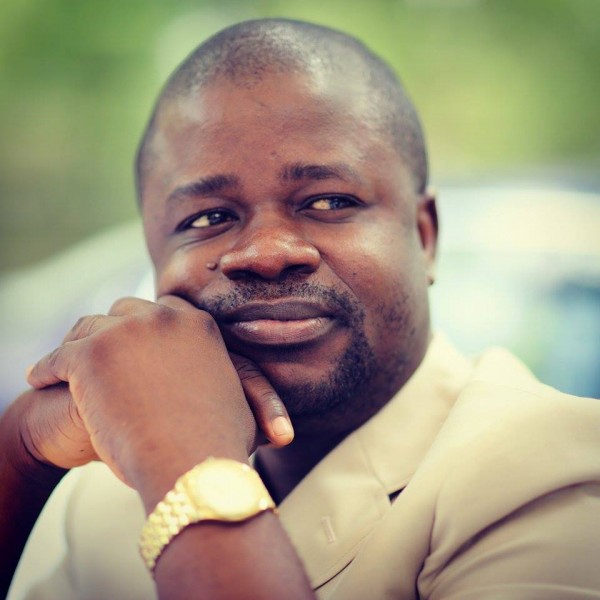 John Baimba Sesay-CHINA : 
I have read with fitting attention, the piece written by Lansana Kormoh (Dr.), (my former University Lecturer), titled; "When Governance institutions fail, Democracy Perishes: Sierra Leone", a clear attempt to critically assessing "governance institutions as a viable post-conflict peace building structures" with Sierra Leone as his focal point, following an ongoing debate said to have been commissioned by the Africa Centre for Democratic Studies on 'recession of democracy in Africa'. Given as found, I see an imbalance presentation of issues, with an apparent failure on the part of Lansana Kormoh (Dr.) to present his arguments with concrete data evidence. I feel compelled to attempt to push the debate further with a view of presenting an informed view for public assessment.
Acceptably, the growth of democracy calls for the fostering of the very pillars upon which the entire concept is founded. These pillars of democracy include, but not limited to; an independent judiciary, free and pluralistic press, regular and violent free elections, etc. An open and transparent environment is also vital to the growth of a nation's democracy.
Sierra Leone continues to make great progress in building institutions relevant to the promotion and consolidation of democracy and good governance.  Institutions like the Anti Corruption Commission, the Judiciary, the Press, and security apparatus like the Police, Military, and Office of National Security etc have all had their fair share of successes and challenges in their contribution to ensuring a surge in the country's growing democracy.
The Anti Corruption Commission, created by an Act of Parliament, is the national agency responsible to fight graft. Created by the Anti-corruption Act 2000, the Commission was not only lacking in terms of political will, little was scored in terms of success story prior to 2008, when it was made completely independent, for example the Constitution of Sierra Leone Amendment Act 2008 gave the Commission full powers to proffer indictment without the permission slip from the Attorney General and Minister of Justice. Before the 2008 act all matters investigated by the commission had to be forwarded to the AG's office for prosecution which resulted in many investigated corruption officials not prosecuted
Prior to 2007, the Commission was partially funded and staffed by foreign experts but by the very year, the British Government withdrew as the Commission was not given enough powers to function as intended.
So, Dr. Kormoh's submission that "…post-conflict peace and reconstruction took corruption very seriously" is far from the truth, except if he wants the reading public to see this by way of the former government "establishing the Anti-corruption Commission" for the sake of it.  To state that "yet the institution itself is marred by corrupt activities", referring to its present operations is far from been intellectually truthful especially when he failed flatly in presenting facts and evidence to his claims.
The ACC has recorded successes since the Ernest Bai Koroma Government was elected.  Abdul Tejan-Cole who was not "changed" so as to appoint "so called 'party loyalists" did his very best in manning the affairs of the Commission and in prosecuting corruption related offences. Besides, there has not been any erosion of public interest as "the level of awareness amongst the public about what is corrupt has reached a high crescendo" (2014 Interview with ACC Commissioner). In fact, Kamara, who was appointed based not on his political affiliation, in 2014, succeed in securing an outright 100% conviction rate.
Dr Kormoh should check records to determine the outcome of the ACC's prosecution of institutions like the SLP, National Revenue Authority/Eco Bank, Sierra Leone Football Association, the GAVI fund management, and one incidence involving an impersonation in 2014. Even in a country like the UK, prosecuting institutions like the Serious Fraud Office loses prosecutions, for example the acquittal of former Spurs Manager Harry Redknap on tax fraud offences. Had it been in Sierra Leone, intellectuals like Dr Kormoh would have referred to such as prosecutorial incompetence or 'orders from above'
What I had expected from such an academic piece was analysis of institutional potency in the fight against graft between the periods 1996 – 2007, and 2007 to date. Dr. Kormoh's decision to weave the narrative, ignoring the governance period 1996-2007 is not only suspicious, but indicative of his political bias. The piece, in my view is more a complete political bashing against the ruling party and government, than an academic paper, from which some of us should have learned, especially, being his former student.
Here are some basic facts. Prior to 2007, the political will to prosecute corruption was lacking.  For instance, then Minister of Marine Resources, Lawrence Kamara was never charged to court after he had been accused of embezzling state funds. He was only forced to resign his position. In 2001, then Minister of Agriculture, Dr Harry Will was convicted of embezzling state funds. But there was an interesting twist in the case as  the then trial judge, Justice Mohamed Taju-Deen who had fined Dr Will a paltry sum of Le 500,000 was later convicted of having accepted bribes in exchange for the lighter sentence. A clear indication of how corruption had eaten into the fabrics of society at the time.
Soluku Bockarie was Permanent Secretary, Ministry of Education during the Kabba era.  Momoh Pujeh (late) was Transport Minister .They both  had their stories to tell when it came  to how the then government was using the ACC as a political tool in bringing down perceived opponents within the political class at the time.
In 2001, local tabloids – Democrat and For di People, accused then Justice Minister Solomon Berewa of accepting bribes in exchange for arranging the release of an Israeli and a Russian held in Sierra Leone, pending extradition to Colombia on drug charges. No action was taken. In fact as an act of vengeance, on Nov. 2, 2001, the ACC began investigating For di People editor Paul Kamara for tax evasion.  This indicated how corruption was institutionalized and how the ACC was to serve as weapon to chase those who were perceived as being against the establishment.
Here is another myth as presented by my learned former University Lecturer: "What is happening with the commission is that it is really not meant to fight the corrupt; but only pretend to be fighting corruption. The big thieves are hidden under the carpet and later given fat government positions even where some are barred from holding public office."  In such an intellectual paper, one was expecting such supposition to be backed with FACTS and EVIDENCE. I await that to happen.
The fact is the present Government has seen the highest number of prosecutions and conviction of senior officials of state. We have seen Ministers being sacked or suspended, government officials prosecuted, found guilty and made to refund government funds. Former Ministers of Health, Transport, Energy, the Mayor of Freetown Former CEO of Marine Time Agency etc under this government have had bitter experiences with the law when it comes to prosecution of corruption related matters.
Who are the "big thieves are hidden under the carpet and later given fat government positions even where some are barred from holding public office."? But come to think of it, was then President Kabba not barred from holding public office?  I missed reading such reference in Dr. Kormoh's presentation. If only we try to be sincere with ourselves, then we could come to appreciate the tremendous efforts we have made as a country. This is not in any way to suggest we haven't had challenges over the years.
The judiciary is a major pillar in the promotion of democracy and good governance.  Its independence is crucial to the survival of democracy. Sierra Leone has had a number of convictions appealed against, and those convictions overturned by the court.  Amongst them was that of former Minister of Health and Sanitation, Sheku Koroma. Only recently, a Magistrate who for years ago had issues with the law won an appeal against the ACC in the court of law. This shows how independent the judiciary is. Factually, there still could be challenges, but progress, we indeed have made as a country.
Access to justice forms a major component in ensuring a free and independent democracy. Taking justice to the people through a process of decentralization should help readers make an informed view that indeed our governance institutions are working.  President Koroma has appointed more Judges than any other government, with the country now having resident Judges and Magistrates in all the Regions. This, I supposed all helps in building up an independent judiciary by catering for every facet of society.
Another major point that determines access to justice thus eventually ensuring an effective judicial system which is mandatory for Government to provide is ensuring adequate infrastructure for the dispensation of justice.  As it stands, more courts have been built across the country and in the capital, Freetown. From Ross Road in the East part of the city, to Pademba road in the West, all in a bid to decongest  the main Law Court building and also relieving litigants the pester of coming to the main court in search of justice.
Granted, state security apparatus like the Police Force have had a fair share of criticism, not least as a result of public expectations. But it will be completely disingenuous to suggest, again without evidence that "Police brutality is on the increase, and the force has proved to be a force for coercion and persecution of innocent civilians and suppressing dissenting views or a peaceful demonstration of the populace against looming tyranny to satisfy their political patrons."  We only need to follow police operations in developed states for us to come to terms with our own force and then appreciate them. To talk about 'looming tyranny' in Sierra Leone is unacceptable to have come for an approved academic scholar. Democracy has taken root and is flourishing in Sierra Leone. (Read President Obama's statement in Kenya July 2015)
Intellectuals should also rise above partisan politics when discussing crucial national issues. Insinuating that management structures of institutions like the Office of National Security, Police, etc have been politicized is beyond scolding. One fact, even the military today is headed by a southerner. It is flawed to suggest that "the change in political direction in 2007 with the opposition APC party coming to power changed the entire dynamics of security service delivery in Sierra Leone", and completely political to insinuate   changes have often been made in those institutions based on party lines. It is time to rise above parochial partisan interest, especially for the elite class.
Concluding, Sierra Leone is still a growing democracy. It has gone through a number of trials and challenges in her quest for effective governance and democratic credentials, but also with outstanding stories.  Therefore, whatever assessment is attempted at her democratic growth, and the building of her institutional frameworks should go beyond the mere interpretation of issues along narrow partisan straits.