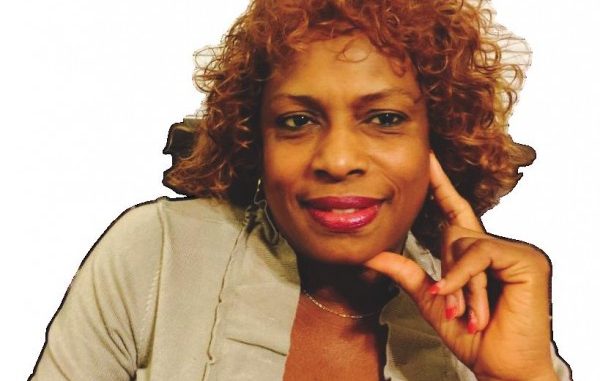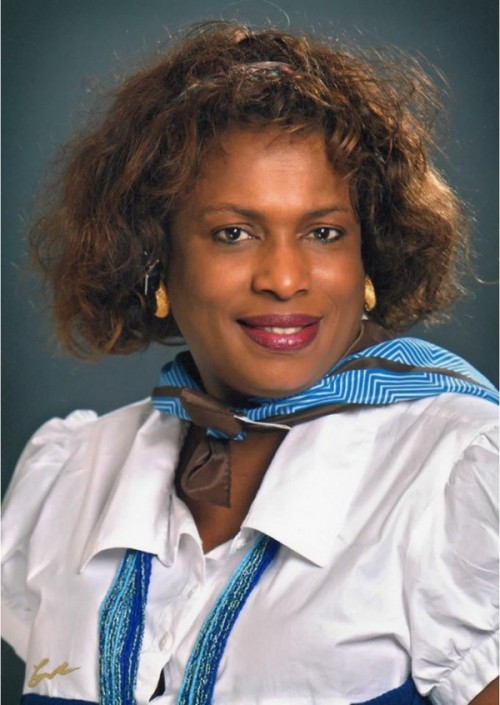 Sierra Leone's Goodwill Ambassador to the United States, Mrs. Isatu Timbo,  has done it again. She has sent a 40-foot container stacked with medical supplies to help her country combat the Ebola virus, which is also  ravaging other West African nations Liberia, Guinea and Nigeria.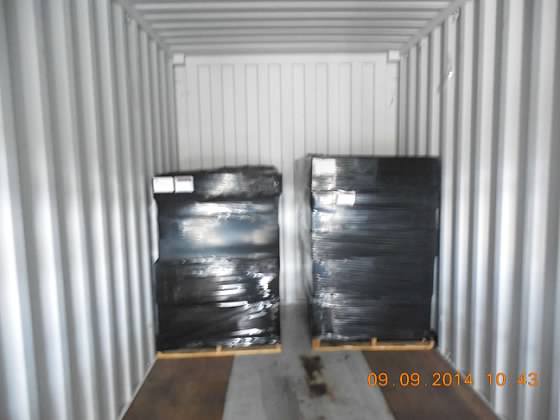 Ms . Timbo  for the past eight or so years , has been providing tremendous assistance to the nation by shipping containers of medical equipment and supplies to various hospitals and health centers in Sierra Leone. Through her New Hope Horizon Foundation , Ms .Timbo provided beds, stretchers, stethoscopes , wheel chairs, blood pressure cuffs, oxygen cylinders ,   etc and medicines.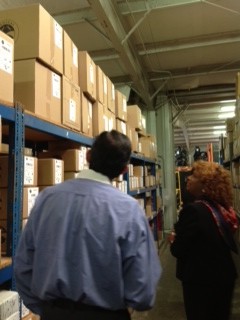 When President Ernest Koroma came to power in 2007, Ms. Timbo became a valuable supporter of the government's  health care initiatives, spearheaded by the First Lady, Mrs. Sia Nyama Koroma.  She was then appointed Goodwill Ambassador by a very  grateful President Ernest Bai Koroma.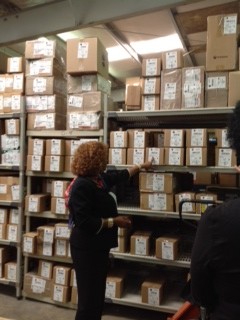 Ms. Timbo has not only been sending medical equipment and supplies to Sierra Leone. The philanthropist she is, she has sponsored many muslims to Mecca to perform the Hajj and also she has distributed hundreds of bags of rice and other commodities to families in the Kalangba, Gbendembu Gowahun and Rokulan metropolis .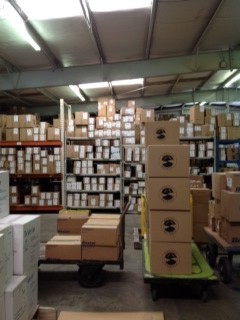 COCORIOKO asked Ms. Timbo what moved her to act to help the nation once again, this time to help combat Ebola.  Her account is produced below :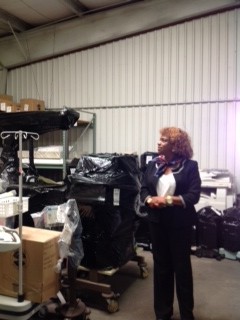 ___________________________________________
When I received the news about the Ebola epidemic in Africa, and many people were dying, pain gripped my heart and soul. I knew I had to do something. The next day at work, I asked my assistant to call the CDC to ask what they were doing about the Ebola breakout in Africa.  Before my staff could finish her conversation with the CDC, I was asking her to call the Red Cross to see what they were doing about this problem. I could not be at ease knowing that so many people were dying. I start praying that God would deliver the people from this terrible disease.
As a Goodwill Ambassador, I knew that I had to do something. Doing something to help those in distress is a natural thing for me to do even if I were not a Goodwill Ambassador, I would have been helping. I was consumed with  the passion doing something to help. I placed many calls to different medical institutions asking for help in sending medical supplies etc.
I placed a call to the president of the research department of  Houston Methodist Hospital. He asked me to come to the institution to present my case, tour the hospital, .and present my plans regarding helping the people in Sierra Leone. I said to him "Can I come now?" We all laughed. The President gave me the following assurance : "My heart goes out to you and all those who are suffering from the Ebla outbreak in your beautiful Country of Sierra Leone. Of course we will help in any way that we can" .
We set a date and approx. three days later, I arrived in Houston, Texas. I received royal treatment from every intern resident and medical doctors who attended my presentation. I was so thankful. When I finished my presentation, I opened the session for questions. The question and answer session went well.
The research team took me on a tour of the entire facility as you can see from the photos attached. After which I was taken on a tour to the warehouse to secure the supplies that I needed to help in Sierra Leone. I shared regarding the supplies that I needed to send to Sierra Leone… The manager of the warehouse said to me "It's strange, this is the exact list that we just shipped to Liberia. I spoke up with care and compassion for my people in Sierra Leone.
I am so thankful for the hospitability given to me in Houston, Texas by everyone I had contact with. Within 10 days all supplies needed for the Ebola crisis will be ready for shipment to Freetown via a 40 feet container.
I wish to thank all who are helping to make the shipping of medical supplies to Sierra Leone possible.  Thanks to all supporters around the globe who have helped.  A Special thanks to the research teams of the Methodist Hospital. I hope and pray that you will be the one to find a cure soon.
_______________________________________________
It must however be emphasized that help rendered Ms. Timbo amounted to only 12 % of the consignment she has sent. She foot the bill for the rest of the supplies.
The consignment will arrive in Sierra Leone in a few weeks.