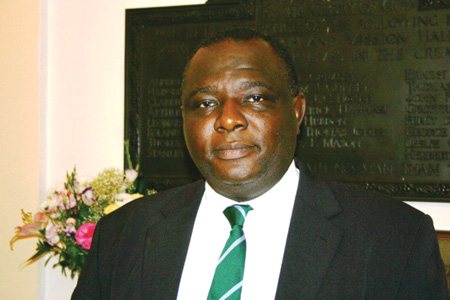 Titus Boye-Thompson
In rudimentary considerations of state fragility, a definition of state collapse and conflict hinges on the inability of the police to effectively function as the arbiter of law and order, an agent statutorily mandated to enforce the law and an institution trusted as a neutral agent of peace consolidation. Rudimentary in this case refers to a general consideration of all the circumstances wherein the Police is expected to play the role as a conscious arbiter of peace, working to establish an environment free from lawlessness and public disorder. On a more generalist treatment of state functioning, the incidence of state fragility is amplified by actions that tend to upset or otherwise raise tensions leading to what some scholars have termed "violence capacity."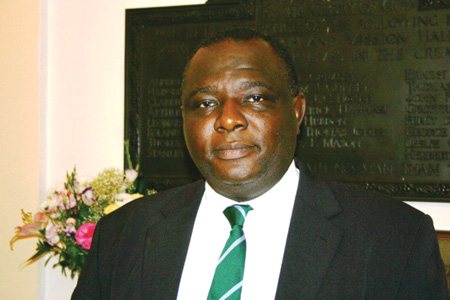 Sierra Leone is currently experiencing the creeping tendencies for state fragility and a total collapse of the state machinery ignited by a sentimental usurpation of state power and the direct implications of tribal isolationism that conduce to what may be regarded as 'tribal substitution' or otherwise 'tribal cleansing.' The narratives of tribal supremacy is underpinned by the deliberate repudiation of tribal recklessness. The terms are in themselves conducive to state fracture because the resultant antagonisms indicate despondencies that generate differences based on tribal affiliations and in other instances corroborated by regional distinctions. Interestingly, the settlement patters of the various tribal groups are regimentally regional in scope and context. Neighbours are easily recognized because they tend to share a lingua franca or otherwise similarities in dialect which in essence differentiates between those who have travelled from afar to settle.
Institutionalized practices are often described in terms of characterisations or profiling that are embedded in the delivery of public services to the extent that some acts are deemed to be acceptable because the environment supports or in other words allows such infractions to occur. So it is that if the Police is recruiting staff, the application forms are made available at the Party offices of the Government in power and invariably, such forms are stamped or otherwise annotated to having come from such places. When such occur, state institutions are reduced to playing the role as 'agent provocateurs.' No institution is more unfit for such breach of impartiality as would the Police or any state security apparatus for that matter.
The police invitation to the Chairman and Leader of the All Peoples Congress Party, Dr Ernest Bai Koroma who is also the former President of the Republic of Sierra Leone has proved to be an embarrassing episode and another notch in the false equivalency arguments that are being made to justify the spate of state sponsored persecution of the opposition. For a country that had recently needed to re-engineer the practicalities of maintaining a functioning police force after state collapse and a brutal civil war that saw the relentless violence of conflict, the present move towards another event triggered by insecurities and mishandling of policing methods would be unforgiveable.
Many observers question whether Police intelligence does not warn of a potential for unrest and vagrancy in any such event of the former Head of State being escorted to the Head Quarters of the Criminal Investigations Department (CID) buildings at the centre of the city. The potential for civil unrest also cascade to interruptions in business activity and to a state of general unrest that would be further amplified by diplomatic situation reports of potential violence and chaos in Freetown, the seat of government. In an atmosphere that some see as becoming increasingly hostile, the Police hierarchy is not doing itself any favours by ratcheting up 6the potential for unrest or otherwise civil disobedience.
The tensions and state of unease that now pervades the political environment would only come back to haunt the government and reduce any efforts at securing meaningful development become an exercise in futility. Unrest is not good for democracy and the intermural presumption that state power is there to be used against the opposition is like lighting a candle underneath a haystack or to put it in a format that many would understand, this is like burning bushfires near the village.
Those who stand out of the fray would be apt to blame both sides for the pervading hostile environment. Any such incessant attack on an outgone President is deleterious for good statesmanship and unconducive to his position in the World stage. No matter his foibles, Dr Ernest Bai Koroma has served this country to the best of his ability for a period of 10 years. Within that time, no such threats of violence, conflict or war were anticipated neither did he unreservedly antagonize his opponents in the political arena. On the contrary, many from his own side now blame him for empowering his opponents by funding the political activities of the then opposition leader, and retaining known supporters of his opponents in strategic positions in his government. In the event, many who now wield power over him are people whom he had empowered himself and those he put in positions of authority now turn against him.
A case in point is the current Inspector General of Police, a man who owes his position to a snap decision by the former President at a time when many questioned the reason for substituting a known ally for a man he had no reason to trust, and at such a critical juncture, going into a general elections, to make such brutal changes at the Sierra Leone Police. It is unfathomable that by his own actions, President Koroma put the entire security apparatus against himself and has now rendered himself bereft of protection, his Presidential guard Unit was the first to be disbanded and not one of his former security and close protection officers are now safe, some currently in hiding and others facing a Court Martial. It is for some of these reasons that some fail to be sympathetic to the plight that the former President finds himself, being invited to the CID to make a statement on account of a 'press release' signed by the Party's National Secretary General.
Falling short of accusing the former President of treason, this is the most blighted decision that a ranking police officer should have made or for that matter, be encouraged to make by a Police hierarchy conscious of their duty to maintain law and order, protect life and property of the citizenry at all times. The actions of those entrusted with keeping this country safe from violence are themselves marching full tilt towards conflict and alongside it, relentlessly perusing the stench of putrid tribalism, a willing government, astride and unyielding, awaiting the conflagration. This hostile environment must be brought to a halt.