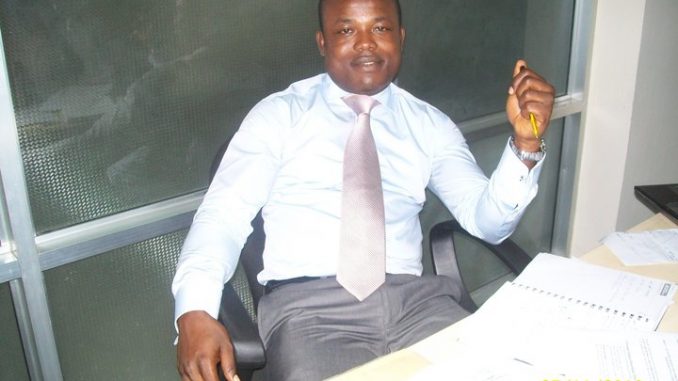 It seem as if the oldest party in our political history, the SLPP will never learn from her mistakes and take great responsibility for her failures, thus posing a sober challenge to political power in an emerging economy like ours. From research undertaken, I have realised that, SLPP as a party has the tendency of always shifting blames when things does not seem to work in her favour. But little did she know that, all what is befalling the party today was never by chance, but by choice.
SLPP of today has a misplaced slogan that reads "One Country One People". The question I am asking are they really united? Those that found the party in the early 1950s never thought it will become a disjointed unit, but rather found it on a premise of 'Unity' amongst all Sierra Leoneans, irrespective of tribe or region. Many will need to know how come this party has never been able to survive the debacle of division. It is because, as at today, many still disagrees with just one finger point at the party, saying it is tribalistic, and the only way to survive and flourish in it, you must be a Mende. More often than not, those outside the party and the ones leaving say the same thing now and again, yet SLPP as a party keeps denying it. I told a friend one time that if this is what people are saying about this party, why not listen for once and ask questions especially on the accusation of tribalism. Is it true? If yes, why can't we change it for the future of the party and live, than to continue denying and perished?
I have never ever remembered when SLPP went into elections without division. Most of the parties coming up today in Sierra Leone are offspring of the oldest party, yet it means nothing to them. But, can I be quick to remind readers that, the essence of any political party flourishing is dependent strongly on its potential to grow in lips and bounce across the entire nation, not tribe or region. Since 1964 to date, SLPP has always being suffering from one illness, division. When will it be cured? That is a million dollar question to be answered by them.
Another problem the party experience is refusal to accept elections result and congratulate the winner. It must not be you always that is why we call it a challenge where people are face with choice in a democratic dispensation. To be a victor, one must first get the courage to be a looser. For SLPP, when they loose, they are always cheated. Why? I remembered in 1996, though a small boy then, SLPP won despite many believed that elections was won by Late John Kerefa- Smart, UNPP. It was rigged and ballots were nullified by then Head of INEC, Dr. James Jonah. To compensate him for bringing SLPP to power, in the first cabinet reshuffle of Tejan Kabba then, he was made Minister of Finance. Was that ethical? Then came 2002, the APC and PLP contested the results, to maintain peace and stability both leaders were invited by the Nigerian leader then asking them to accept the result and preach peace. On returning, Dr. Ernest Koroma called the president and congratulated him. We moved on, APC went back to the drawing board planning the 2007 challenge which they eventually won with another massive division in SLPP, the born of Charles F. Margai's PMDC. Yet for SLPP, they were rigged because they lost. An argument one find very difficult to comprehend. You are in power, conducted an elections of which you have all resources at your disposal and even appointed the NEC Chairperson, yet you cry foul. Only a joker behaves in such a manner.
The next disaster that awaits the party is the breaching of the party's constitution just to please one human being, Julius Maada Bio. As far as I am concern, the presidential candidate and deputy of this very old party in the 2012 elections has no place occupying their posts any longer. Because the SLPP 2010 constitution clearly states that, in the event the Flag bearer and deputy loses an election, they seize to occupy such posts and become ex-officio immediately. A view shared by an experienced politician, Hon. Alpha Timbo. Instead of listening to his concerns, they have started calling him names, as the destroyer of SLPP wanting to go. As per constitution, the head of SLPP now is the party chairman, John O. Benjamin. With this approach again, is it not another division awaiting the party?
I think SLPP needs a rethink of their strategy and approach to politics altogether, or else come 2017 it will be the same old story, they have being rigged again.