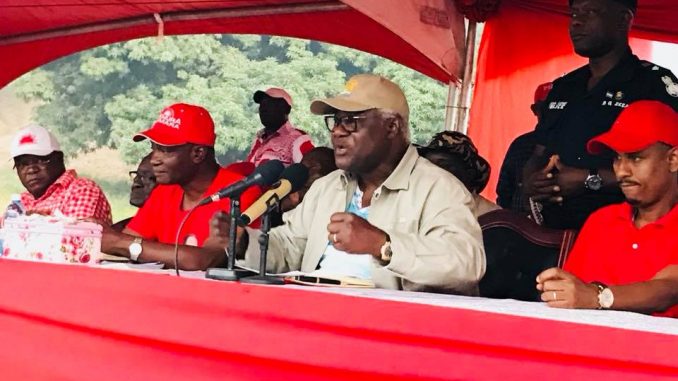 Edited by *Abraham Larkoh (A Youth and Human Rights Advocate)*
The APC is the best party in Sierra Leone when it comes to development!The British who illegally occupied and ruled Sierra Leone for over 153 years.
What are the benefits and development they left in SL? Some of them are; wooden bridges, narrow roads like Guard street, no stadium, no hotels, no medical school, not even a law faculty at FBC talk less a law school.
The APC, I am not debunking to the fact that they are not corrupt. But let's compare to all those that have ruled Mama Salone with regards to their performance on roads, transport and aviation, health, education, agriculture, electricity, recreation, hotel and tourism, housing, infrastructures, and to name but few.
The APC is by far the leader in all these areas. For an instant, Kono, Tongo where Diamond and gold spots everywhere since 1931.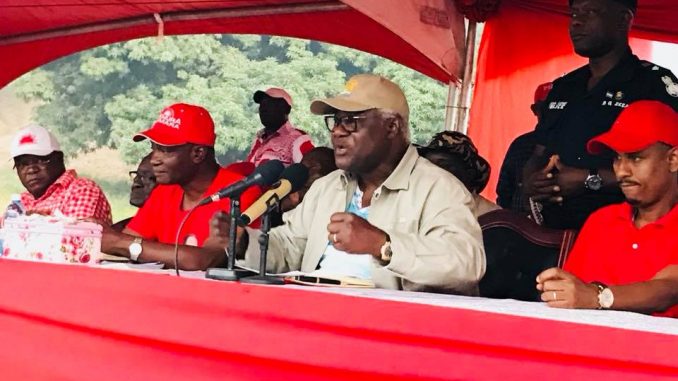 For years, the British were taking our minerals to develop their country, UK. SLPP came and followed to the same backwardness of the British with no development.
When APC came, we had a Stadium, roads, housing , electricity, pipe borne water, IPAM, COMAHS, LAW School, National school of Nursing, UNIMAK, Limkonkwing university, build and renovate Njala University in Bo District, EBK university of Science and Technology, now renovating FBC to a modern standard, SLBC, Cockril-Police HQs, Youyi Building, Ministry of Foreign Affairs' building, Dodo hydroelectric Dam, Bunbuna Hydroelectric Dam, Bangasoka mini hydro electric Dam, Charlotte water and hydroelectric dams, Makale Mini hydroelectric dam, Sam Bangura building, City Hall, ministerial building, Bintumani Hotel, Mammy Yoko now Radisson Blue hotel, Cape Sierra Hilton Hotel, Lagoonda, Aberdeen bridge, Mange bridge, Congo peace bridge, Tengbeh Town bridge, Juba bridge, Kambia Bridge, Magboraka bridge, Bo Stadium, expansion of Queen Elizerbeth 2 port, expansion and modernization of Lungi airport, Masiaka – Bo road, Bo – Kenema road, Kenema-Kailahun road, Kenema, Kailahun Township roads, Makeni -Matotoka road, Matotoka – Sefadu roads, Rogbere- Palmlap road, Portloko-Lungi road, Regent -Jui road, Baibureh road, Wellington-Masiaka road, Lumley- Tokeh road, expansion of Congo cross – Lumley road, Wilberforce road, Spur road, Signal road, Hill Cut road under construction, and reconstructing of Freetown streets and roads. Makeni Township roads, Kabala Township roads, Koidu Township roads, Bo Township roads, Moyamba, Pujehun, Port Loko, Kambia, Lunsar, Lungi township roads under construction, Magburaka Township roads. Sierra Leone commercial bank-Siaka Stevens street, bank of SL Kenema, Shopping Malls in Kenema, Bo, and Makeni. Jui police Barracks, Grafton Police Barracks, Lungi Police Barracks, Lungi Garisson military Barracks, Kambia Military Barracks, Teko Barracks, Bo police Barracks, Daru Barracks, Aberdeen Barracks, reconstruction of Kingtom Barracks, Construction of modern Wilberforce Barracks, Construction of 7 battalion Barracks Goodrich, construction of Gundama barracks in Bo district, construction of ONS, NEC HQs, New Audit Service Sierra Leone building Tower hill, Juba bridge, Chinese Sierra Leone friendship hospital, new Nixon hospital Kailahun, new regional hospital Makeni, new government hospital in Magburaka town, reconstruction of Government hospitals Bo, Kenema, Portloko, Kambia, Regent road Lumley, Waterloo, Kinghama Road government, constructing Kinghama road, Jomo Kenyatta Road, Padema road, Dwazak Junction road, Mountain Cut bye-pass road, Leceister Peak road. Pipe borne water in Kailahun, Kono, Kabala, Kambia, Tiama, Bo, Kenema, Makeni, Pujehun, Yele. Renovate the Hydro electric dam in Yele, commissioning of 6 PV power plant solar energy project Newton. Providing electricity in Bo, Kenema, Kabala, Kono, Makeni, Lungi, Lunsar, Freetown, Magburaka, and Port Loko. Free healthcare for children under 5, lactating mothers and pregnant women. 80% free university education, Portloko teachers college, Bo, Bunnumbu , Makeni, Freetown, Milton Maggai teachers colleges, Para Medical in Bo. Now commissioned 52 dwelling houses for mudslide's victims. The list is endless.
Which political party or government  can be compared to the APC government including the British with regards to the development of Mama Salone?
APC has lots to point at and they have proven to the people of Sierra Leone that they will do more after the forthcoming general elections.
Vote APC come March 7th. for continuity infrastructural and human development. Tolongbo all the way!!!