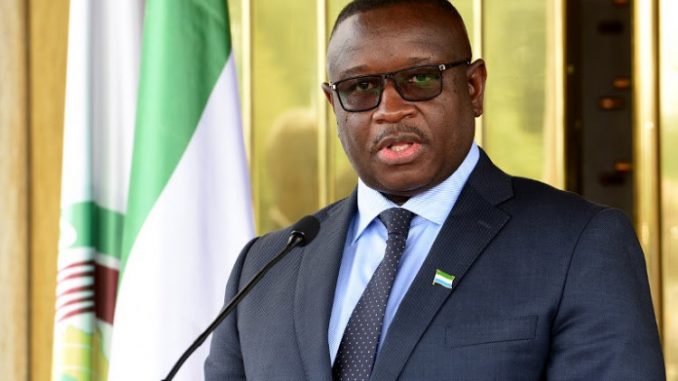 By Kabs Kanu.
I am now an independent journalist and my newspaper is now fully independent , so I will now look at issues from a very broad perspective and will consider the positive and negative aspects of governance in Sierra Leone.
If President Maada Bio and his government do anything positive and praise-worthy , COCORIOKO will be at the forefront to commend them. People can call us praise-singers but we will not deny this government any praise it deserves . Recently, we were on record for praising the Government's public cleaning exercise in Freetown and other parts of the country. The Government did a marvelous job and all it needs to make it perfect is to stem the environmental hazards that come with burning trash or piling it on street corners.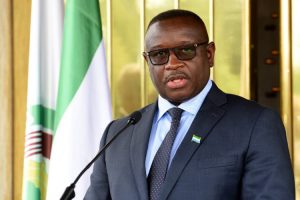 As an independent newspaper , we will also be vocal about issues we think the President and his government would have handled better. Though I remain fully APC, Cocorioko will be nothing more or less than an independent newspaper. If the Government excels itself, it will get our praise. Where we believe the truth must be said, we will do the same, because we believe that the destiny of our nation depends on all of us.
The Free Education program about to be implemented by President Bio is highly worthy of commendation . If the President pulls it off, he will engrave his name in the pantheon of heroic, high-octane and successful leaders we have had in this country.
There could be many more plans by the President that would bring praise to him and his government if effectively implemented . But what the President needs by his side are good advisers.
As a newspaper, we think that President should re-think his plan to bring in teachers from Nigeria to, as it seems, replace the instructors being retired . While the government did not stipulate that the Nigerians will be replacing retirees , that could be the reasonable conclusion of Sierra Leoneans, for the questions that many Sierra Leoneans are asking are : "Why appeal to Nigeria for teachers, when we have a big pool of trained young and veteran teachers (Who are now being retired by the government ) ? .Why turn to Nigeria to supply us teachers when we have hordes of unemployed graduate teachers trained by our higher institutions of learning ? "
In our mind, our home grown teachers who understand the philosophy, sociology and psychology of education in Sierra Leone better will do a more efficient and effective job than the Nigerians. After all, it is not as if the Nigerians are more qualified or more proficient than our teachers.
In fact, it will also be more cost-effective to use our local teachers who will not be required to receive any particular training to adapt to the learning environment and learning situations ; nor will they need more additional emoluments and benefits as will be the case with imported foreign teachers . It is more than likely that the Nigerian teachers will be on contract and this will entail more money . Is this government not operating on bootstrings economy, as it claimed ? Where will it get the money to pay the salaries and rental and other benefits of the imported Nigerian teachers ?
I want to believe that one of the reasons for the many mistakes this government is making is that President Bio is surrounded by bad advisers —A fact that confirms the widely held belief that being laden with academic credentials is not always commensurate with logical, reasonable and instructive thinking .
As I said earlier, successfully providing free education will definitely make President Bio a hero among Sierra Leoneans ( All other things being equal ) but free education will only be successful if it is sustainable. One way the program will become unsustainable is if the government over -extends itself and creates more economic liabilities than it is able to handle , thus financially crippling the program.
Regardless of what the international monitoring institutions say, Sierra Leone is not faring that badly in the area of education that we have to depend on Nigerian teachers to make free education succeed in our country.
We have sufficient trained teachers of our own and all they need is motivation. Please motivate our home grown teachers and you will see how efficient and productive Sierra Leonean educators can be.