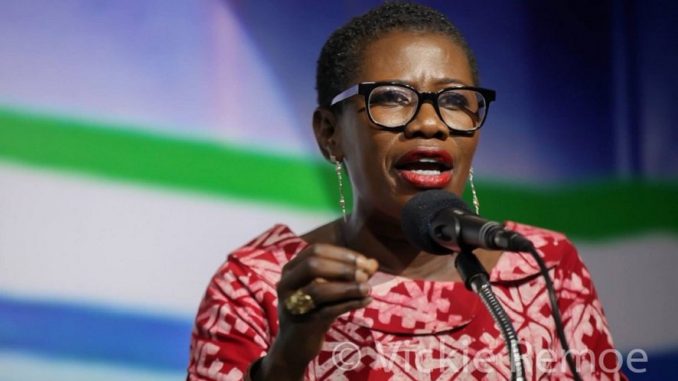 Yvonne Aki-Sawyerr won the elections for the position of Mayor on 7th March 2018. Two months later she is still not sworn in. Can the Government of Sierra Leone please let the people of Freetown who voted for her know why she is still at home unable to work? Can the government of Sierra Leone tell the people of Freetown who voted for her why she is not being allowed to attend the State opening of Parliament and the Inauguration in her city? Why was she not consulted about cleaning in Freetown – the city where she was overwhelmingly voted in? The people of Freetown are waiting urgently for answers.  CULLED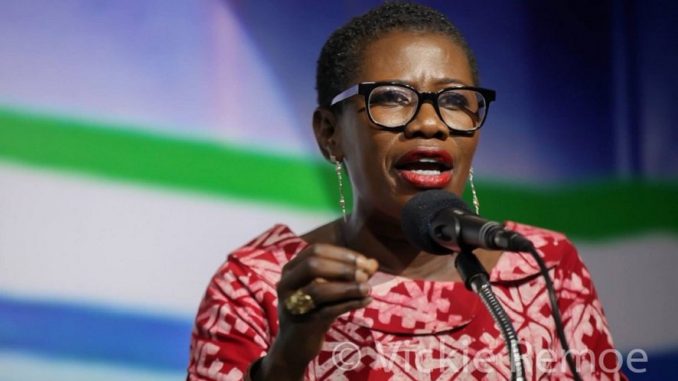 Rap Sniper We are being governed by juntacracy where every folk will give orders. Even the boys scout will soon give their own orders. Wae Emerson bin say Salone don crack plenty feel say nar APC e bin mean. But mek we dae go keleh keleh.
Millicent Boroma Kamara We are waiting for the order for her to be sworn in and to start work. We voted her for this.
Dauda B. Kanu The SLPP still suffering from authoritative orderly syndrome, even todays cleaning order was given by the Lands minister. So APC should continue to keep the flames on, to continue to defend the peoples democratic right.
Pat Bee She's not the only Mayor that has not been sworn in since the elections were conducted. The local government minister must be appointed and approved by parliament before the above can be sworn in and start to work.
Alimatu Dimonekene Thank you Sir. She also recently won an acclaimed award from Sisters Choice it is clear women and youth of Freetown want their Mayor in office. Her work is massive Yvonne Aki-Sawyerr was elected by Freetownians and we want her be left to do her job peacefully.
Moses Ben Kanu This administration is moving a different direction far from normal governance.
Conteh Alpha Mr Kanu you are right, this is a real junta democracy government, they don't have no respect for the rule of law. Since they came in power they never do anything constitutionally, they do parliamentary setting unconstitutional, they give executive order unconstitutional, where are we heading to? Minister Sef dae give executive order.
Hawa Yansaneh This na disrespect to the woman Mrs Vyonne Aki-Sawyerr.
Boye Jallo Jamboria Sierra Leone is a ship with many captains and no boatswain ! She is plying towards very shallow waters ! God save the masses!
Olufela Adeyemi That's interesting. So elected officials who the people want can't work yet. But appointed officials who are not yet ratified by parliament can work…and give orders.
Osman Sidiq Kanu Bio governnent full of bad ppl including him self .how can a designate minister give orders and the elected mayor of the city is not allow to work ooo salone.