By Mohamed Sankoh (One Drop)
For the rank and file of the Sierra Leone People's Party (SLPP); "…for the moment sweet is peace", to quote the late South African poet Denis Brutus. But the thought of whether the current "peace", amongst all the aspiring flagbearer candidates and warring factions within the SLPP, will hold when that party reenters internal elections is now putting realists within that party in a state of melancholy.
And that reality is spoiling the sweetness of the current reconciliation effort, as it is now dawning on many that this moment of calmness after the storm might be ephemeral because signing a peace communiqué half-heartedly is one thing, and the genuine implementation of that peace communiqué is another altogether. The point is: All those who signed that peace communiqué did so with their hands not their hearts!
But one cannot, and should not, deny a drowning man a straw as anything to grab unto will be vital in his current circumstance. So why should an unrepentant Koromaist like me try to spoil the SLPP's current feast of "shakitomboi" and palm wine? So, why not let them swim in the figment of their imagined would-be retake of State House in 2018 for awhile?
KANDEH YUMKELLA
And in their phantasmagorical world, some naïve political pundits are now hastily predicting an apocalypse for the ruling All People's Congress (APC) because of the supposedly unity in the SLPP. There are even some SLPP-leaning political commentators who are myopically wallowing in self-delusions that the APC is now in a panic mood because all the aspiring candidates and warring factions within the SLPP have agreed, in principle, to put aside their childishness.
And all these seem to have re-energized many party faithful with most—if not all—believing that that shaky reconciliation effort has already numbered the APC's days at the rudder of state. Again, for the rank and file of the Sierra Leone People's Party (SLPP); "…for the moment sweet is peace".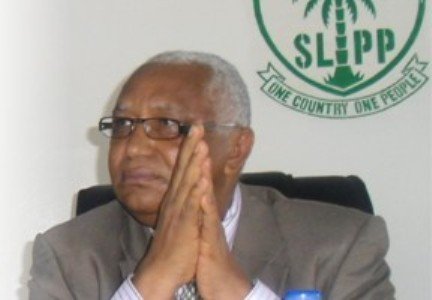 JOHN BENJAMIN
But let me sieve the realities from the hallucinations and see what will be left. The SLPP was in one piece before the Bo National Delegates' Convention of 2013. And the chasm started when Ambassador Alie Essa Bangura took the party to the Supreme Court on allegations that that "Conbention" (to borrow someone else's phrase) was marred by irregularities. And that chasm led to the balkanization of the SLPP into the Maadarites and Yumkella-rists. And when the Maadarites' Machiavellian tactics saw them winning lower levels elections; the Yumkella-rists and other camps were frightened into unity which gave birth to the "Alliance".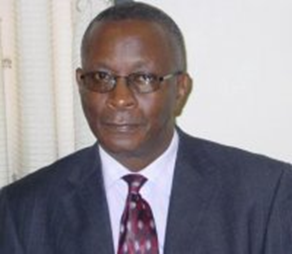 ANDREW KEILI
And let us don't forget that even with a "peace communiqué", the structures of the "Alliance" and the "Paopa" factions within the SLPP are still in place. And let us also be cognizant of the fact that the Special Committee that would be conducting "subsequent district and regional elections…in adherence to rules and regulations of the party" (according to a press release heralding the "peace communiqué") will be infested with members from all camps and factions. And when the party will begin to conduct district and regional elections unto the National Delegates' Convention, the issue of camp-ism will surely resurrect again.
And then, it will be déjà vu all over again. The fact is: Dr Yumkella is infested with the "Drum Major" syndrome for the archaic fact that he hailed from a Ruling House, and he still sees Julius Maada Bio as that man who has nothing to do in politics hadn't he shot his way to power in 1992. John Oponjo Benjamin is an egocentric zealot who still sees Maada Bio as that "boy who was pestering me for pocket money before he became part of a military coup". For Andrew Kemoh Keili, becoming a whipping dog (in the metaphorical sense, of course, with no insult intended please) to Maada Bio after all the oratorical bravados on radio and television will be a classic case of a man who will swallow his vomit at the slightest cajolery.
And Maada Bio, on the other hand, still believes that he is the man of the grassroots' hearts. He believes that a man like John Benjamin should have nothing to do with the SLPP as he has either his National Unity Party (NUP) or Grand Alliance Party to revive. Maada Bio still regards Dr Yumkella as an imposter who could even be dishonest with a little party issue like membership registration, and also someone who once openly bragged that he had never voted for the SLPP prior to him showing interest in mascot-ing that Grand Old Party (GOP). Mr Bio looks at people like Munda Rogers and Ernest Ndomahina as novices who do not know what to do with their newfound wealth and are finding ways to play political Robin Hoods. So, as far as he is concerned, all these people should play second fiddle to him! He can't stand for anything less; they should only think of selecting amongst themselves as to who should be his running mate (provided his already anointed Ya Dr Kadi Sesay is no longer interested in the second slot!).
But what can be deduced from the recent SLPP's Palaver-settling antic is the fact that Maada Bio has come out as being politically mature and street-wise than all his fellow flagbearer aspirants combined! He has outwitted them with a simple gambit of peace. He waited until he is sure of majority of the delegates' votes (Kenema District alone has officially and openly pledged 23 votes) in their next National Delegates' Convention before sending out peace reconnaissance and fillers. Maada Bio is street-wise enough to know that he needs some semblance of peace and name-recognition to further his political ambition. So with the reinstatements of all the expelled members and the seemingly unity within the SLPP; John Benjamin, Ali Bangura, IJ Kabbah, Munda Rogers, and Ernest Ndomahina will provide him the much-needed funds ("for fet shame"); Alpha Timbo and Ambassador Bond Wurie will be his errand boys in the north; Franklyn Rogers and Dr Jonathan Tengbeh will be his lackeys in the southeast, while he will use the name-recognitions of Dr Yumkella and Andrew Keili to increase his stature.
And as things now stand, Julius Maada Bio has already succeeded in cornering his fellow flagbearer aspirants where he wants them to be. Before now, he had regarded Dr Yumkella, John Benjamin, and Andrew Keili as political buffoons with so much noise but no grassroots following. Now, he will use the respite to further polish his Machiavellian tactics for his final onslaught. And when that happens, the 'Alliancers' (is this a One Dropian dropped word?) will be too ashamed to raise a finger in protest for fearing of being tagged as peace breakers. And before they could say hey Presto!, Ngor Maada will be facing the APC again for yet another presidential defeat like 2012!
Medsankoh@yahoo.com/+232-76-611-986