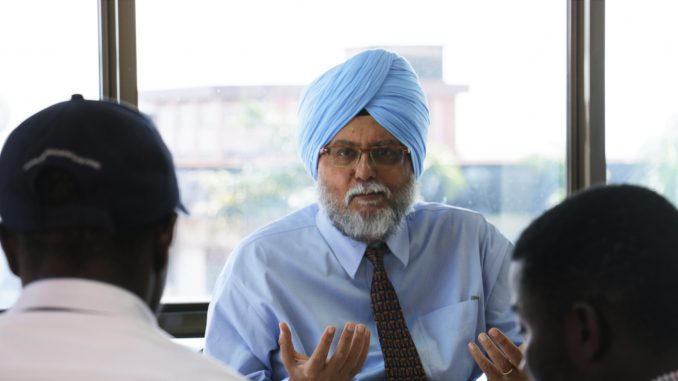 FREETOWN, August 29, 2017 — On August 14, 2007, a huge mudslide wiped out the Martomeh community and the population in the immediate vicinity of the stream for six kilometers – until it drains into the Atlantic Ocean. The death toll confirmed is 499, with around 800 still unaccounted for. Further damage and one death has occurred due to flash flooding as heavy rains continue. Over 360 houses have been destroyed and hundreds more damaged. Critical infrastructure has also been damaged.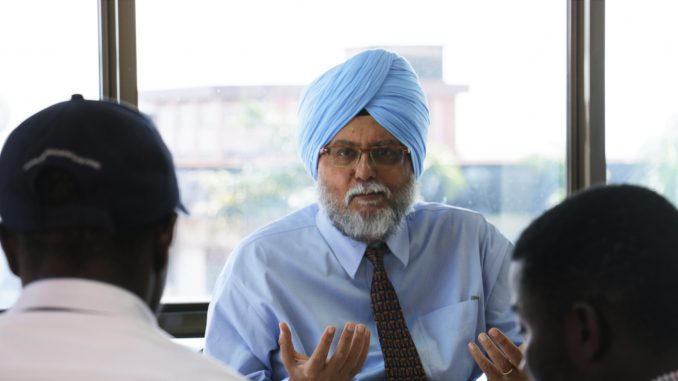 The World Bank Vice President for Africa Region, Makhtar Diop, on the 15th of August, offered his personal condolences and those of the World Bank Group to President Ernest Bai Koroma and the people of Sierra Leone in the aftermath of this disaster. Mr. Diop expressed the Bank's commitment to providing the Government with both technical and financial support to deal with the tragedy. He said the World Bank stands ready to support the Government as it deals with this tragedy.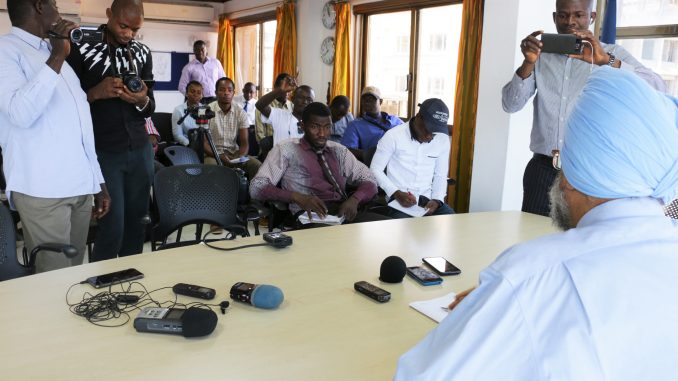 Ministry of Finance and Economic Development (MoFED) had on August 15th 2017 approached the World Bank for financial support for dealing with this crisis as well as a request for undertaking an immediate Disaster and Loss Assessment that would inform the recovery effort.
The World Bank has deployed a specialist Disaster Management Team in Freetown to work with the Government, United Nations Agencies and other international and local organizations in a coordinated way to assess the immediate needs in the short to medium term. Two World Bank Disaster Management Specialists are leading the team. Around twenty other World Bank sector specialists are working on this assignment along with experts of other agencies. The team will conclude its work on September 8, 2017 and present its recommendations to the Government.
As part of its immediate response to the disaster, the Bank has advised the Government that its total support will be US$13 million. Of this US$10 million will be in the form of a supplemental budget support operation that will flow directly into the Government budget. This will be grant funding. An additional $3 million will be provided from existing projects. This funding will meet immediate needs as well be used for rebuilding critical infrastructure.
This support will be provided as part of the overall World Bank's support for Sierra Leone. The World Bank will be doubling its IDA funding for Sierra Leone for the next three years. For the World Bank Group as a whole – IBRD, IDA, IFC, and MIGA, the overall funding available for Sierra Leone will be in excess of US$500 million in the next three years. This includes grants, loans and guarantees. The Bank team in Sierra Leone will discuss with the Government priority areas for deployment. These areas could include environment protection, urban planning and improved land management.
Moses A. Kargbo
Communications Consultant
World Bank Sierra Leone Office
Tel:  +232 78 874600
Cell: +232 76 345930
Tie Line: 53423321
Contacts:
In Sierra Leone: Moses A. Kargbo, +232 76 345930, mkargbo@worldbank.org
For more information about the World Bank's work in Sierra Leone visit: http://www.worldbank.org/en/country/sierraleone
For more information on the World Bank's work in Africa, please visit: www.worldbank.org/afr