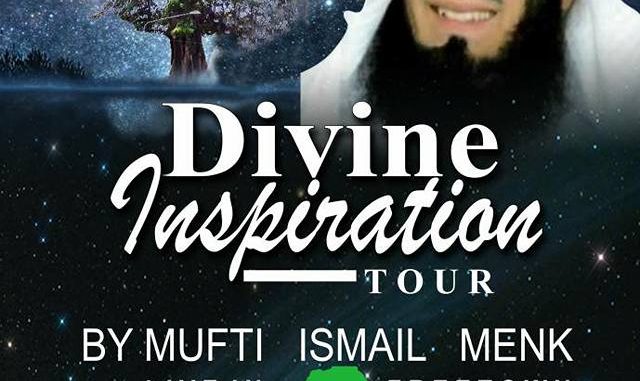 By Alhaji M.B. Jalloh, Information Attaché, Saudi Arabia
 Dr. Mufti Ismail Mink, a leading global Islamic scholar who was named one of "The Top 500 Most Influential Muslims in the World" since 2010 is to visit Sierra Leone in the third week of September this year, Program Manager of the Foundation of Islamic Information Sierra Leone (FOISIL) discloses.
Ibrahim Talley Bah who also doubles as the President of the Sierra Leone Nationals' Union in Dubai says the Executive of his foundation had completed plans for receiving and hosting of Dr. Mufti Mink.
The erudite and internationally respected Mufti, Bah said, will spend three days in Freetown giving public lectures and sermons at the Siaka Steven Stadium in the west end of Freetown and the Gadafi Mosque located in Rokupa in the densely populated East End of the capital on the theme : "Divine Inspiration".
"Religious leaders, senior government functionaries, top businessmen, the youths and people from all works of life are expected to attend," Bah concluded.
Meanwhile, Dr. Mufti Menk has in a video, that has gone viral, sent condolence message to the people of Sierra Leone following last Monday's flooding and landslide that killed hundreds and displaced many more. He prayed for those who lost their lives and the survivors.
Since its establishment in 2013, FOISIL is well known in Sierra Leone for its advancement of Islamic faith all over the country, organizing Quranic Memorization, supporting and the people maintaining Islamic schools for the education and discipline of Sierra Leonean children, amongst others.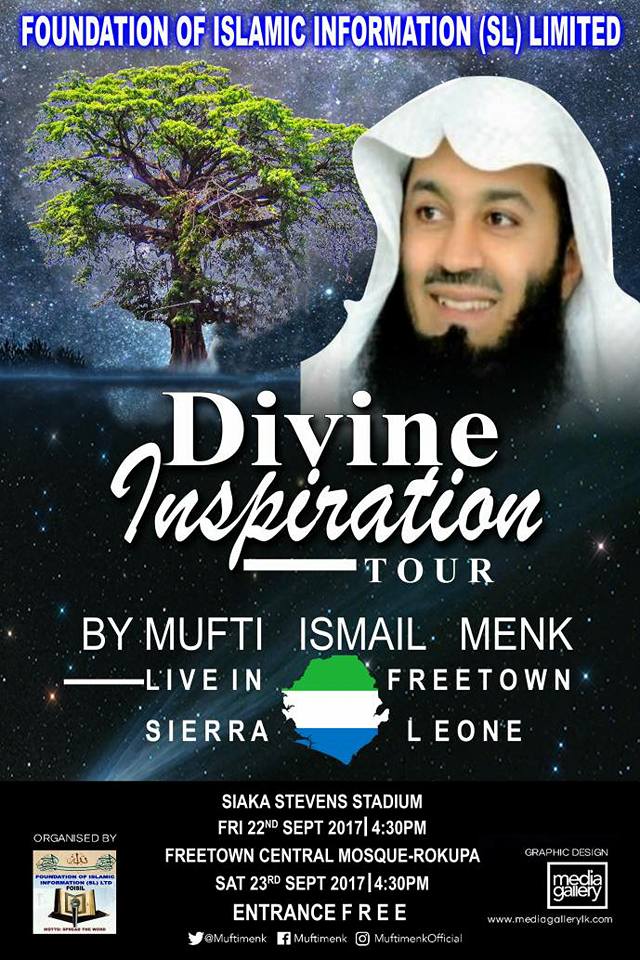 Who is Dr. Mufti Mink?
Born and raised in the South African nation of Zimbabwe, he studied Sharia in Medina and holds a Doctorate of Social Guidance from Alders gate University in Philippines.
He has millions of followers across his social media platforms. Mufti Mink's personable style and down to earth approach has made him one of the most sought after scholars in our time. He has endeared himself to people with his much loved lecture series, a Mufti Mink trademark.
He travels the world spreading a simple but profound message: "Do good, help others while preparing for the Hereafter". He is active in the international arena and is a strong proponent of peace and justice, speaking up against all forms of terrorism.