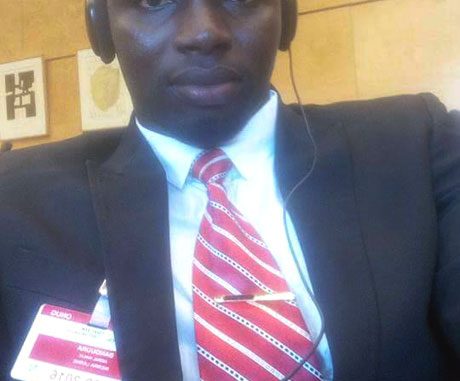 By Abu Bakarr I. Kamara
May 26, 2017, 17:04
25 years old Abdul Malik Bangura, the youngest newspaper editor in West Africa who edits Sierra Leone's most widely read newspaper, Awareness Times, will be flying out of the country today to participate in an international workshop sponsored by the World Bank scheduled for Dar es Salaam, Tanzania, on May 29-June 3, 2017.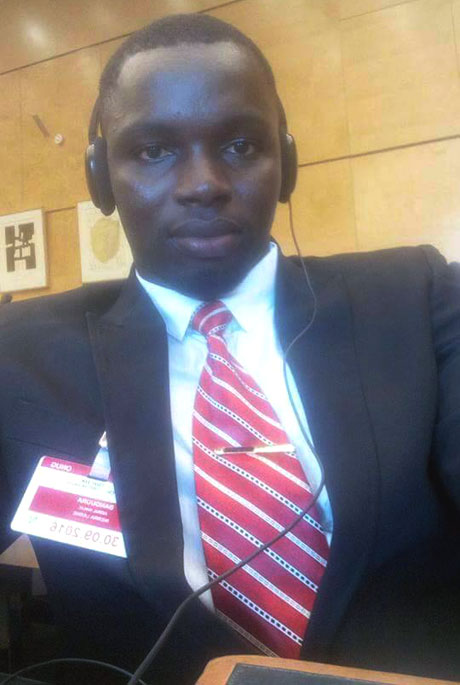 According to Africa Media Initiative (AMI) invitation letter addressed to Abdul Malik, "the 6 days workshop will have some of the best journalism minds on the continent of Africa who will gather to develop a critical mass of skilled reporters specialized in covering urbanization issues and who belongs to a professional network and continental community of practice."
Youngest Newspaper Editor in Sierra Leone, Abdul Malik Bangura
Mr. Abdul Malik Bangura, who was identified through a competitive process, was directly contacted by the organizers, AMI, for his outstanding contribution in Sierra Leone's media. He has also been asked by the AMI to present a report on the effect of urbanisation on the upcoming Presidential Elections slated for next year March 2018. This report would be discussed by some of his colleague journalists from all five corners of Africa.
Speaking to this writer last night, during a cheerful short interview, Mr. Bangura said: "I feel very determined and prepared to represent my country at the international scene." He added: "I thank God for giving me the opportunity to showcase my talent, and to make a meaningful impact in Africa journalism. All my life, I wish to see an Africa where the actual story is told the way it happens. I hope with new breeds like us, we would create a platform for which Africa could be seen as a society of great potentials and not one that is scrambling for human resource."
Editor Malik further stated that Africa is grossly under reported.  He said that going out there to tell Africa's story is one that he has ever wanted to specialize in."We are all hearing about humanitarian crisis in South Sudan, Darfur Region of Sudan and the Central Africa Republic. We also hear about human rights violations in DR Congo and Boku Haram atrocities in Northern Nigeria; but the horrific spate of these sufferings are not told with the amount of seriousness it deserves."
He concluded, "I feel very proud with the amount of support given to me by my mum, Hon. Dr. Sylvia Blyden, my family, my editorial team and my friends. God bless them, and I promise to let Africa know that Sierra Leone can stand out there and contribute to the burning issues affecting our continent."