The famed Sierra Leonean poet, playwright and novelist, Yulisa Amadu Maddy died yesterday in Atlanta, Georgia. He was 78 years old.
Here is the life sketch of Yulisa Maddy as portrayed by Wikipedia :
Maddy was born in Freetown, Sierra Leone, where he grew up and was educated (attending St Edward's Secondary School)[2] until the age of 22. In 1958 he travelled to France and then Britain.[3]Maddy trained at the Rose Bruford College of Speech and Drama in the UK, and started broadcasting in Britain and Denmark, writing and producing radio plays. He was Director of Drama at theKeskidee Centre in London.[4] Maddy's early plays, initially produced on the BBC African Service, were published as Obasai and Other Plays (1968).[4] In the mid-1960s he lived in Denmark, where a book of his poetry, Ny afrikansk prosa, was published (1969).
On his return to Sierra Leone in 1968 he became head of drama on Radio Sierra Leone.[4] He is founder-director of the theatre company Gbakanda Afrikan Tiata, founded 1969 in Freetown.[1] He subsequently worked in Zambia, where he directed the national dance troupe and trained them for the Montreal World's Fair in 1970. He has also taught drama in Nigeria, at the University of Ibadan and the University of Ilorin,[4] and in the United States.
His first novel, No Past, No Present, No Future, explored the dynamics of a group of three friends, (including, controversially, at the time, one gay man), growing up in colonial West Africa and their physical, psychological and emotional journeys to Europe. It was published in 1973, to great acclaim in the Heinemann African Writers Series, and he has writing has continued to develop. His writing, which is often challenging and confrontational, has been broadcast by the BBC and published internationally. However the uncompromising honesty of his writing, particularly in his views on the social and political inequalities in Africa, led to his political imprisonment in Sierra Leone. Upon his release, he was forced to leave the country and become a political exile.
Recently Yulisa Amadu Pat Maddy has been able to return to Sierra Leone to continue his academic research of exploring and developing Sierra Leone's cultural heritage; providing inspiration and opportunities to a new generation of artists and performers; and continuing to give a "voice to the voiceless" through the work of his Gbakanda Foundation.
He received a Sierra Leone National Arts Festival Award in 1973, a Gulbenkian Grant from the Calouste Gulbenkian Foundation in 1978, and in 1979 an Edinburgh Festival Award.[5] He has also received the distinction of being commemorated in a special stained-glass window of the Pride Library in Canada, as one of 135 writers, including William Shakespeare, Federico Garcia Lorca, W. H. Auden and others who have been acknowledged for their outstanding contribution to literature.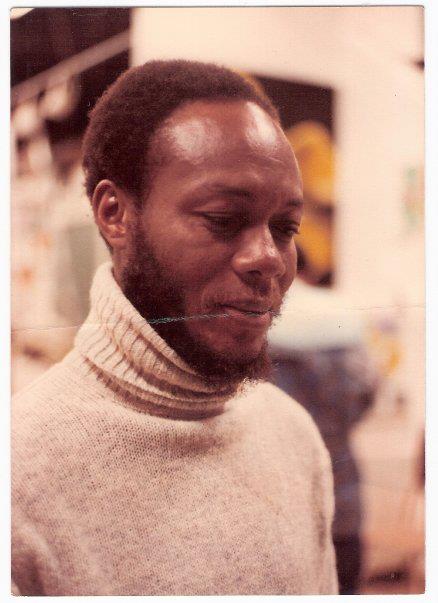 © 2014, COCORIOKO. All rights reserved. – Discuss this and other related articles on the Salone Forum