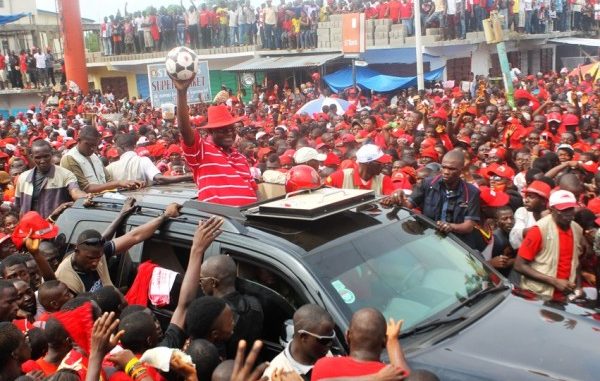 By Cocorioko Reporters
The ruling All People's Congress ( APC ) , under the sagacious leadership of President Ernest Bai Koroma, has once again demonstrated supremacy over its top rival, the Sierra Leone People's Party in bye-elections held in Sierra Leone on Saturday.
The heartwarming news for the ruling APC is that it won the elections both in its own and the traditional stronghold of the SLPP–Kailahun — which seems to portend that the dynamics have not changed in the voting landscape of the country and that the APC remains the choice of the people.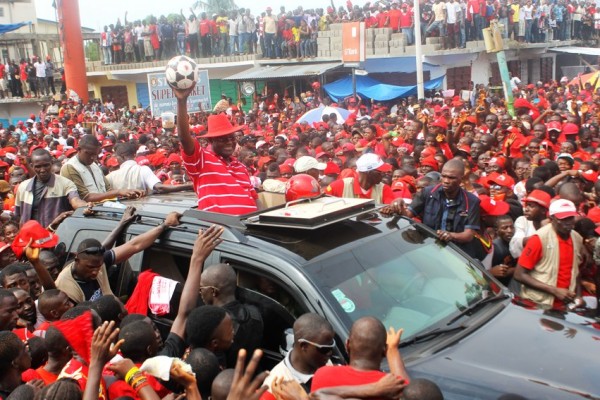 PRESIDENT KOROMA RIDING A WAVE OF POPULARITY
The win in Kailahun has stunned the opposition SLPP . The Kailahun Court Barray is their biggest and strongest stronghold and a loss there to the party to its rival, APC, is very troubling for supporters who have left in stunned silence since Saturday.
In the Western Area, FRANCIS KOWA of the APC won the Parliamentary bye-elections for Constituency 107 with 5, 482 votes against 2, 251 by the SLPP's Alhaji M. Kamara. The PMDC candidate polled only 142 votes while the ADP had 287 votes.
Also in the Western Area, the WARD 329 Council elections was won by the APC candidate with 2, 340 votes against 721 by the SLPP, 194 by the ADP, and 40 by the NDA.
In the Kailahun Council elections, the APC won the council seat while in Kenema, another SLPP stronghold, an independent candidate won and the APC came second.
The APC was expected to win even in Kono, where some opposition elements thought that the party's support had slipped after the Sam Sumana saga.
We will bring you more details.