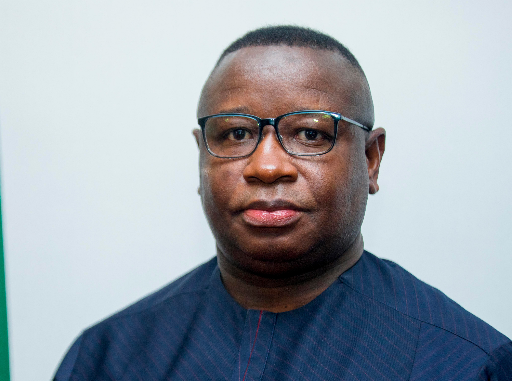 By COCORIOKO reporters
Since President Maada Bio, accompanied by his loquacious wife, Fatima, left Sierra Leone a week ago for a trip to Lebanon, tongues have been wagging all over the country and the diaspora.
The Presidential Spokesman, Yusufu Kekehtorma , in a press statement, said the President had left for a private trip to Lebanon, but many Sierra Leoneans refused to buy it and think there is more to the trip.
Angry Sierra Leoneans who had been complaining for the past two years that President Bio was wasting government money on excessive travels abroad before he was grounded by the outbreal of the Coronavirus-19 outbreak , went berserk that in the midst of the pandemic their President was airborne once again, making a foreign trip. They complained bitterly in the social media. Some doubted the reasons for the trip , especially that part of the State House Press Release that spoke about the strengthening of bilateral relations with Lebanon. Sierra Leoneans argued that Lebanon had nothing to offer Sierra Leone presently in view of the fact that Lebanon is a strife-torn, ravaged and economically-depressed nation presently.
A man who had always been dogged by rumours of his ill-health, it was not surprising when the popular Lebanese MTV station made the following report :
"Sierra Leone President will arrive in Lebanon at midnight and the Lebanese Red Cross awaits him to transfer him to AUBMC to receive coronavirus treatment".
Could the report be true ? President Bio, several months ago, was quarantined along with his family after he was said to have been exposed to the Coronavirus through a government operative. He was declared negative for the virus at the time. The Lebanese TV report was vehemently denied by government officials in the social media. Yet, since President Bio's arrival in Lebanon, nothing more had been heard about him and his wife.
Sierra Leoneans ascribed many motives to the trip, given that Lebanon is notorious for shady dealings in the Sierra Leone economy, including money-laundering , illegal smuggling of Sierra Leone's diamond and gold and being a haven for financial fraudsters .
_____________________________________________
Yusuf Keketoma Sandi, Lebanon and Sierra Leone.
By Sankara Kamara
Shortly before President Bio's departure from Sierra Leone to Lebanon, a presidential spokesman issued a statement which claimed, that "For several decades, the Government of Sierra Leone and the Government of Lebanon have maintained close cordial relations based on mutual respect and cooperation."
That statement is patently FALSE. The relationship between Sierra Leone and Lebanon is NOT based on mutual respect. Sierra Leone and Lebanon are enmeshed in a "Master-Servant relationship," in which Lebanese are the ABUSERS, while Sierra Leoneans unwillingly toil as exploited hosts. Over the past 59 years, Lebanese nationals in Sierra Leone have committed a variety of economic crimes and strains of felonies, including tax evasion, money laundering, smuggling, pillaging via multimillion-dollar contracts that produced nothing in return, and of course, ABUSING Sierra Leonean housemaids through FREE labor and sexual assaults.
Lebanese in Sierra Leone are treated like angels, while Africans in Lebanon are treated like ANIMALS. During the Lebanese civil war, which lasted from 1975 to 1990, for example, many Lebanese sought refuge in Sierra Leone, only to live in the country as irredeemably racist immigrants.
Foreign crooks tend to thrive in countries where the rule of law is weak, a factor which made Sierra Leone irresistibly attractive to racist and treasure-seeking Lebanese. It is WRONG to say that the relationship between Sierra Leone and Lebanon is based on "mutual respect."
Lebanese are so used to being disrespectful towards AFRICANS that in the year 2016, the Lebanese government mustered the effrontery to choose Sierra Leone as a dumping site for toxic waste. "Lebanese PupuGate" was so gratuitously insulting that the RACISM behind it was unsubtle. The relationship between Sierra Leone and Lebanon is not based on "mutual respect." Ours is a relationship between offensively racist Lebanese on one hand, and exploited Africans, specifically known as Sierra Leoneans. May God bless our president as he flies to chaotic Lebanon. By Sankara Kamara
_____________________________________
Short Comment
A Dangerous Pastime!!
By Sorie Fofana
Each time President Dr. Julius Maada Bio leaves this country either on official or private visit, his health becomes a subject of speculation. Rumor mongers have made it their hobby, to always speculate about the health of the President whenever he travels out of the country.
On Thursday, 27th August 2020 the Office of the Press Secretary and Presidential Spokesman at State House, issued a Press Release, stating that President Dr. Julius Maada Bio was to depart on that day on a private visit to Lebanon. According to the Press Release, "This visit will further strengthen ties between the two nations".
The following day, a screaming headline in the Standard Times Newspaper reads, "Ambulance Awaits Bio At Lebanon Airport". The impression created by this screaming headline is that, the President was seriously sick and needed to be transported to the hospital in an Ambulance.The persistent speculations or malicious predictions about the President's health seem singularly absurd. More than any other President in our country's history, President Dr. Julius Maada Bio is obviously robust and full of vigor.
He is much younger than his two previous predecessors. A former Military officer, he still carries that martial bearing and shows no sign of fatigue or obvious health anxiety. So this nonsense must stop! Wishing ill for anybody, let alone the President of a nation of over 7 million people, is extreme bad taste. For the opposition, it can only be counterproductive.The stress and strain of high office normally impacts on the health of high-profiled Politicians.
What is wrong if the President decides to do a routine medical check-up whilst in Lebanon on a private visit? Lebanon is well-known in the Middle East as the centre for medical excellence.This Government has become a victim of transparency. Everything they do is out in the public domain.
Because of the need to be transparent, each time the President leaves the country, his office issues a Press Release, informing the general public about the President's movements.That said, official statements about the President's movements, particularly foreign travel, should be precise and clear. There is no need for broad elaboration.
It is enough to state merely that the President has traveled on a private visit. Full stop! Everyone needs a break from the routine of work. And for the President, who is always in the public eye and always busy attending to State matters, this need cannot be overemphasized.Lessons must be learnt!
___________________
What benefits does Sierra Leone stands to gain from a poverty stricken and disaster ravaged country like Lebanon at the moment, maybe he is just going there to show solidarity for the great loss,something he could do from home, i believe he is only going there to waste task payers money, the rampant travel don begin,the man like to travel alot.
I think every leader travels if not for governance or official, can be personal in his human right. The needful is that, he stays safe, and maintains proper implementations and safeties for citizens. We need to lay off certain messages please. Every president or regime governments travels for it people and for itself as well. Being a president doesn't cease your right to your personal life, less to talk your nation.
A week in a country that has a high Covid-19 risk, a week in a country that treats our own sisters in humanely? Are we going to take part in the reconstruction of Beirut? What's the benefit of going there now if you can virtually communicate nowadays? Is Lebanon a strategic economic partner? Even if they are, corruption has destroy their economy as the factions or fiefdom aren't allowing any progress, I think the visit comes at the wrong time as we are in an economic mess currently and things are getting harder for the ordinary man. Finally, what's the quarantine rule in Sierra Leone if you arrive from a country with high infection rate.
Zayoun Ibrahim BasmaHe's going on a medical visit the Red Cross will be awaiting him arranged by a minister . My question is why go there and not some european country ?. Safe journey anyways .
said private visit .how can a private visit benefit us as a nation because what ever thing come out of the visit will be private
If the visit is for any economic reasons, then i dont think Lebanon is a country to visit now, because they struggling seriously. Except if the visit is for a reason best known to H E.
I pray he comes back with an evidence to explain the rationale behind this visit… after all na we tax money dem dae use go o
Oops I forgot…
SOE SOE, norto me right for ask am for explain!