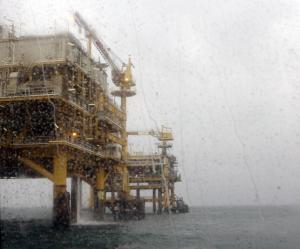 LONDON, July 11 (UPI) —African Petroleum Corp. said Friday it would acquire new data that would help verify promising reserve prospects off the coast of Sierra Leone.The company, which has a strong focus on West Africa, said it was acquiring more seismic data to get a better understanding of the reserve potential off the coast of Sierra Leone.
Chief Executive Officer Stuart Lake said existing data has already identified a number of promising prospects offshore.
"The acquisition of 3D seismic data over the block will de-risk this acreage further and meet our contractual obligations," he said in a statement.
Sierra Leone is considered frontier territory, with little oil production of its own.
Investors have said West African territory could potentially mirror oil development in Brazil, which is estimated to hold as much of 50 billion barrels of oil off its coast.
African Petroleum was awarded the rights to explore off the coast of Sierra Leone in 2010 and 2012.
Both areas are in the early exploration phase. The company said it estimates offshore reserves of at least 434 million barrels.
Read more: http://www.upi.com/Business_News/Energy-Resources/2014/07/11/Oil-hopes-high-for-Sierra-Leone/7681405083607/#ixzz37DRfW5zw