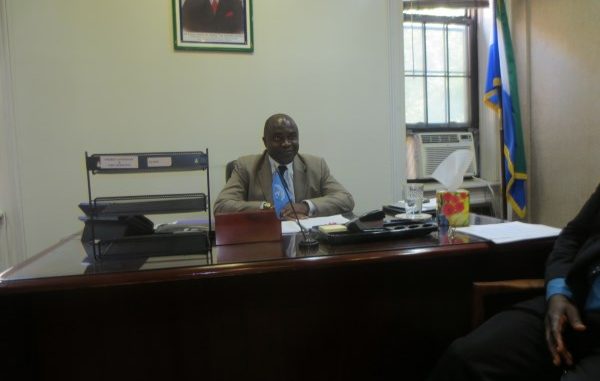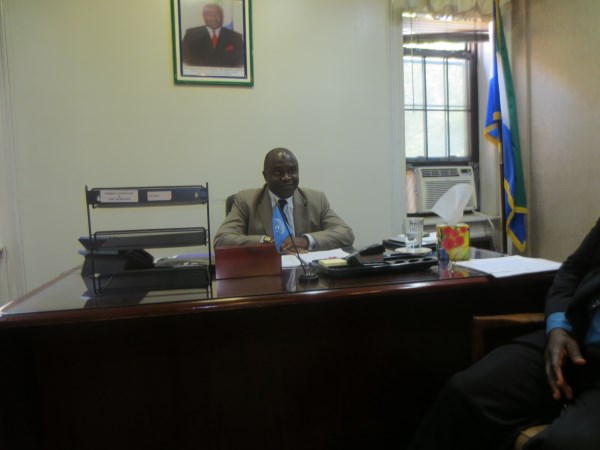 H.E. VANDY MINAH : FIRST DAY IN OFFICE
The new Permanent Representative of Sierra Leone to the United Nations, Ambassador Vandy Chidi Minah, has assumed office. Mr. Minah arrived in New York on Tuesday September 10 and had his first day in office today.
Mr. Minah replaces Ambassador Shekou Toure , who was recalled early this year following a cabinet and diplomatic reshuffle by President Ernest Bai Koroma.
Before his appointment, Mr. Minah served as Minister of Transport and Aviation . He has also served as  Deputy Minister of Foreign Affairs.
Ambassador Minah was today introduced to the diplomatic and local staff of the Mission by the Minister Counselor/Head of Chancery , Mr. Alhusine Sesay in a meeting where the new P.R.  spelt out his expectations . WE WILL BRING YOU THE FULL REPORT TOMORROW