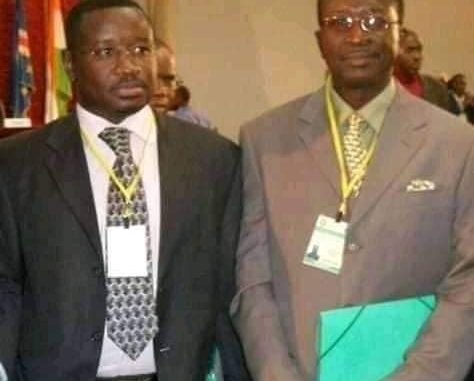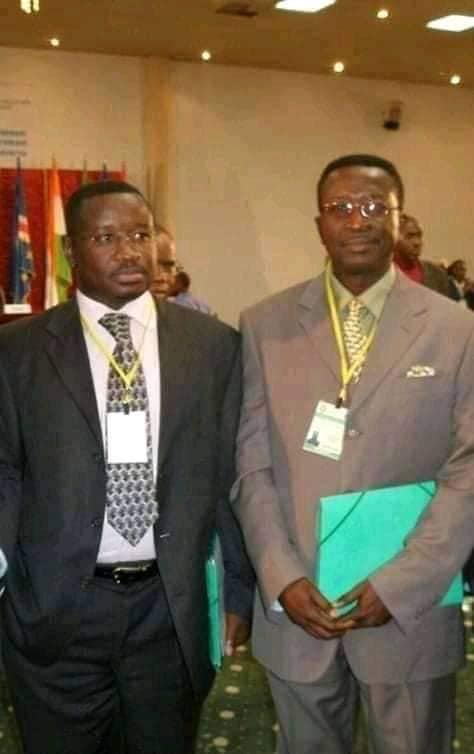 Dr. Prince Alex Harding one of the main Paopa political strategist in the SLPP, who contributed immensely towards the political success of Maada Bio has been fired, and the only reason why he was let off the hook was the fact that he tasted forbidden fruit said to be owned by the Papay(if you know what I mean). That is none of my business, however. Not everyone can be easily fooled these days. It seemed like both the President and members of his party are insensitive to the incident that happened in Bo, watching that rookie Songa disrespecting their Chairman and Leader, which also happens to be the first gentleman of the SLPP, such behaviors has been viewed as a scorn towards the office of the Chairman and Leader, and there has been conflicting stories and reports of it, since that event in Bo which most people believe has caused Dr. Prince Harding to lose his job, because the president think Dr. Prince Harding is a hard-knock to crack for their chairmanship position.
We all know that Prezo Bio has its hands tied behind its back, otherwise he would have
never used an inexperienced political novice in the name of Bartilo Songa to launched an attack on the SLPP Chairman and Leader for merely standing towards the true values of the SLPP and make it known to everyone that he is not a Chairman only for the Paopa fraction in the SLPP, but he is the Chairman and Leader for the general membership of SLPP — and for that reason he is running for a re-election, which Prezo Bio deemed as an affront in challenging his choice for the Chairman and leader position this time around. The fact that Bartillo still believes he is untouchable and a blue eye boy of Prezo, cuz he has been sent by 'papay' to carry the dirty work for him, cuz [he] Bartillo knew he lacks the competence and does not have the political mettle in going through the political murky waters in leading the SLPP to victory in any elections in Sierra Leone — but it's a political assignment for Prezo in handing himself the position of Chairman and Leader of the SLPP. But that will be another constitutional battle, cuz the SLPP is bigger than the Paopa fraction in governance.
Political Novice Bartillo Songa should not be doing things that can only add insult to injury, if he does not have the full backing from the powers that be. An Inexperienced Bartillo knows fully well the implications of his actions, but dares to challenge whatever may come out of it. But why do you think Bartillo is doing this? I bet you, knowing prezo bio as a man with snake antics he doesn't have friends, he will bite and betray his friends to seek his own selfish agendas going, he only cares about himself. Previous Chairmen and Leaders like John Oponjo Benjamin, and Chief Sumanoh Kapen has suffered such similar fate and embarrassment from Prezo Bio's snake amusing behavior that he [President Bio] has launched against Dr. Prince Alex Harding.
ALIMAMY ISSA KAMARA
Social media was awash with a letter from the Office of the President which seemed to indicate that Dr. Prince Alex Harding, the National Chairman & Leader of the governing Sierra Leone Peoples Party (SLPP), has been abruptly sacked by President Bio from his government position as Chairman of the Board of the state's National Telecommunications Company (NATCOM).
Dr. Harding had held the position for barely one year so Awareness Times tried to contact him last evening on the matter but to no avail. However, sources close to Dr. Prince Harding confirm that indeed he was sacked just before President Bio left for Lungi airport.
Sources say the sack was brutally felt by Harding as he was not given any opportunity to tender his resignation and maintain his public respect.
Rather, our sources say Harding had to suffer humiliation of the Minister of Information & Communication announcing to journalists – who posted the news on social media – that Harding had been "sacked".
Both Harding and the Information Minister Hon. Mohamed Rahman Swarray (aka Rado) had not been on the best of terms after a violent political brawl in Kailahun few months back left some SLPP supporters with stab wounds. That was in February 2019.
Four months later in June 2019, another fresh political brawl and bloodletting on streets of Bo City, this time between SLPP men alleged to be in favour of Harding and those alleged to want him out as Chairman and Leader, resulted in Harding and his fierce rival Jimmy Batillo Songa being subjected to Police Investigations for alleged criminal conduct.
Harding is an experienced politician who is heavily credited with the Bio presidential elections victory of 2018 that unseated a sitting APC regime. He is well respected inside the country's polity even within the opposition APC circles. The decision to subject the National Chairman & Leader of the SLPP to a criminal investigation this month had raised many eyebrows as Dr. Prince Harding was not known to have himself been physically involved in any form of violence.
With such an ominous development, when the news broke last night that he has been sacked from the lucrative position of NATCOM Chairman, many political analysts who spoke to this newspaper say they were not surprised at the turn of events though they found the humiliation of Harding to be what one person termed as "inexplicable".
Harding has meanwhile been replaced as NATCOM Chairman by one Alhaji Mohamed Fouad Sheriff of whom not much is known. The letter of appointment of Sheriff is published in this edition.
A brief profile of Harding alongside a photo of Harding and President Bio taken 11 years ago when Former President Koroma traveled with them as his guests to an ECOWAS Summit, is on below..
Brief Profile of SLPP Chair Dr. Prince Alex Harding
Dr. Prince Alex Harding is a product of Bo School and King's College London, London University where he obtained the terminal degree of Ph.D in Chemistry with bias in Petroleum.
He has served as lecturer/Tutor at his alma mater in London & Fourah Bay College, University of Sierra Leone, and worked as Executive Chemist at National Petroleum in Sierra Leone.
He has served as Minister in various Ministries namely Mines and Mineral Resources, Internal Affairs and National Security, and Transport and Communications.
At the communications ministry, he transformed the industry from Public to Private ownership and from Monopoly to Competition.. During his tenure, he created the regulatory body, National Telecommunications Commission, NATCOM. Before the inception of NATCOM, Dr. Harding successfully completed the following courses:
Telecommunications Regulatory Master class,from interconnect communications Limited, Bath, United Kingdom.
-Privatization 21st century challenges: Utilities, Regulation and Private Finance of infrastructure. A senior- Level training programme offered by Adam Smith Institute, London.
Certificate of Attendance where he fully participated in the five-day commonwealth seminar on the world Radio conference in spectrum Management, held in London, United kingdom.
In addition, he attended a series of high-profile international conferences across the globe sponsored by International Telecommunications Union,ITU. Before the birth of NATCOM, Dr.Harding successfully regulated the telecoms industry for several years with resounding success on affordability, choice and efficiency.
Dr. Harding has served as Member of National Defence Council and Chairman of the then National Power Authority.
On the political Front, he has served the SLPP as National Secretary-General, where he led a team to win two Presidential/Parliamentary elections (1996 and 2002) and the local elections (2004) when 16 local councils out of 19 were controlled by the SLPP.
He has also acted as Deputy National Chairman and leader and is the current National Chairman and leader of the SLPP under whose Leadership the SLPP has taken the reins of power with Rtd. Brig. Julius Maada Bio emerging as President of Sierra Leone.