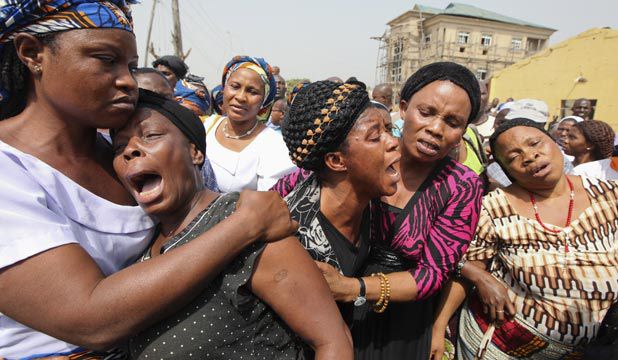 By Ibrahim Kargbo :
1n 1992, Salami Coker was working at the Sierra Leone Ports Authority as an Administrative Manager. He wrote and directed plays for Theatres but his acting roles were always exceptional. His professional and academic peers were the late Adewole John, Professor Amadu Pat Mahdi. Salami presented several programmes both on the Radio and Television in Freetown. He traveled to Kenya, Nigeria, Ghana and The Gambia. He was a practicing Muslim. The Imam at the Mosque he prayed was the late Alhaji Nassir. Salami was a staunch Muslim and believed in God.
He recognised and promoted the cultures of Sierra Leone. He was a member of the Ojeh Society, Hunting Society and other social organizations. Salami was a socialite, a debater, athlete, and a weight lifter. He attended traditional functions in his community. He was a fund raiser for many organizations and sponsored numerous community events.
The Days before Salami Coker Died
Salami Coker was a great socialite. He believed deeply in our culture. Even in the way he would entertain himself. Hence, he was a regular in a palm wine tapper – "from God to man"; unalloyed nature's wine – spot close to Waterloo, in the far east of Freetown.After being the founding Director of Culture in the newly established Ministry of Culture and Tourism in 1972, Salami Coker was PRO in the highly successful fishing company, Sierra Fisheries, owned by Sierra Leone's richest man then, Jamil Sahid Mohamed.He had gone to the palm wine spot one evening, not only to take a few cups, but, also to purchase palm wine for a moonlight picnic he was organizing for the staff at Sierra Fisheries. His partner was a lady friend, who was about six months pregnant.Also at the spot was Assistant Superintendent of Police Sieh Mansaray, who was O.C. (Officer-in-Charge) for the Kissy Police Station. He had gone to spend time with a few friends at the popular spot, while awaiting his vehicle to be repaired and returned to him at the spot.Rumour had it that it was the father of one of the senior brass of the NPRC, Komba, who drove by and saw a crowd of people, clearly in revelry, but, alerted his son that a coup was being planned against the NPRC.The NPRC 'boys' then ordered a raid of the palm wine spot – every single person was arrested. This included many of the palm wine tappers, traditionally of the Limba ethnic group; and other buyers who had simply gone there to have a drink of fresh palm wine.They crowd of people arrested were locked up in the maximum security prison of Pademba Road. Salami Coker was locked in Howard Block in the prison.On his last day, he had joined a group of prisoners to watch a football match inside the prison walls. The onlookers and players included high level political prisoners who had been detained almost immediately the NPRC took power in April of 1992 – this included the former Inspector General of Police, the famous Bambay Kamara.
Salami Coker and others were sure they were going to be arrested – and still felt that way about two days after they had been arrested and were watching the football match. After all, they had simply been arrested while buying palm wine at a very popular spot in the Freetown peninsular.
Then, in the middle of the football match, a prison warder read out a list which included the names of Salami Coker and Bambay Kamara. The pregnant lady who had accompanied Salami Coker to the palm wine spot was not on the field. They went to her female block and got her out.
Reliable information was that they were all put in a 'black maria' van and taken to No. 2 River – and shot dead, at point blank range. After the murder, reports informed me, the media was used to manipulate information.
Bunting Davies, publisher of Shaft newspaper, and I.B. Kargbo, publisher of New Citizen newspaper, were among journalists summoned to the office of the man acting as PRO for the NPRC, Karefa-Kargbo, and informed that there had been a coup attempt, and it had been aborted.
At the Civil Liberties Office in Glasgow, there was a huge portrait of Salami Coker with the words, "Sierra Leonean Journalist/Dramatist Killed by Military Junta". When other civilian detainees also detained at Pademba Road heard of the killing – including Salia Jusu Sheriff, a veteran SLPP politician; J.B. Dauda, APC Vice President at one time – they almost went out of their rockers in sheer fear, as they awaited their certain execution.
Maada Bio was Principal Liaison Officer during the period of the extra judicial killing, and that position meant he had about three ministries under his control.
There is reliable information that a couple of years ago, the Homeland Security Department in the United States had sent in agents to Sierra Leone to get reliable, and updated, information on what happened when Salami Coker met the fate of that state-sponsored murder. The issue is not going to die.
One of them asked where were the coup plotters. And Karefa-Kargbo said laconically, "They have been killed". Later, the government of the United Kingdom facilitated the travel of I.B. Kargbo, as an independent journalist, to the UK to explain, credibly, the circumstances that had led to the killing of the 29 people on a beach – and, especially to know whether they had been tried. I.B. Kargbo spoke the truth to the British: there had been no trial of the 29 people executed by the NPRC.