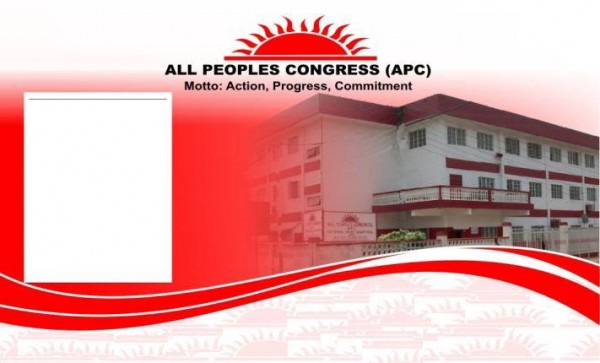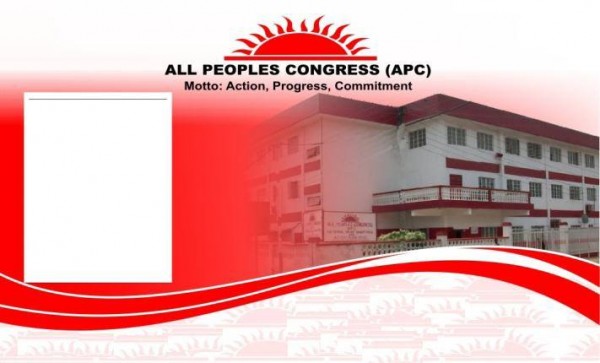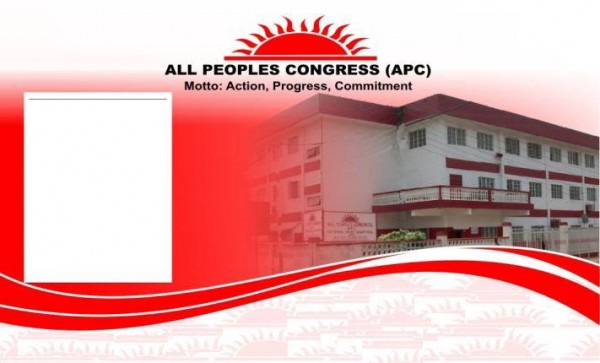 AWARD OF THE APC SYMBOL FOR MEMBERS OF PARLIAMENT FOR THE 2018 ELECTIONS*
The All Peoples Congress (APC) Party wishes to invite Regional and District Executives, Members of Parliament , Aspirants, Symbol Award Assessment Team Leaders and other Party key stakeholders to a very important meeting with the Party Leadership at State Lodge Hill Station tomorrow TUESDAY 9TH JANUARY at 10:00am.
ALL ATTENDEES MUST ASSEMBLE AT THE APC PARTY HEADQUARTERS , BROOKFIELDS AT 9AM .
Busses will be available at the APC Headquarters to convey all aspirants to the State Lodge where symbols will be awarded by the National Advisory Committee (NAC) of the Party.
Aspirants are encouraged to bring along copies of their application brochure for ease of identification.
Regards!
Signed:
Amb. Alhaji Osman FodayYansaneh
National Secretary General – APC
Issued Monday 8th January , 2018