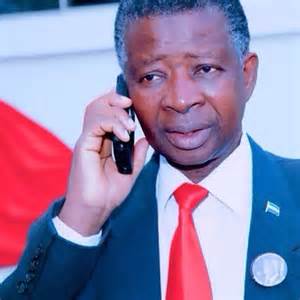 A Fifteen-man delegation from the Communist Party of the People's Republic of China(CPC) has on Monday afternoon arrived in the Freetown International Airport.
The visit, according to the Chinese Embassy in Freetown is reciprocating the early visit made by the ruling All Peoples Congress(APC) to China not too long ago. Formally welcoming the delegation in audience with President Dr. Ernest Bai Koroma, Chairman and Leader of the APC, the APC last evening hosted a dinner at the Bintumani Hotel in Freetown where they toasted to the health of the visitors, both political parties and both countries.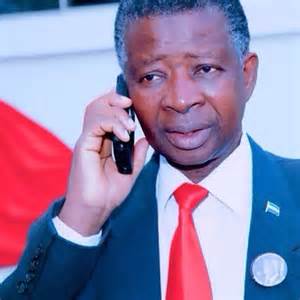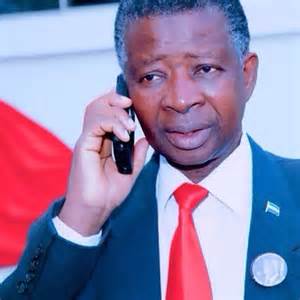 National Secretary General Ambassador Osman Foday Yansaneh said the APC is proud of the bilateral ties between both the Communist Party of China and the APC. Both parties, he noted shared common ideals to seek the needs and aspirations of the common man and woman in the street.
Ambassador Yansaneh said both parties believe in providing unfettered access to the resources of both countries to their common man and woman and bridged the gap between the rich and poor. He acknowledged the tremendous contribution of China to the socioeconomic development of the country making reference to agriculture,infrastructure, health, among others. The APC Scribe expressed appreciation to China while acknowledging the lead role they took in the country's response against Ebola.
Head of the 15-Man Chinese delegation is led by the Vice Chairman of the National Committee of the Chinese People's Political Consultative Conference, Wang Jiarui. In his statement, he described Sierra Leone and the APC as their heart-to-heart friends. He hailed the leadership of the country for coming up strong against huge trails and tribulations despite the fact that the country is very small. He said they cautiously visited Sierra Leone among other nations because the leader of China Xi Jin Ping attached importance to the country.
The Leader of China,whom is the Secretary General of the Communist Party of China, he added, admires the government's Agenda for Prosperity concept. He said it is admirable that the country despite the Ebola outbreak was able to grow by 4%. This he noted, is a demonstration of the reality that the leadership of the country is strong. He said the country should remained focused as any ambitious person should not listen to what people say. Mr. Wang rounded up by saying their 20 hours flight was long and tiresome with some technical difficulties but that thankfully the hospitality from their host on their arrival in the country had wiped all their constraints.
The visit continues today with a meeting with President Koroma and the APC Executive at State House. They will also visit the APC office today afternoon. ©® Gunther Adikali Bai Daramy