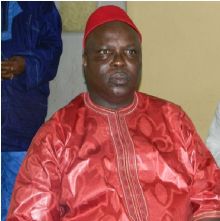 The Minister of Transport and Aviation, Hon. Leonard Balogun Koroma has just called me to give the correct details of the tragic boat accident in Sierra Leone today.
The minister said that the accident happened at Tagrin this evening when a PAN-PAN BOAT was rammed into by an African Minerals speedboat, just a few knots from the landing pad. Hon. Logus Koroma, in his desire to correct any misleading report that may be carried on the social media , disclosed that as of the moment he was talking to me at 1: 15 am (GMT ), 5 PEOPLE have been confirmed dead and 4 unaccounted for.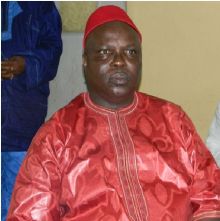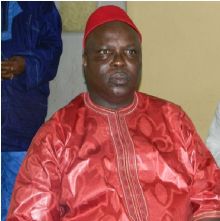 The minister went on : " I am just from there with the General Manager of Ports Authority and the Executive Director of the Sierra Leone Maritime Authority. While I was there, 42 people had been rescued and taken to the Ports Authority Clinic , out of whom 30 have been moved to Connaught Hospital , where they are receiving emergency treatment . Those are the details as of 1 :15 am as I am speaking to you . The details might change " .
The minister further stated that the accident took place so close to the jetty that some of the passengers on the boat had already started removing their life jackets. According to the Minister, a last rescue effort has gone out tonight.
Mr. Logus Koroma is one minister that should be highly commended for being very proactive , hands-on and transparent , keeping the media always fully abreast with any event happening under his watch.
THE MINISTER WILL PROVIDE MORE DETAILS TOMORROW.