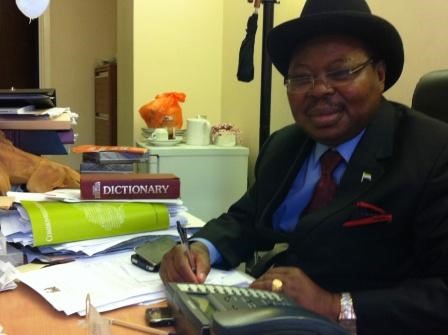 Sierra Leone's Deputy High Commissioner to the United Kingdom His Excellency Tamba Mansa Ngegba, will this week be among participants for a research event taking place at the Chatham House Royal Institute of International Affairs, St. James Square, South West London
Organised by Chatham House, the programme – Governing for Infrastructure Delivery in Sub-Saharan Africa: Overcoming Challenges to Create Enabling Environments – is supported by the British Foreign and Commonwealth Office.
The conference will provide a forum for policy-makers, investors, industry representatives, civil society actors and other experts to discuss measures to address the critical challenges to reducing Africa's infrastructure deficit.
The conference will place particular emphasis on local business perspectives on infrastructure delivery and the importance of local capacity for sustainable development, in the context of international finance and standards, and engagements and perspectives of foreign firms and donors.
The three-day event will also discuss on the topic: 'Challenges of Modernizing Election Processes: The Nigerian Experience' with several speakers from both Nigeria and the United Kingdom.
They include: Hon. Armando Manuel, Minister of Finance, Republic of Angola,
Hon. Rashid Pelpuo, Minister of State at the Office of the President in Charge of Private Sector Development and Public Private Partnership, Republic of Ghana,
James Duddridge MP, UK Minister for Africa, House of Commons
Jay Ireland, Chief Executive Officer, GE Africa and Lambaji Madai, Executive Councillor, Tanzania Freight Forwarders Association.
Others include: Dr. Jill Wells, Senior Policy Adviser, Engineers Against Poverty,
Shem Simuyemba, Division Manager, NEPAD Infrastructure Project Preparations Facility (NEPAD-IPPF), Regional Integration and Trade Department, African Development Bank, Rev. Nana Kofi Ntiamoah Ahenkorah, Managing Director, Beta Construction Engineers Ltd, Ghana, Alaa Alessa, Chief Investment Officer, Endeavor Energy and Magdalene Apenteng, Director, Financial Services Division, Ministry of Finance, Ghana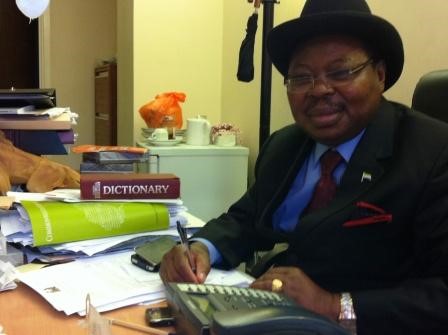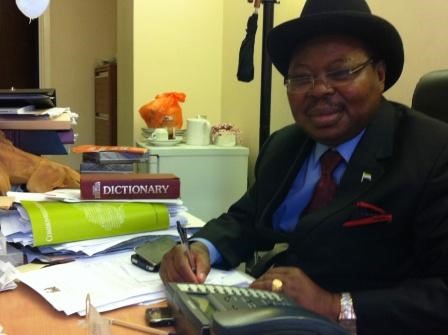 Nigeria's 2015 national elections, which took place in a fraught political environment, highlighted the importance of strengthened institutions, leadership, cooperation and good communication to cementing democratic progress in both Africa's most populous country and the continent in general.
At this event, Professor Attahiru Jega will reflect on his experiences as chair of Nigeria's Independent National Electoral Commission and will discuss the lessons that can be learnt for a pivotal election year across sub-Saharan Africa.
"I am delighted to be part of this noble gathering and share the Sierra Leone experience," said the Sierra Leonean Diplomat.