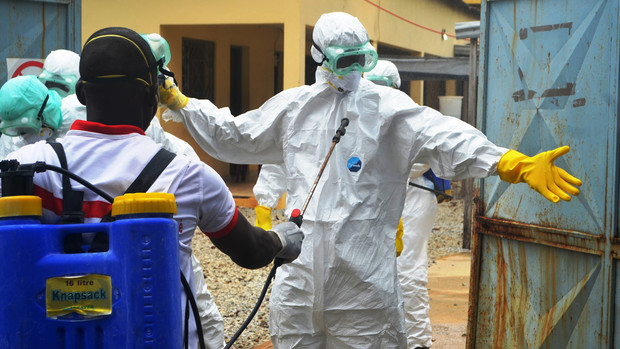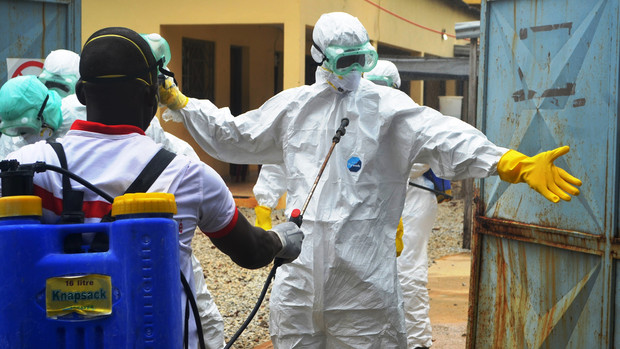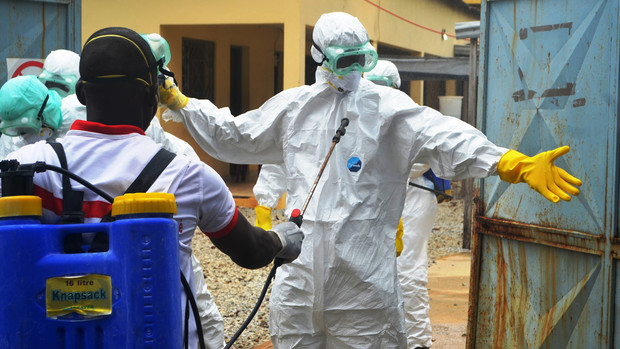 EBOLA OUTBREAK UPDATES—October 8, 2014
Total Survived and Released Patients  =  538
New Confirmed cases  = 93 out of 209 samples tested, as follows:
Kailahun = 1, Kenema = 0, Kono = 1
Bombali = 25, Kambia = 1, Koinadugu = 0, Port Loko =2, Tonkolili = 14
Bo = 1, Bonthe = 0, Moyamba = 1, Pujehun = 0
Western Area = 47
Cumulative confirmed cases = 2,596 as follows:
Kailahun = 533, Kenema = 431, Kono =26
Bombali = 333, Kambia = 22, Koinadugu =0, Port Loko = 350, Tonkolili = 114
Bo = 118, Bonthe = 1, Moyamba = 69, Pujehun = 24
Western Area = 575
Total cumulative confirmed death is 708
Probable cases = 37
Probable deaths = 142
Suspected cases = 315
Suspected deaths = 35
IMPORTANT NOTE!
Koinadugu still remains the only district that has not registered confirmed cases of Ebola in Sierra Leone
165 Cuban Medical Brigade comprising 63 doctors and 102 nurses was this morning formally received by the Minister of Health and Sanitation Dr Abu Bakar Fofana in a ceremony held at the Miatta Conference Hall in Freetown, Sierra Leone. Also at the Ceremony were the Deputy Minister of Health and Sanitation 1, Mr Foday Sawi, Chief Medical Officer, Dr Brima Kargbo; the Deputy Minister of Foreign Affairs and International Cooperation of Sierra Leone, Mrs Ebun Strasser-King and the Publicity and Outreach Coordinator in the Office of the Government Spokesman, Mr Abdulai Bayraytay from the Government of Sierra Leone and the Ambassadors of China, Cuba and Ghana from the Diplomatic Community. The Ambassador and leaders of the medical brigade paid a courtesy call on the President Ernest Bai Koroma at State House after the ceremony. The Cuban medical personnel will be deployed at the Western Area and Port Loko district, according to the Chief Medical Officer
IMPORTANT NOTE
Ebola Emergency Account Details:
Account Number (Leones): 003001118285030109
Account Number (USD): 003001014138030145
 All Cash Donations are deposited at the Ebola Emergency Account managed by the EOC, and kind donations (Medicines, Equipment, Supplies, etc.) are held at the Government Medical logistics stores, Freetown, by the Ebola Logistics team, for processing, storage and equitable distribution as required throughout the country.
Ebola Virus Disease Situation Report
ISSUED BY:
The Ministry of Health and Sanitation
v   For more information, please contact:
District level:    District Health Management Team
National level:  Directorate of Disease Prevention and Control,
                          E.mail: dpcsurveillance@gmail.com
                          Website: www.health.gov.sl
                          Mobile: 117 (Toll free)
.