STATEMENT BY THE HON. VICE PRESIDENT, VICTOR BOCKARIE FOH ON BEHALF OF
H.E. DR ERNEST BAI KOROMA
AT THE COMMISSIONING OF SIERRA QUEEN FERRY
AT LAGOONDA COMPLEX
ABERDEEN
THURSDAY 11 JUNE 2015
Today marks yet another major step towards the development of our maritime transport. This new vessel is a welcome addition to my government's effort to improve transportation especially at sea and on land. It comes at a time when our transport ministry is working assiduously to address the challenges of public transport. About 100 buses would soon be available to serve our school children, businessmen and women and other travelers across the country.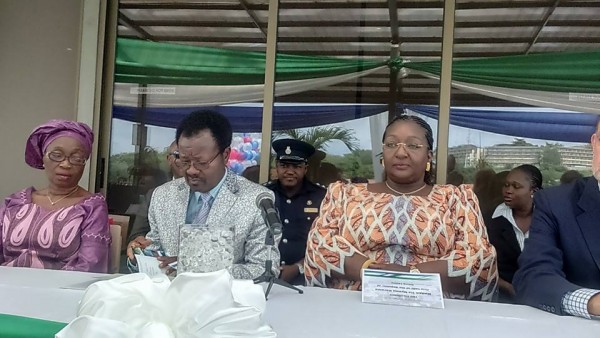 My Government's principal focus in the transport sector is to create a reliable, safe, effective and affordable transfer service from Freetown to the international airport town of Lungi and other parts of Sierra Leone. To demonstrate such commitment, my Government has constructed terminals and jetties at Government Wharf, Kissy and Targrin where Sovereign Ferries will be operating from. We have also completed the road through Port Loko as another route to link our international airport and its surrounding communities to the rest of the country. At the same time, my Minister of Transport and Aviation has been occupied with the task of getting international flights to resume operations in the country.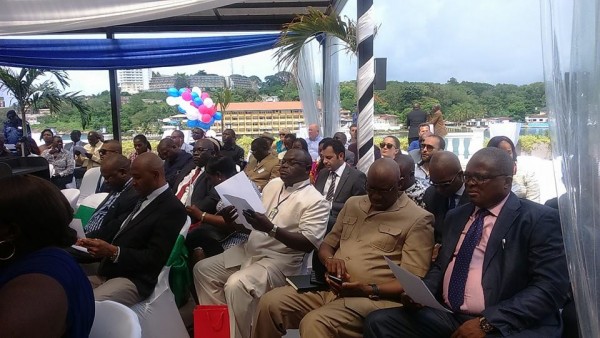 Government cannot address all these development challenges without the effective involvement of the private sector. This is why I therefore wish to acknowledge and express my appreciation to the Westminster Group for their continued investment in the country, especially with this intervention in sea transport. In this trying moment, when our country is still grappling with the Ebola outbreak, the ferry could not have come at a better time. Sierra Leoneans who largely rely on the sea route from Freetown to Lungi now have a reliable alternative to the already overburdened ferries and greater safety is now assured with this new addition.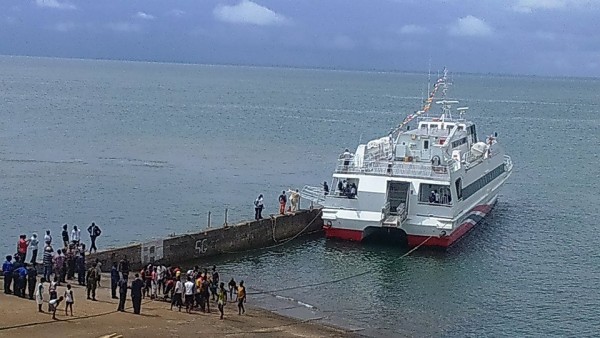 It is my expectation that the professional services that will be provided will not only drastically reduce transfer time from the airport but it will also set the safety standards that my Government is aiming to achieve with respect to the Lungi/Freetown transfer service. These efforts are in tune with our aspirations in the Agenda for Prosperity and we hope this service will serve as an example of investments that align with our country's development agenda.
As we enter the Post-Ebola Recovery Phase, let me once again implore our development partners and the private sector to participate in boosting my government's efforts in returning the country to normal life.
Let me reiterate that my government considers sea transport, especially to and from the airport town of Lungi very crucial in complementing air and land transportation and enhancing the livelihood of Sierra Leoneans. Therefore I would urge the crew not to compromise safety regulations, not even in the face of an emergency, as safety itself is an emergency regulation. The ferry should be a model for sea transport in terms of its quality of comfort and safety and customer service.
Let me once again commend the Westminster Group and Sovereign Ferries for this intervention. I wish them luck in this new operation.
It is now my singular honour to commission the SIERRA QUEEN ferry.
I thank you all for your attention. Long live the people of Sierra Leone