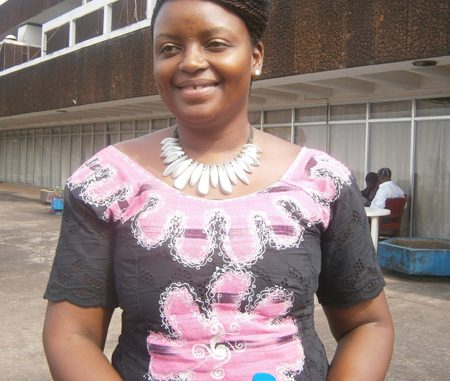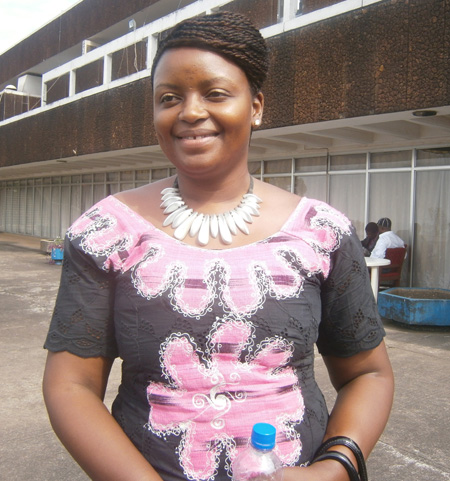 MINISTER OF STATE, FOREIGN AFFAIRS, ISATA KABIA : SHE WAS ALSO APPOINTED TEMPORARILY ACTING MINISTER OF SOCIAL WELFARE TO ENABLE HER TO HEAD THIS DELEGATION.
A very strong Sierra Leone delegation , consisting of politicians, parliamentarians, civil society activists , media, women's and children's groups, will be storming the UN next week to represent the country at the sixtieth session of the Commission on the Status of Women ( CSW ) to be held in New York from March 14 to 24, 2016.
The Session will be attended by representatives of Member States, UN entities, and ECOSOC-accredited non-governmental organizations (NGOs) from all regions of the world .
Two themes will guide this year's session . The Priority theme will be "Women's empowerment and its link to sustainable development", while the Review theme will be "The elimination and prevention of all forms of violence against women and girls (agreed conclusions from the fifty-seventh session)".
The Minister of State (2), Ministry of Foreign Affairs and International Cooperation, Hon. Isata Kabia, who is acting as Minister of Social Welfare, Gender and Children's Affairs, is leading the delegation as reported by COCORIOKO yesterday.
GOVERNMENT IS NOT SPONSORING ALL THE MEMBERS OF THE DELEGATION
In a discussion with COCORIOKO  this afternoon, the minister made it very clear that Government is not sponsoring all the members of the delegation. Most of the delegates will be sponsored by their organizations, agencies and groups who have sent them to attend the session. In this respect, she is not sure whether all the individuals named in the delegation will be able to come to New York for the session because many of them have already encountered problems with funding and travel visas.
Whenever there is a CSW Session at the UN,  more than half of the delegates end up not attending due to funding shortfalls and denials of visas by the U.S. Embassy in Freetown.
Because of the penchant for propaganda, other news outlets who will try to copy and paste our delegates ' list are enjoined to clarify that most of the names on the list  are being sponsored by the non-governmental organizations and groups these individuals are representing.
READ THE SIERRA LEONE GOVERNMENT INTERNATIONAL MEDIA NETWORK FACEBOOK WEBSITE AND THE PERMANENT MISSION OF SIERRA LEONE TO THE UN FACEBOOK WEBSITE , AS WELL AS COCORIOKO, FOR ALL THE DETAILS ON THE CSW SESSION AS IT STARTS UNFOLDING NEXT MONDAY.