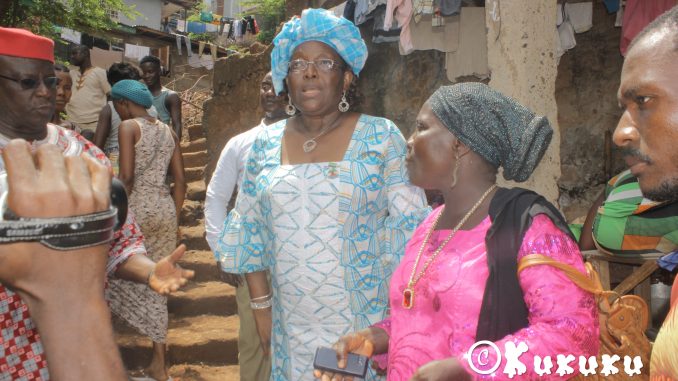 By Bockarie Kukuku Musa
The Minister of Political and Public Affairs, Hon. Nanette Thomas and team has on Friday 5th May 2017 visited the floor victims in Action Community, Eastern Bomeh in Freetown.
Speaking to news men, the former Chairlady of the Bomeh community, Madam Isatu Koroma told the visiting delegation from the Ministry that she has been living in the community for over the past 25 years and there was no such happenings in the community. She furthered went on to explain that, during the first flooding last year, they experienced excessive amount of water but due to the construction of some narrow culverts by some contractors from the Works Ministry, this hasn't provided a way for the water to find its way.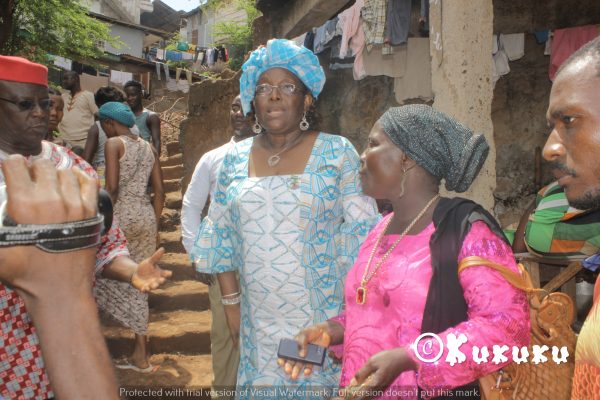 She expressed dissatisfaction on the distribution of the lands that were allocated for the relocation exercise of flood victims during last year's flooding and called on the government through the Ministry of Works Housing and Infrastructure to clear the site before another disaster occurs.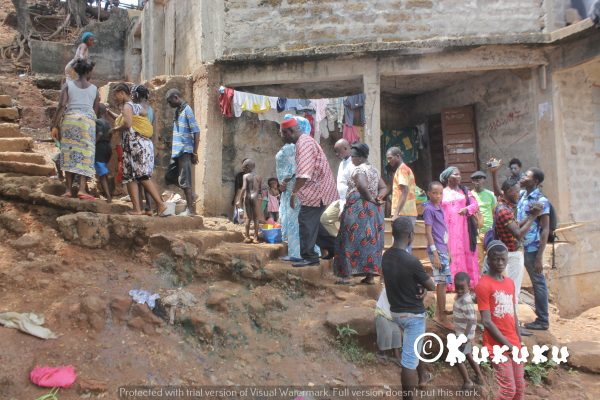 The Minister of Political and Public Affairs, Hon. Nanette Thomas called on community members to be law abiding and must try to protect the environment by constructing their dwelling in the appropriate place.
"The waterway has been tampered with and we are now seeing the result but we must be thankful that since the incident occurred, there has been no reported case of death," she explains.