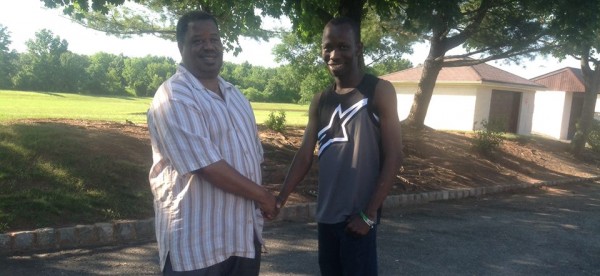 BY MANSO TURAY–
Though we support different causes, we don't have to be enemies. We can still hold opposing views and still be civil and nice to each other. Politics is not about rancour and PHD syndrome. It is about playing your own role well to the best of our ability.
Sierra Leone Democracy was put to work yesterday in New Jersey when the visiting opposition media guru, the famous satirist and ARIOGBO , Abdul Fonti Kabia , met the Sierra Leone Government Media Guru , the Minister Plenipotentiary to the UN, Rev. Kabbs Kanu , who is recovering from a major cardiovascular surgery.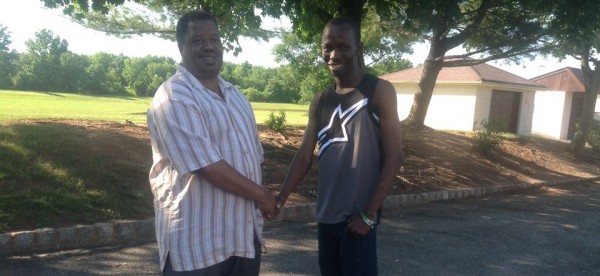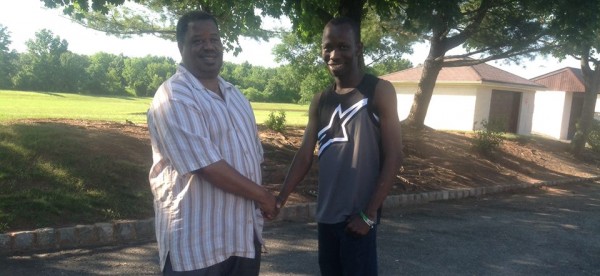 For those who don't know, both men are very passionate about what they do, Kabbs Kanu to propagate government policy and achievements and ARIOGBO to expose government failings and weaknesses. They both do an extraordinary job, Kabbs Kanu to mobilize and utilize the pro-government media and popular opinion to promote and publicize the Ernest Koroma and APC Agenda and Fonti Ariogbo to publicize what government is not doing right and propagate the agenda of the opposition SLPP . Nothing will stop both men from pursuing their different agendas, they professed yesterday , but in the spirit of democracy they met and had fruitful discussions about the welfare of the people of Sierra Leone . This is a good sign for democracy in Sierra Leone. We don't have to be enemies, though we are supporting opposing causes.
While Rev. Kabbs is Publisher and owner of the pro-Ernest Koroma newspapers ,Cocorioko and Sierra Leone Daily Nation, Fonti is the Editor-In-Chief of the opposition New People newspaper, which is very critical of President Ernest Koroma.
Can we learn from the examples of these two gentlemen that politics is not about being bitter enemies , badmouthing each other in the media or Facebook , taking up knives or guns to fight each other and bearing false witness to the truth about each other ?
Let us learn that whatever our political allegiance, we are all Sierra Leoneans belonging to one family.