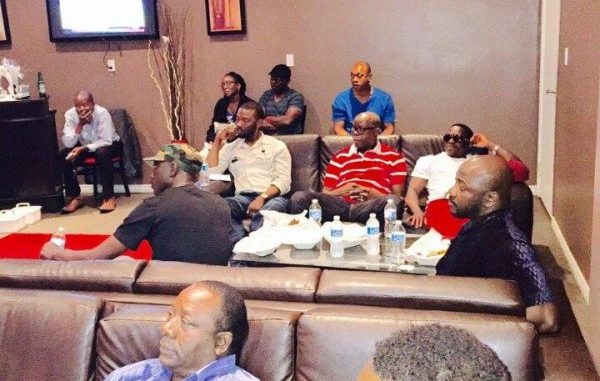 Toronto town hall meeting held at the suya spot on Weston road in Toronto Wednesday, May 27, 2015.
It was chaired by long time APC veteran Pa Joseph Lakoh and co moderated by ace journalist and community activist usheak koroma aka kokofele.
Bayraytay addressed issues of corruption , the consitutional issue back home citing section 124 of the 1991 constitution, the audit report and the government stance and commitment to the fight against graft, the post Ebola recovery plan with particular emphasis on health, education, private sector economy recovery and robust servicedelivery mechanism.
Concerns raised by the audience incuded more efforts in the fight against corruption, respect for the rule of law, with outright condemnation of use of invectives on president and politicians across the board.