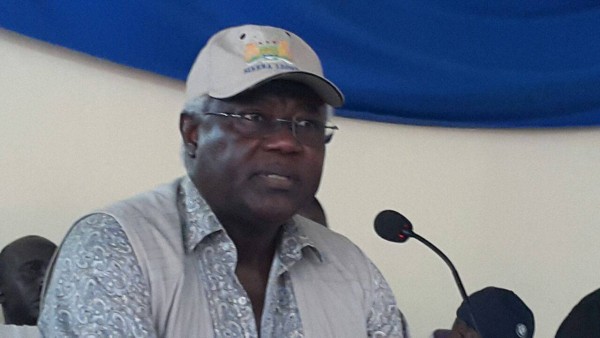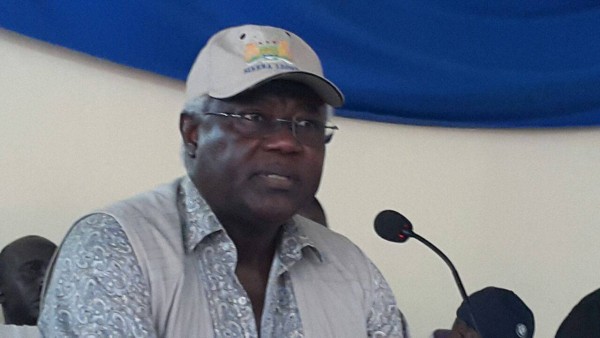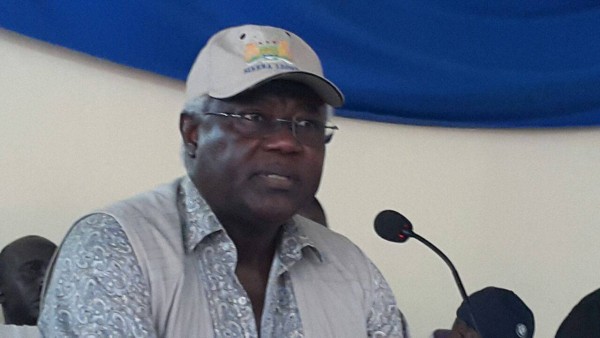 Office of the President
PRESS RELEASE
SINCE THE LAUNCHING OF THE CONSTITUTIONAL REVIEW PROCESS ON 30TH JULY 2013, THE CONSTITUTIONAL REVIEW COMMITTEE (CRC) HAS MADE CONSIDERABLE STRIDES IN CARRYING OUT ITS MANDATE.
THE CRC HAS WITH SUPPORT FROM UNDP UNDERTAKEN A SERIES OF ACTIVITIES INCLUDING CIVIC EDUCATION TO BUILD KNOWLEDGE OF CONSTITUTIONAL ISSUES AND TO SOLICIT POPULAR PARTICIPATION IN THE PROCESS, AS WELL AS STAKEHOLDER CONSULTATIONS AND WORKSHOPS ON NATIONAL ISSUES OF PRIME IMPORTANCE.
IN ACCORDANCE WITH THE COMMITTEE'S OPERATIONAL TIMETABLE, IT WAS PLANNED TO IMPLEMENT NATION-WIDE STAKEHOLDER PUBLIC CONSULTATIONS IN THE SECOND AND THIRD QUARTERS OF 2014 AIMED AT REACHING OUT TO CITIZENS TO COLLECT FEED-BACK FROM THEM.
DUE TO THE UNPRECEDENTED OUTBREAK OF THE EBOLA VIRUS DISEASE AND THE ENSUING DECLARATION OF A STATE OF PUBLIC HEALTH EMERGENCY THROUGHOUT THE COUNTRY, THIS ACTIVITY WHICH IS ONE OF THE MAIN THRUSTS OF THE REVIEW PROCESS WAS PUT ON HOLD.
ALSO, THE CRC WAS DEPRIVED OF THE SERVICES OF INTERNATIONAL CONSTITUTION EXPERTS WHO COULD NOT COME TO ASSIST THEM BECAUSE OF THE SUSPENSION OF INTERNATIONAL FLIGHTS TO THE COUNTRY.
MEANWHILE, THE COMMITTEE HAS ENHANCED ITS MEDIA ENGAGEMENT ACTIVITIES ON RADIO AND TELEVISION, AND THE SUB-COMMITTEES ARE HOLDING FOCUSED CIVIC EDUCATION MEETINGS ON BROAD THEMATIC ISSUES WITH NATIONAL INSTITUTIONS, MINISTRIES, DEPARTMENTS AND AGENCIES.
IN VIEW OF THE AFOREMENTIONED CHALLENGES AND CONSTRAINTS, THE CRC CANNOT MEET SET TARGETS AND SUBMIT ITS FINAL REPORT IN MARCH 2015 AS PLANNED.
HOWEVER, IN RECOGNITION OF THE EFFORTS MADE BY THE COMMITTEE SO FAR, UNDP HAS SIGNED AND SECURED EUROPEAN FUNDING SUPPORT TO COVER A SIXTEEN-MONTH OPERATIONAL PERIOD FROM DECEMBER 2014 TO MARCH 2016 INCLUSIVE.
THIS WILL ENABLE THE CRC TO FULFIL ITS NATIONAL MANDATE TO REVIEW THE 1991 CONSTITUTION IN TANDEM WITH THE PETER TUCKER REPORT OF 2008.
IT IS AGAINST THIS BACKGROUND THAT HIS EXCELLENCY THE PRESIDENT HAS GRACIOUSLY APPROVED THE EXTENSION OF THE MANDATE AND TIMEFRAME OF THE CRC TO MARCH, 2016.
END
STATE HOUSE
FREETOWN 4TH FEBRUARY, 2015