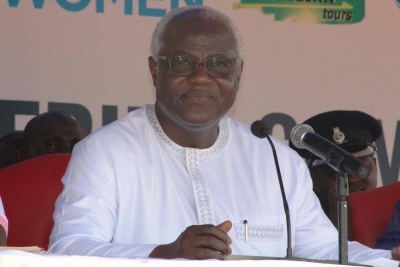 THE RATE AND PROGRESS OF THE PRESIDENT'S RECOVERY PRIORITIES HAS BEEN IMPRESSIVE SAYS UK AID
In a recent presentation of the President's Recovery Priorities' achievements to date, representatives of UK Aid – also known as the Department for International Development (DFID) – emphasised their confidence in the delivery process, with Chris Gabelle, UK Aid's Deputy Head of Office saying: "We are very impressed with the rate and progress that has been maintained throughout the delivery period. We are firmly committed to the remainder of the process." He added that "in these last few months of recovery we are looking forward to the Government of Sierra Leone making progress in key legislative and reform areas, including passing of the water bills, establishing the NPPU for drugs and medical supplies and cleaning the pay-roll."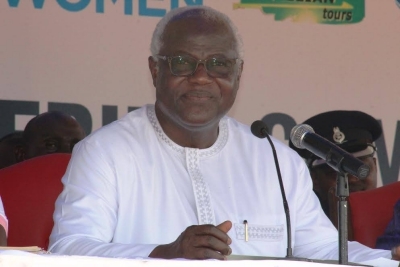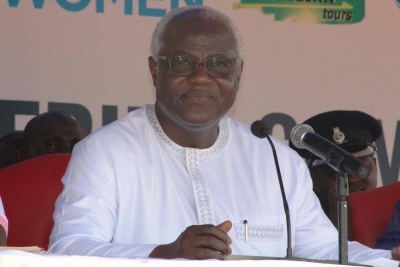 The meeting, which was chaired by the Chief of Staff, Saidu Conton-Sesay, was intended to provide an overview of the progress of the President's Recovery Priorities, and look at how gains will be sustained post-June when the work of the President's Delivery Team concludes. Seventy-three per cent of initiatives are on target to be achieved by the year end. In the meeting, UK Aid reiterated their £240 million funding commitment to the President's Recovery Priorities and long term commitment to Sierra Leone's development.
Participants heard how new data tools and systems have been built to improve the availability of timely data as well as the tracking of progress. These include a database of over 30,000 micro, small and medium enterprises (MSMEs); a school feeding tracking system; customer and meter stock databases for the Electricity Distribution and Supply Authority (EDSA); as well as new systems developed with the Guma Valley Water Company which track response times to reported leakages and use community data to track the timeliness of bowser deliveries to community water tanks.
In his comments, Chris Gabelle highlighted this successful use of data saying: "Sustaining these systems would be a key achievement for the future." He also commended the effectiveness of the decentralised approach to the process, which engages both the traditional and local governance structures: "It is very clear that the reach and dynamics at community level are really working. Some way of capturing these systems would be commendable."
To support an ongoing delivery approach in the ministries, departments and agencies (MDAs), a series of capacity building workshops are
ongoing and plans are underway for transitioning and embedding data systems within MDAs (e.g. school feeding monitoring within the Ministry of Education, Science and Technology's Situation Rooms and the MSME database within the Small and Medium Enterprises Development Agency. Sustaining district-level engagement in monitoring and verifying delivery is also seen as a priority and the President's Delivery Team are engaged in ongoing collaboration with the Ministry of Local Government and District Councils to embed these systems.
Concluding the meeting, Saidu Conton-Sesay said that the delivery process demonstrated the value of a partnership approach to development in Sierra Leone: "We have seen how productive this partnership approach to Sierra Leone's development has been to date. Going forward, we need to ensure that beyond the infrastructure and systems that are being put in place, we can embed the necessary culture change within MDAs and at council level that will continue to prioritise the effective and efficient delivery of public services."
About the President's Recovery Priorities: The President's Recovery Priorities represent a multi-sectoral programme of investment, led by the Government of Sierra Leone and focused on education, energy, governance, health, private sector development, social protection and water. The programme is intended to drive sustainable socio-economic transformation in Sierra Leone following the twin shocks of the Ebola Virus Epidemic and falling commodity prices. For more information https://www.presidentsrecoverypriorities.gov.sl
About UK Aid: UK Aid, also known as The Department for International Development (DFID), leads the UK's work to end extreme poverty, building a safer, healthier, more prosperous world for all of us which is firmly in the UK's national interest. We're ending the need for aid by creating jobs, unlocking the potential of girls and women and helping to save lives when humanitarian emergencies hit. For more information about DFID visit: https://www.gov.uk/…/department-for-international-dev…/about