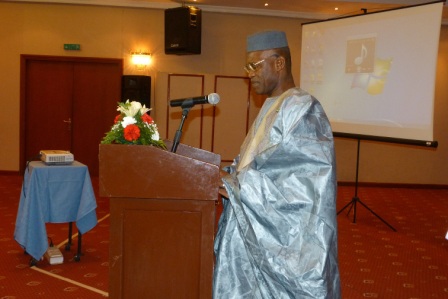 By M.B. Jalloh, Riyadh, Saudi Arabia
As a print media Journalist, prior to my appointment as Information Attaché to the Sierra Leone Embassy in the Kingdom of Saudi Arabia, I had never realized how wonderful it is to serve one's country abroad.
The experience I have got as Press Attaché over the years in the Kingdom of Saudi Arabia has sharpened my knowledge in reporting the daily activities of my Embassy in order to keep Sierra Leoneans at home and abroad abreast of the successes my Ambassador, Alhaji M.S. Kargbo has made on behalf of His Excellency the President, Dr. Ernest Bai Koroma, the Government and People of Sierra Leone.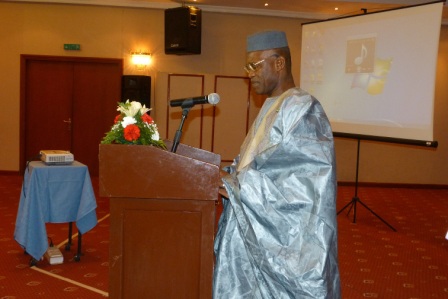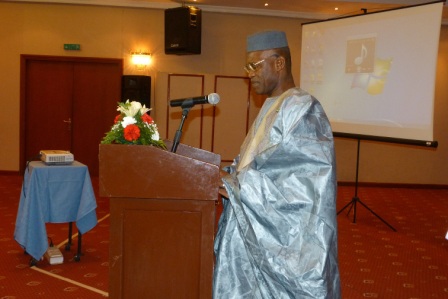 Alhaji M.S. Kargbo
Of course, I have reported a lot of positive activities my Ambassador has made in terms of rebranding the image of our country in Saudi Arabia and the countries he is accredited to, such as wooing investors into doing business in Sierra Leone, lobbying educational institutions to open their doors to more Sierra Leoneans to study in Saudi Arabia, showing great concern for our citizens residing in this part of the world, and many others.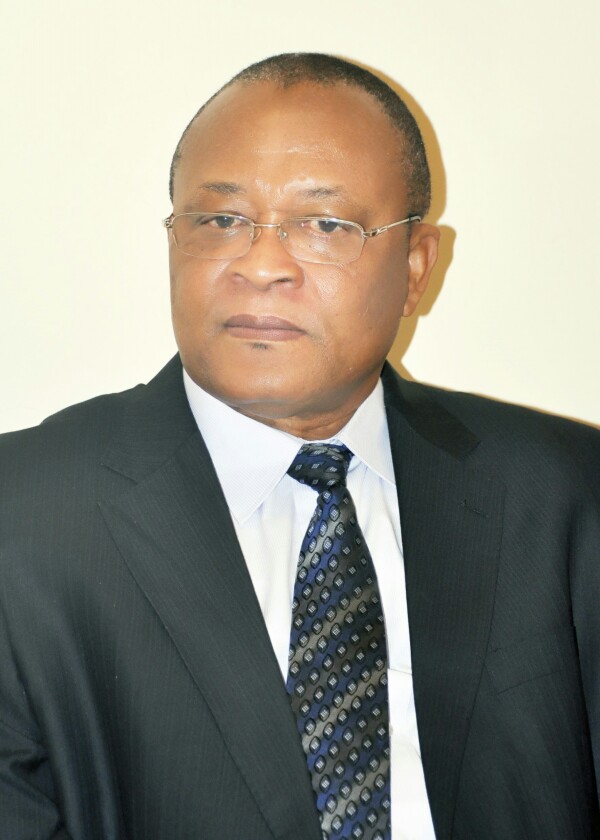 Ambassador Ibrahim Bakarr Kamara
Having reported on the daily activities of the Sierra Leone Embassy in Saudi Arabia and on the activities of other Sierra Leonean Embassies in this region intermittently for over four years now, it is indeed with great pleasure that my official duties have now stretched over the entire Gulf States, Middle East and part of Asia.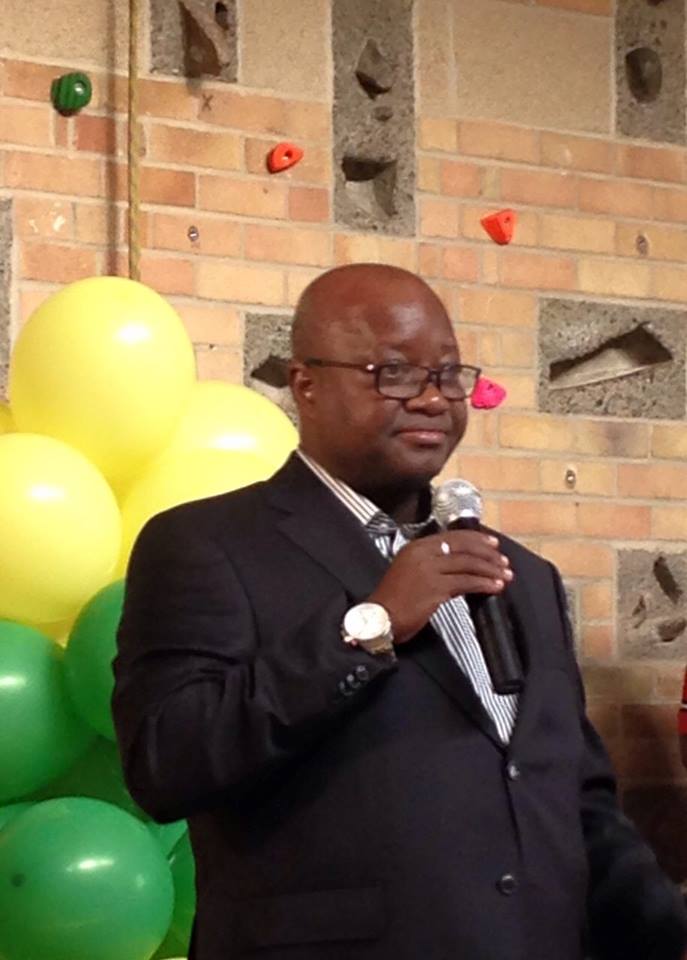 AMBASSADOR SERAY TIMBO
Currently, I am based in Saudi Arabia, but I work with four Missions: The Sierra Leonean Embassies in the Kingdom of Saudi Arabia, the State Kuwait, United Arab Emirates (UAE) and the Islamic Republic of Iran respectively. I communicate with the other Missions frequently to know their schedule of official activities. I officially visit those Embassies whenever they need me for coverage. My duties require tremendous effort, but I have got used to it for the fact that as a print media Journalist, I have been used to working under serious pressure in the newsroom.
Ambassador Muhammad B. Fofana
Many positive things have happened in Sierra Leone since His Excellency Dr. Ernest Bai Koroma sent more diplomatic representatives to the Arab World. Before this development, our country was little known to the Arab World. But the relentless services of our Ambassadors and their officers have made Sierra Leone well known everywhere in the Arab World – including the Gulf States, the Middle East and part of Asia.
Through our Embassies and the media, most people in this part of the world know about some of the problems we had in Sierra Leone such as the outbreak of the deadly Ebola Virus Disease (EVD).
It could be recalled that the Islamic Development Bank in Jeddah, Saudi Arabia, in December 2014, announced a donation of $35 million from the late King Abdullah bin Abdulaziz Al-Saud in support of its Ebola response efforts in West Africa. The same bank approved US$300,000 as Technical Assistance for the fight against the Ebola in Sierra Leone.
Kuwait, UAE and Iran also donated millions of dollars to the World Health Organization (WHO) and other humanitarian organizations for the same cause in Sierra Leone and the other countries that were affected by the scourge.
Our four Ambassadors, Alhaji M.S. Kargbo of Saudi Arabia, Ibrahim Bakarr Kamara of Kuwait, Siray Alpha Timbo of UAE and Muhammad B. Fofana of Iran have been very busy engaging Government officials, business communities, philanthropic institutions and individuals to see how they could assist Sierra Leone with the post-Ebola Recovery Plan. They are also helping His Excellency the President with robust economic diplomacy.
We all know that the Arab World is a very rich oil region and our Envoys are exploiting these opportunities to attract more Arab investors to Sierra Leone. Through their economic diplomacy, many Arab investors are now aware of Sierra Leone's natural endowments. They know that we have rich mineral resources, marine resources, tourist attraction, vast arable lands for commercial farming and many other resources that are yet untapped.
With the continuous rebranding of Sierra Leone by our charismatic Ambassadors, who are actually making Sierra Leone proud in this part of the world, Sierra Leoneans will see more investors from this oil-rich region that will invest in various sectors and create more employment for fellow Sierra Leoneans in the not-too-distant future.
Many were about to go and invest in our country when the deadly epidemic broke out in May 2014. The outbreak was a real set back to the country's economic development because the Government of President Dr. Ernest Bai Koroma had successfully implemented the Agenda for Change between 2007 and 2012 and was about to consolidate the gains already made when the disease struck in 2014 and disrupted the implementation of the President's Agenda for Prosperity.
It is against this backdrop that our four Ambassadors in the Gulf Region are complementing the efforts of the President towards the post-Ebola Recovery Plan through economic diplomacy. The Ambassadors are currently working on the post-Ebola recovery efforts and each of them is trying his level best to engage the appropriate authorities, institutions and great Arab figures to come to the aid of Sierra Leone to come back on track for Sierra Leoneans to see more development programmes across the country.
They are having sleepless nights just to see that post-Ebola Recovery Plan becomes another success in the history of the Koroma-led administration. They are determined not to rest until Sierra Leone gets assistance from the Arab world, to justify why they are representing their country for a good reason.
One of the areas our four Ambassadors have been soliciting assistance in the Arab world is medical assistance because they believe that the health sector in Sierra Leone should be vigorously strengthened. And it is worthy to note that the Arab world abounds in advanced health facilities. Over the years, I have seen and heard of a number of cases needing tertiary care such as: conjoint twins, acute cardiac malfunctions and others, referred to Saudi Arabia. This justifies why our Ambassadors are fighting it tooth and nail to ensure that our country gets some benefits out of the Arab world, especially the Gulf.
Truth to be told, the importance of the Arab world in general and the Gulf in particular had been unfortunately long neglected by successive governments in Sierra Leone until His Excellency, President Ernest Bai Koroma, in his wisdom, sent Ambassadors to this region.
Thank God, President Koroma has taken the right steps in the right direction by sending his Envoys to these vitally important Gulf countries. And fortunately each of these Envoys is result-oriented. As a matter of fact, Sierra Leoneans would like to see more Embassies opened in other equally important Arab nations: Qatar, Oman, and the Arab Republic of Egypt.
Talking of Egypt, it is believed that His Excellency the President, Dr. Ernest Bai Koroma in his recent visit to Cairo saw the need for the reopening of an Embassy in Egypt, which I am sure Freetown and Cairo are currently on. For the records, the Sierra Leone Embassy in Cairo got closed in the early 1980's. As a matter of fact, people believe that Egypt is the most strategic country in the Middle East. If so, one could imagine the huge loss Sierra Leone has incurred over a period of three decades by not having an Embassy in Cairo.
No doubt, it is of vital importance to have an Embassy in Cairo. Egypt has a lot of potentials in terms of commerce, agriculture, education, vocational training and many other areas that Sierra Leone stands to gain from.
During my last visit to Cairo, an Economics Professor at the Al-Azhar University said Sierra Leone must take cognizance of the fact that the oil-endowed Gulf region is by and the large the hub of the world economy. If Western countries and their companies are competing to win contracts and bids in the Gulf, he added, why not Sierra Leone try to explore ways and means to make gains out of this region by presenting well- studied and well-defined national and strategic projects?
—
Alhaji M.B. Jalloh,
Information Attaché,
Sierra Leone Embassy,
Saudi Arabia and the Gulf States.