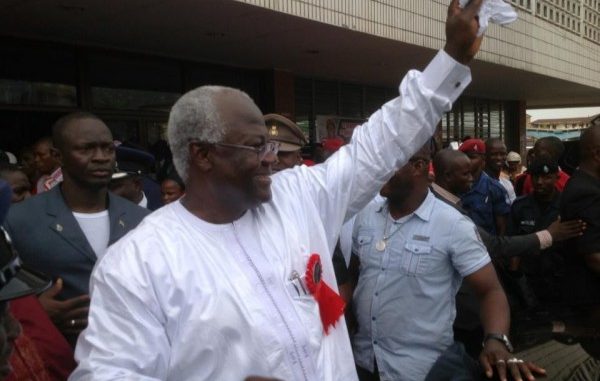 By KABS KANU :
Sierra Leoneans in Australia will be countering a planned opposition Sierra Leone People's Party ( SLPP ) demonstration on the Sam Sumana issue on Saturday.
It will be the Australian version of the three famous showdown at the White House and the World Bank in Washington DC and the United Nations in New York between dissident Sierra Leoneans and supporters of President Ernest Koroma. The anti-government demonstrators will call themselves The Concerned Citizens of Australia while the President Ernest Bai Koroma supporters will be known as Sierra Leoneans For Peace in Australia.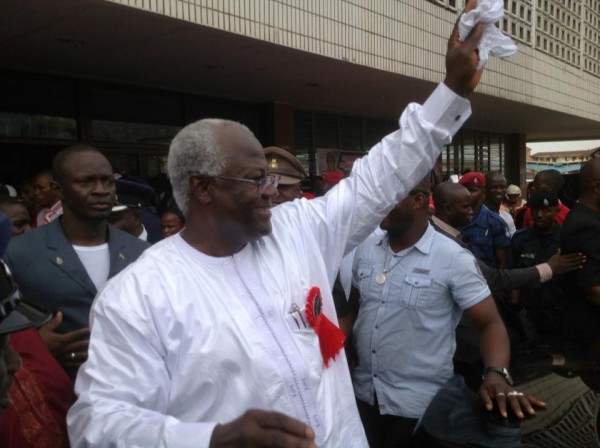 The Secretary General of the ruling All People's Congress ( APC) Branch in Australia , Mr. Amadu Bangura, has contacted the Minister Plenipotentiary in New York, Mr. Leeroy Wilfred Kabs-Kanu and the Sierra Leoneans For Peace in New York, New Jersey and DC  will work with  their comrades in Australia to help coordinate the demonstration.
In this respect, we are calling on all Sierra Leoneans in Australia to come out in full colors on Saturday May 9 to demonstrate support for President Ernest Koroma and the Government of the Republic of Sierra Leone.
The aim of the counter-demonstration is to prove to the world as was done in the UK and the U.S. that the SLPP  supporters calling themselves the Concerned Citizens do not represent the views of the generality of Sierra Leoneans and that President Koroma still commands the confidence and support of the majority of Sierra Leoneans.
Mr. Bangura told COCORIOKO  that those demonstrating against the President in Australia are SLPP  supporters but he was confident that the Sierra Leoneans For Peace will outnumber them.
The battleground in Australia will be St. Martin's Place in Sydney and the demonstration is from 10 am to 2 pm.
We will bring you more details.