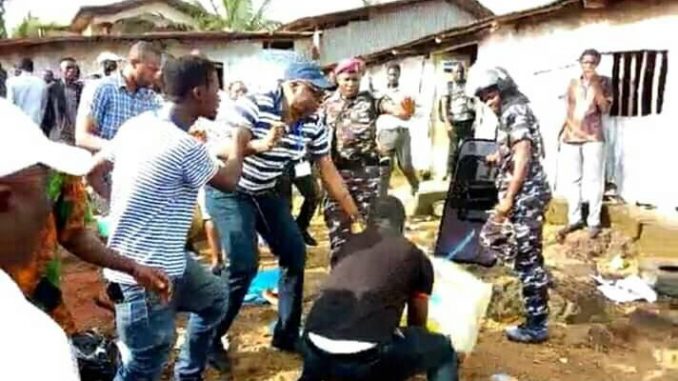 What happened in Sierra Leone on Saturday August 24, 2019 is so shameful that it makes even ruling party cynics hang their heads in shame. A POLLING STATION  was vandalized in full view of the Sierra Leone Police during Saturday's re-run Parliamentary Bye-elections at Constituency 110 in Freetown.
This was an opposition APC stronghold and the individuals captured in the video have been identified as ruling SLPP supporters who included a whole government minister, Mr. Kabineh Kallon.
We want you to see our nation's shame under President Maada Bio —Police officers standing supinely and doing nothing while the polling station is being thrashed by thugs.