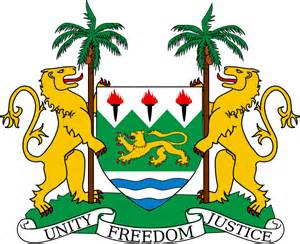 Below is a press release issued by State House on the directives of His Excellency the President Dr. Ernest Bai Koroma on Government's continued expenditure rationalization measures to revamp the economy following the negative impact of Ebola and the plummeting of the global price of iron ore on an economy once referred to as the 2nd fastest growing globally before ebola struck in May, 2014: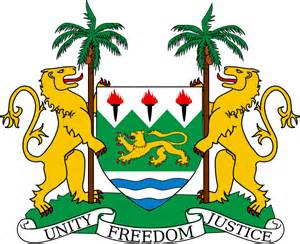 GOVERNMENT OF SIERRA LEONE
PRESS RELEASE
THE ATTENTION OF THE GENERAL PUBLIC IS INVITED TO THE FACT THAT THE EBOLA EPIDEMIC AND THE COLLAPSE OF COMMODITY PRICES INCLUDING IRON ORE HAVE HAD A NEGATIVE IMPACT ON THE ECONOMY RESULTING IN SERIOUS CHALLENGES WHICH PRESENTLY HINDER EFFECTIVE IMPLEMENTATION OF THE APPROVED FY2016 BUDGET.
DUE TO A SIGNIFICANT DECLINE IN REVENUE, IT HAS BECOME DIFFICULT TO FULFIL GOVERNMENTS COMMITMENT TO POVERTY-RELATED PROGRAMMES AND THE IMPLEMENTATION OF POST-EBOLA RECOVERY PRIORITIES.
IN CONSEQUENCE THEREOF, GOVERNMENT WISHES TO INFORM THE GENERAL PUBLIC THAT AT AN EMERGENCY MEETING OF CABINET TODAY, 3RD OCTOBER 2016, THE FOLLOWING EXPENDITURE RATIONALIZATION MEASURES WERE APPROVED TO ADDRESS THESE CHALLENGES. THESE MEASURES ARE GEARED TOWARDS IMPROVING REVENUE MOBILISATION AND FISCAL SUSTAINABILITY:
A 30% CUT IN RECURRENT EXPENDITURES ACROSS THE BOARD
PUT ON HOLD ALL NEW DOMESTICALLY FINANCED CAPITAL PROJECTS AND SUPPLIERS CONTRACTS UNTIL FURTHER NOTICE
NO NEW PROCUREMENT OF GOVERNMENT VEHICLES UNTIL FURTHER NOTICE
A 50% CUT IN FUEL ALLOCATIONS TO ALL MDAS
A 50% CUT IN MONTHLY OFFICE IMPRESTS
NO PURCHASE OF NEW OFFICE FURNITURE AND FITTINGS
A 50% CUT IN THE PURCHASE OF MOBILE PHONE TOP-UP CARDS
70% OF ALL PAYMENTS TO SUPPLIERS/CONTRACTORS THAT HAVE FOREIGN COMPONENT TO BE EFFECTED IN LEONES
50% CUT IN DSA FOR LOCAL TRAVELS
ELIMINATION OF PAYMENT FOR OVERTIME
NO PURCHASE OF OFFICE EQUIPMENT (COMPUTERS, PRINTERS, PHOTOCOPIERS ETC.)
STRENGTHENING PAYMENT VOUCHERS VERIFICATION FOR ON-GOING ACTIVITIES AT THE MDA LEVEL
SUSPEND ALL OVERSEAS TRAVEL FOR PUBLIC OFFICIALS EXCEPT FOR ESSENTIAL AND STATUTORY TRAVELS.
NO DSA-TOP-UP FOR SPONSORED INTERNATIONAL TRAVELS
ACROSS THE BOARD 50% CUT IN VEHICLE MAINTENANCE
ALL SEMINARS, RETREATS AND WORKSHOPS SHOULD BE HELD IN OFFICE FACILITIES
ELIMINATE DOUBLE PAYMENT OF PENSIONS AND SALARIES ACROSS THE BOARD
A MORATORIUM ON NEW RECRUITMENT IN THE PUBLIC AND CIVIL SERVICE, EXCEPT FOR ESSENTIAL AND CRITICAL VACANCIES
ALL BUSINESS OUTFITS TO PAY OUTSTANDING ARREARS OF TAXES IN THE NEXT 30 DAYS
MINIMIZE DISCRETIONARY DUTY WAIVERS AND RATIONALIZE STATUTORY DUTY WAIVERS.
ALL COMMERCIAL BANKS MUST TRANSFER MONIES IN TRANSIT ACCOUNT WITHIN 24 HOURS.
START THE EFFECTIVE IMPLEMENTATION OF THE TREASURY SINGLE ACCOUNT
THE ABOVE WILL SERVE AS A REFERENCE FOR THE PREPARATION OF THE 2017 BUDGET AND THEIR CONTINUED IMPLEMENTATION WILL SUPPORT DOMESTIC REVENUE GENERATION AND HELP REVERSE THE NEGATIVE IMPACT ON THE ECONOMY.
END
STATE HOUSE
FREETOWN 3RD OCTOBER, 2016