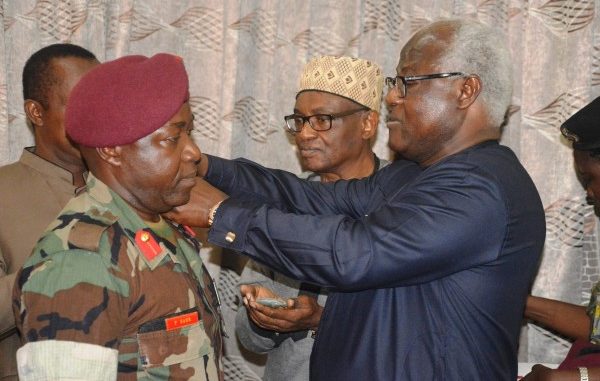 By State House Communication Unit
Eight officers of the Republic of Sierra Leone Armed Forces (RSLAF) who were recently promoted to the rank of Brigadier General have been decorated at a function held at State House in Freetown on Friday September 30, 2016. The decoration was done by His Excellency the President and Commander-in-Chief of the RSLAF, Dr Ernest Bai Koroma.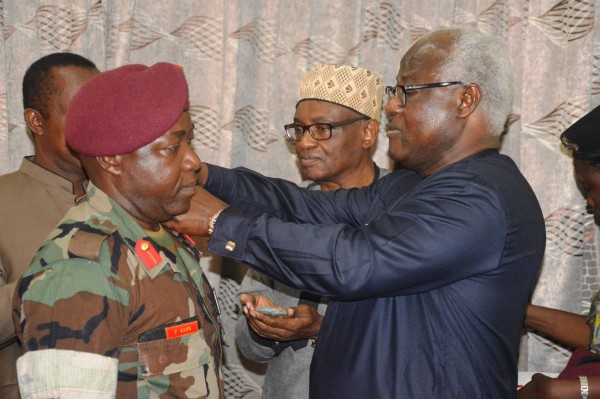 According to the Chief of Defence Staff, Lieutenant General John Milton, the promotion of Colonel Dr Foday Sahr to Brigadier General paved the way for him to become the first Surgeon General of the RSLAF.
In his congratulatory remarks, the president said the elevation of officers was part of the continuing improvement and transformation of the RSLAF, and disclosed that personnel will continue to participate in United Nations Peacekeeping missions to strengthen the transformation process.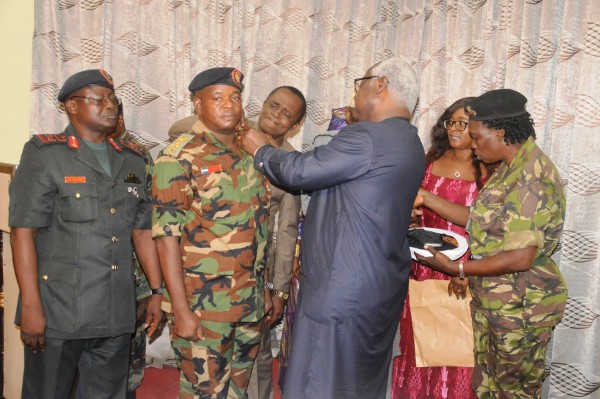 The Commander-in-Chief urged the newly decorated Brigadier Generals to add value to the army, and encouraged personnel to scale up naval patrol and maritime surveillance on Sierra Leone's territorial waters. He however acknowledged challenges facing the army particularly in the area of accommodation, which he said will be addressed.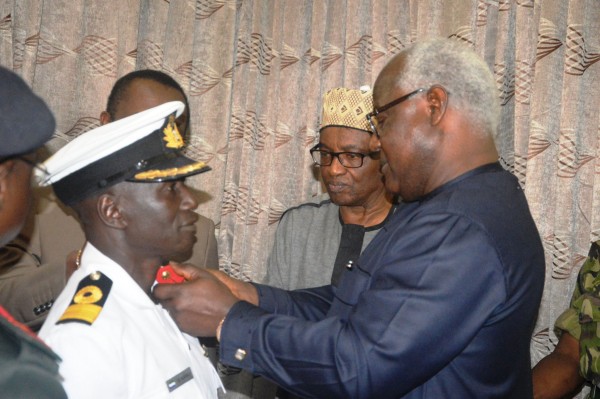 By way of vote of thanks, Brigadier General Foday Sahr expressed his profound thanks to the president for the confidence reposed in them which he vowed will not be swept under the carpet. He said their elevation to the generalship was a manifestation of government's efforts in the improvement of the RSLAF. The Surgeon General thanked the Chief of Defence Staff for recommending them for promotion.
The Chief of Defence Staff also used the occasion to thank the president for gracing the ceremony and giving them the opportunity to serve.
The decorated officers are Albert Yamba Kargbo, Daniel Dagabla Yanka, Hassan Bangura, Daniel Kanu, Osman Turay, Sallu Sesay, Sallu Kanu and Surgeon General Foday Sahr.